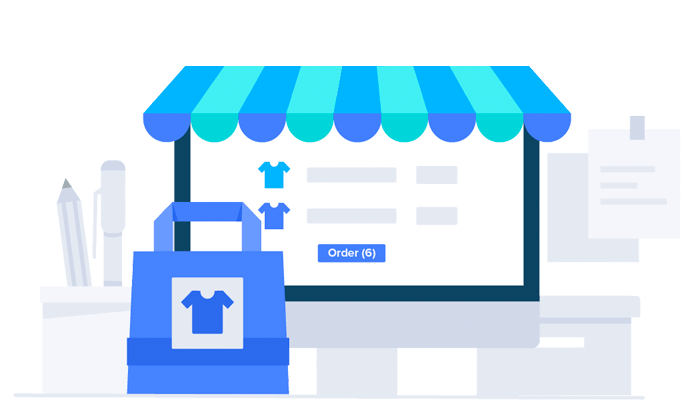 The rise of the Internet has greatly affected the world we live in. Since it has become so prevalent within our society in the past few decades, the web has immensely changed the way that our world works. From a change in the way our students are educated to the way that social interactions take place, it has become evident how much the Internet has influenced our culture.
One aspect of society that the web has immensely affected is the economy. The economic sphere of our world is based around the Internet in the modern era, as it has changed existing industries and created new ones as well. One of the top fields that the web has affected is shopping. While just a few decades ago shopping was only done in person, a large portion of commerce is now done online. Online shopping, also known as ecommerce, is becoming increasingly more widespread and rises in popularity every year.
If you are considering getting in on the action of ecommerce, you definitely should. It is an excellent way to make serious money and have the freedom to set your own hours. While there are numerous products you can sell online, selling personal care items on your ecommerce store is an excellent choice. There are so many types of personal care items, ranging from skin cream to hair gels, so having a wide variety of items is a great way to market your store.
There is a myriad of personal care ecommerce stores, so in order to be successful, you have to ensure that your company stands out. Running a personal care ecommerce store is challenging, but if you know what to do, you can ensure that your company will be successful.
When starting out your ecommerce store, the first action you need to take is building your website with a quality ecommerce platform. There are many personal care stores online, so in order to guarantee that your website will stand out amongst the rest, you need to utilize an ecommerce platform that will make your site look attractive, as well as run efficiently, so you can manage and organize your store and products. Once you have set your site up, you have to get your store to truly be noticeable.
There are numerous methods for doing this, and you should begin by setting up a marketing campaign. Your marketing campaign needs to work together with your ecommerce platform to be effective. If the ecommerce platform you are using it high-quality, like Shopify, it will be equipped with features that will enable you to build an effective marketing plan. Some of the features you should be looking for from your ecommerce platform are detailed market analysis reports, a blogging interface, SEO strategies, campaign creation with Facebook Ads and Google Smart Shopping, and automated marketing. Understanding all of these attributes will allow you to be a major success when running your personal care products ecommerce store.
If you decide to open up your own personal care ecommerce store, there is much you will need to be prepared for. You need to work hard and follow the numerous marketing tips in order to see greatness for your website.
You'll also like to read: 5 Strategies to Create Successful E-commerce Website