Making it possible for the professionals to choose what they want to specialize in is great. Cisco offers numerous opportunities to anyone who want to get a qualification in a specific area of networking technology. One of the leading realms is learning how to design Cisco-based enterprise networks. Through the Cisco 300-420 ENSLD exam, the candidates have the chance to master skills enabling them to perform these tasks with efficiency. You need to know more about this certification test as well as what it means to you as an IT-based specialist. This article was written specifically to give you guidance for this Cisco exam. Read Here.
Why Should You Consider Cisco Certifications?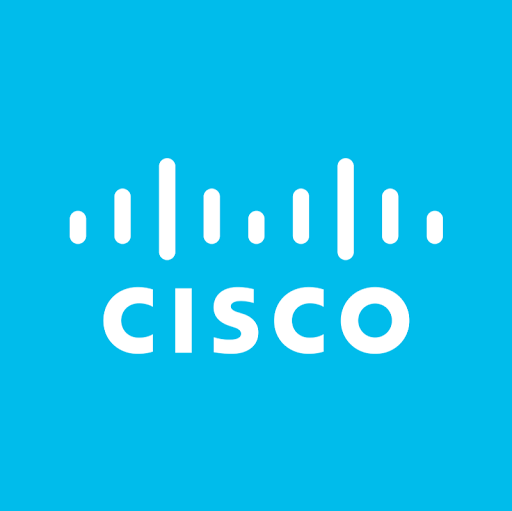 If we are talking about the Cisco certification program, we can highlight several benefits that you will have by gaining one of its certificates. First and foremost, you will gain knowledge and skills that will help you understand your field inside and out. The Cisco program offers you repeated and disciplined practice that will also help you to grow confidence in your actions and abilities. Another benefit is versatility, as with the acquired skills you will enhance your current strengths and discover new interests. And this leads you to one more advantage – hiring. You will be considered a valuable and successful performer in the eyes of any employers. Being a responsible person who wants to grow in his/her career will definitely lead you to your career advancement. And eventually, all these benefits give you two other advantages: great opportunities and high salary.
Cisco 300-420: Exam Overview
This is the right time for any professional who wants to align their skills with the networking requirements of the job market. Cisco 300-420 ENSLD, also called as Designing Cisco Enterprise Networks, is the right certification exam for you. Those who will take this test will aim to earn any of the following credentials:
CCNP Enterprise;
Cisco Certified Specialist – Enterprise Design (the release date to be determined later).
For the CCNP certificate, this is the second exam you will have to take. The first one is the Cisco 350-401 ENCOR test. It takes you through core enterprise technologies. And 300-420 ENSLD, which you can choose from six other exams, helps you focus on a technology area of your choice. It is, therefore, an elective test, also called a concentration exam.
Cisco 300-420: Preparation Time
Before you pass any certification test, you need to prepare for it by focusing on what this exam entails. Learning its topics is the best place to start. The Cisco 300-420 test evaluates your skills and knowledge in enterprise-based design. The areas you have to grasp include:
Advanced addressing and routing solutions;
Advanced enterprise campus networks;
Network and security services;
WAN;
SDA.
To be able to cover all the objectives before the exam day, you need to develop a tactic that will suit you. It is all going to start with your mindset and your expectations. Make sure you align your thoughts and expectations well with the exam requirements. Seek to know everything that matters for this specific test. This includes topics and what resources to use. All the details are also available on the Cisco official website. This has been included to enable you to know what you should expect. It is also a way to guide you to the right way of learning.
Cisco 300-420: Best Resources for Preparation
Before sitting for the Cisco 300-420 certification exam, you need to meet your study goals. These are the goals you set before beginning the preparation process. They should include your intention, time and possibilities. Your main task here is to nail the test. Accomplishing it requires dedication and the use of materials that support your study goals.
One of the resources to use is a training course. The Cisco Designing Cisco Enterprise Networks course is led by the expert instructors. This is one of the most recommended Cisco 300-420 training tutorials. It will be available soon for the test takers. All you need to do now is to get ready to embrace one of the best ways to prepare for your Cisco exam. Another best resource for this certification test is to practice the technologies you learn using labs. The hands-on method ensures you master all the required skills. This is how you can get ready to pass your exam and perform well in your future tasks.
To enhance your preparation, try to learn through practice tests. This approach has been proven to work with most exam candidates. They help you get a general idea of the actual exam and know where you need to improve or learn more. The questions in these tests have been compiled by those who have previous experience with the actual exam. And since the specialists have verified them as true and reliable, you may just relax and prepare for your Cisco 300-420 using these practice questions. You can get access to them and other prep materials and tools such as study guides, video courses, and brain dumps on the Exam-Labs website. All these resources are available so that you can enhance your learning.
If you make good use of these study resources, you will get the marks you desire. The training courses, practice tests, study guides, hands-on labs, braindumps, and exam simulators are designed to get the most out of you.
Conclusion:
Pursuing success in any area, including your professional life, is what matters. The Cisco 300-420 exam ensures that you gain the necessary IT expertise. Success in this certification test will bring you many benefits. One of them is access to great job opportunities as an enterprise network design specialist. Your outstanding skills will ensure your success in your career. Get ready to take your technology-based career a step further through this Cisco exam!
You May Also Like to Read