As a senior citizen, it can be easy to become overwhelmed with all of the technology that you are surrounded by. It seems like something new comes out daily, and that everything — even simple and mundane tasks — are becoming automated. With all of the new innovations coming out every day, it can become difficult to filter out what you need and what you don't need. Lucky for you, we compiled a list of 5 gadgets every senior must have to make your life a little easier!
1.

A Smart Vacuum

Are you tired of hauling out your clunky old vacuum out of the closet every time you want to clean up around the house? Have you given up on cleaning rooms entirely because the vacuum cord does not reach the other end of the room? Well worry no longer because technology has blessed the world with smart vacuums! Smart vacuums, or robot vacuums are autonomous, chordless, vacuums that are equipped with intelligent programming that uses sensors to clean around your home. Smart vacuums such as the Roomba are only a few inches tall, and can fit under most couches and small spaces to clean in places you can't reach. Smart robots are completely safe, so you can leave the house to run errands while the smart vacuum is doing its job! Some smart vacuums even have automatic dirt disposal, so you don't have to deal with the hassle of cleaning out your vacuum. This product is great for seniors who have limited mobility, or for those who just want to spend a little less time on chores.
2.

A Smart Home Assistant

Over the past couple of years, smart home assistants have taken over the homes of many. Home assistants such as Amazon Alexa or Google Home are so much more than a speaker. You can ask a smart home almost anything from the daily weather forecast to asking about the correct temperature to cook chicken. If properly integrated in ones house, home assistants can turn off the lights for you, lock your doors, and remind you about important events. You add smart homes to any room of your house. The bedroom and the kitchen are great places to place your smart home. The bedroom is great because you can rest from the comfort of your own bed — you don't even have to deal with the hassle of getting in and out of bed to turn out the lights, your home assistant will do it for you.
3.

Pill Reminders

A pill reminder is a great product to get even if you aren't a senior. When you are so used to taking medicine every day, it can be hard to keep track of if you took your daily dose. Taking out all of the pills in the bottle and counting them is a tedious and annoying way of tracking if you took your pill or not, and no one wants to deal with the anxiety of wondering if they missed a pill, or even if they took too many pills. To solve this annoying issue, consider buying a pill reminder cap. Most pill reminders are timers that will display the time since you last took your pill. This is great for those who take their pills twice a day or more.

If you want to invest a little more money, you can get a pill dispenser. Pill dispensers will literally dispense pills into a cup when it is time to take your medicine. You can program what medicine you need, at what time and frequency via an app on your smartphone, and the pill dispenser does the rest of the work. Never worry about missing a pill again!
4.

Tile

Do you constantly lose your keys? How about your phone? For those who can't seem to ever put their valuables in the same place — we have a great product for you! Tile is tiny, square shaped tracker that connects via bluetooth and with an app on your smartphone to help find easily lost items such as your car keys or your phone. Lost your keys? Go on to the Tile app to make the tile tracker ring so you can track them down. Lost your phone? Click on the Tile tracker on your keys to ring your phone! Just don't lose both your keys and your phone!
5.

A Smart Garden

While a smart garden may not be essential for the home, it is certainly a great product to have. For those who don't have a green thumb, a smart garden is the perfect product for you! Smart gardens are vegetable or herb gardens that are controlled by a computer. Smart gardens are great for small, indoor units and require little to no maintenance. Many smart gardens have their own source of light as well as water tank, so all you have to do is to wait for your plants to grow!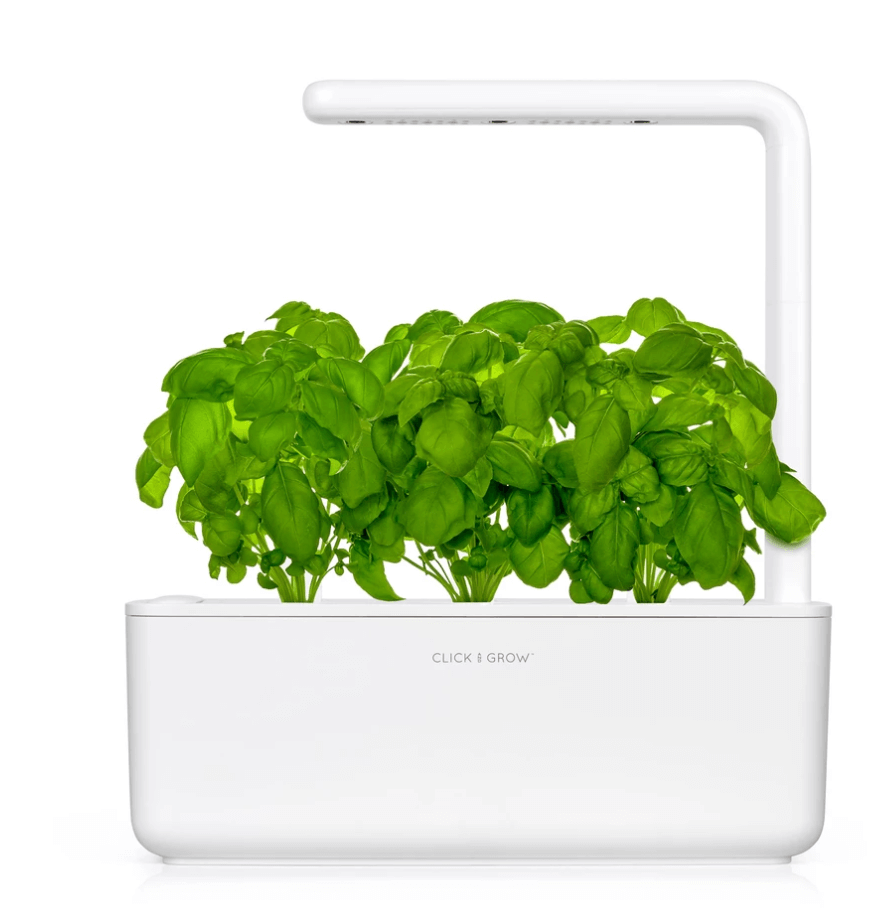 Aging with technology can be overwhelming, and sometimes it can be difficult to filter out what you do and don't need. When you are purchasing a piece of technology, try to do a little research on it first. Some products will be great for you, others not so much. By doing a bit of internet research, you can filter out what you do and don't need. We think these products are great additions to your home.
You May Also Like