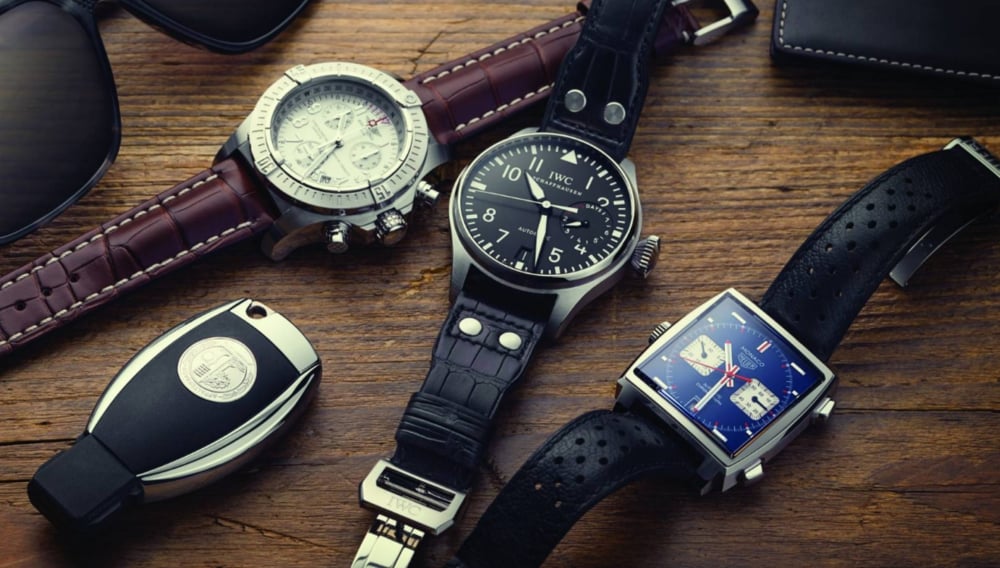 It is assumed that a watch defines a person's personality. A watch is not just an accessory for a man; sometimes, it defines the statement for a man's class, choices, and personality. Along with personality, the model and brand of your watch define your success, power, sophisticated, adventurousness, horology, aficionado, and consciousness about your health too. But sometimes, maybe a watch can't define a man's personality because as Bill Gates claims that he wears a $10 wristwatch! And this case is exceptional.
However, if you are wondering to purchase a hand watch that should define yourself; then, better for you to learn how you can pick one that will define yourself. Or, you just broke your old watch, and now you are thinking about purchasing the right one for you, then you are reading the right article.
In this article, I will share step-to-step guidelines and tips that should help you to pick the right watch for you.
Making decisions about what watch to buy
Watch types
Before picking a watch for you, you should understand and choose a type. There are mainly four types of watches available to choose from, and they are analog, digital, analog/digital, and smartwatches.
Analog watches hold hour, minutes, and second hands. The hours are depicted with numbers, roman numerals, or marks.
Digital watches represent the time in numerical forms by their LED faces.
Analog/digital watches are a combination of both analog and digital types.
Smartwatches involve advanced technology with lots of features. Most of the smartwatches offer the same features as advanced smartphones do.
Discover the materials
When you want to bone watches according to their building materials, then plastic, resin, and metal such as steel, brass, titanium, gold, silver, diamond, platinum types come. Different prices offer different materials. Plastic band watches are cheaper than others, and the sequence of prices go up for the materials, respectively. For metal build bodies, their prices depend on the precious metals such as the metal ranges from the least expensive 10k metals to the more expensive 18k metals.
Know the movement type
Movement type of watch is its power source. There are three basic movement types for hand watches, and they are battery, quartz, and mechanical.
Battery movements use battery power as their power source. These kinds of watches are the cheapest and less luxurious.
Quartz movement watches run when the power of the battery is sent through the quartz by the center of the watch. These kinds of watches are slightly expensive than battery movement watches. They are the most accurate watches among all types of watches.
Mechanical watches are made manually by placing the accessories by hand. These watches are the most expensive and more luxurious than other types.
Task-oriented
Some manufacturers build task-oriented watches, such as specifically for sports, work, formal events, outdoor activities, and casual outfits. Now, you should make your decision on what to by according to your tasks. Or, you can buy some specific type watches to complete specific type tasks. Or, you can purchase a multi-task watch that is available for use in multi-tasks.
Choose a brand
Choosing a brand is one of the most important factors in making your decision to purchase one. If you like any brand, then purchase one of their products. Different brands offer different types of features. But, your preferred brand should be one that offers products on your budget range. For a somewhat lower budget, you should choose a brand that provides a good quality product in your budget range. You should know that the quality of any brand varies on different price ranges, so choose a brand according to your budget range.
Picking a price range
Decide on your budget
Deciding your comfortable budget is one of the most important factors in choosing a watch for you. Some people spend much to buy their preferred watch or to get the best one. The better is considering your budget and then choose the best one that is affordable by your budget. For the price range, the watches can be low as $20 at department stores and over $30,000 from designer companies. The price of a watch depends on watch style, quality, and movement.
Spend up to $300
If your budget is around $300, you will be able to buy a modest and good quality watch. At this range, you can have one of cloth, leather, and stainless steel materials. They will have the battery and solar quartz movements. Many popular sports watches come under this price range. But, you may not get advanced features or long-lasting materials within this budget range.
Spend $300 – $750
With a budget of $300 to $750, you can have some advanced features, but their features are still rubber, cloth, and leather brands. But, within this price range, you can get watches of better brands such as Bulova, Hugo Boss, and Armani. They are of good quality, design, and long-lasting.
Spend $750 – $2,000
If you can spend $750 to $2,000, there are lots of watches of better models, qualities, and movements available for you. Within this price range, you can get high-quality watches from many department stores such as Nordstrom, Shinola and Movado brands are available for you within this price range that are of advanced features and models. The advanced features available within this price range are Swiss construction and PVD coatings.
Final Words
Most of the options available within each price range. The higher price depends on the watch quality, and brand name, and nothing else! The style and quality should meet your personality. Most of the watches last for a long time so, you should ensure that the color and quality will also last long. If you want to purchase a watch from online stores, then try to purchase from the manufacturer company's web store because third party website stores are bogus most of the time.
Sometimes, the same quality brands and watches with the same price range make confusion that which one will be the best! If you already have any brand or style choice, you should pick that one after reading some articles on it. Suppose, if you like Invicta watches, then you should read some articles or reviews on the best Invicta watches so you can get the best one. But, if you don't have such a decision and can't be sure that which one to pick, you should check out some reviews and blogs about different types of watches to have better ideas.
You may also like to read: