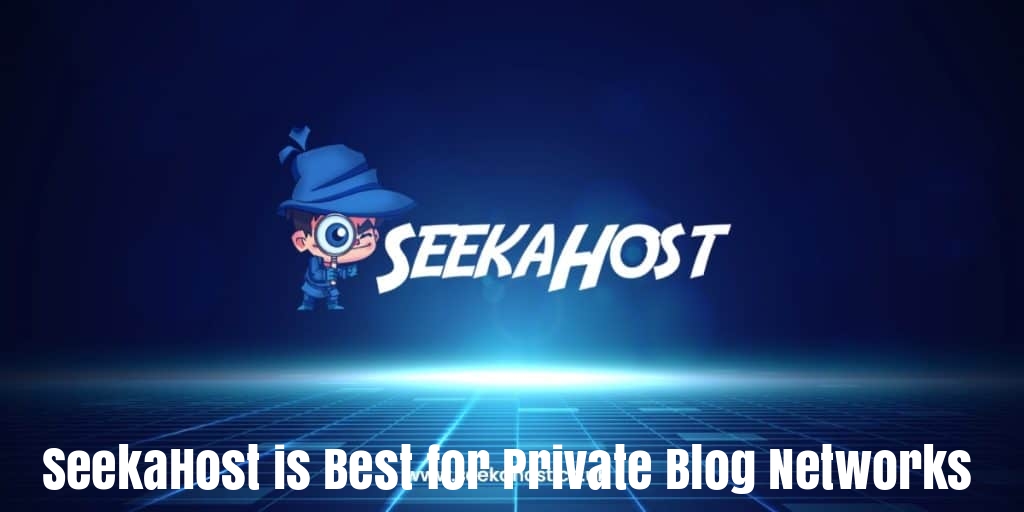 PBN SEO Hosting is a huge topic amongst SEOs nowadays and it's also popular around the link building verticals.
Among the PBN Hosting providers, which is the best host for Private Blog Networks, that is dedicated to building quality PBNs? In the link building verticals, the PBN market works across different niches, with expert recommendations in favor of hosts with multiple IP hosting.
While there are many hosting options available, multiple C Class IP Hosting is preferential for PBNs and the point is that you need to hide your sites from search engine tracks.
Every SEO that builds PBN is more likely to choose a hosting service based on some factors, of which the chief criteria is ability to reduce the risk of de-indexing from search engines. In this article, you'll get to learn firsthand why SeekaHost offers the best hosting options for Private Blog Networks.
What is PBN SEO Hosting?
PBN SEO Hosting covers all aspects of PBN Hosting and it's specifically targeted at PBN/Money-sites with need for regular content updates and quality service.
If you are working on PBNs to help boost your money-site, then it's important to choose a hosting option that can conceal your track and keep your PBNs from getting penalized by the search engines.
Most PBNs with quality content also attract high traffic which needs more disk space and bandwidth, that's why PBN SEO Hosting packages need to fulfill these requirements.
Also, security is the most important factor to consider for your PBN Hosting, as it is mandatory for a well-maintained website. SeekaHost PBN SEO Hosting packages come with Free Malware & Virus Scanner options as a bonus.
Why SeekaHost is Best for Private Blog Networks?
SeekaHost is the best PBN hosting service that every other PBN hosting competitor wants to beat in the market, find out why below.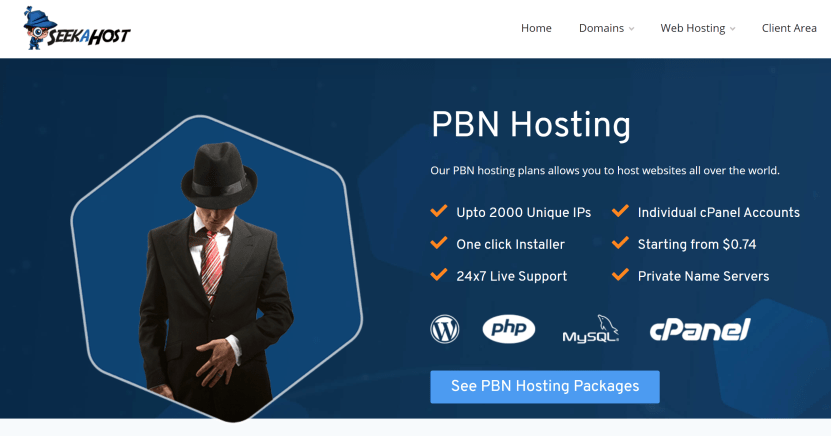 The main reason for this is because the founder of SeekaHost, Fernando Raymond knows the PBN/money-site game in and out, and how to run a PBN SEO hosting business. Again, he is an accomplished SEO expert, who has personally hosted several PBN sites with SeekaHost and has had no problem.
As most PBN hosting don't offer great support, SeekaHost takes advantage of the lapses by offering great support from a team of dedicated experts who are available on call to handle any technical issues.
Unique Features of SeekaHost PBN Hosting
SeekaHost offers different PBN hosting packages that's ideal for their clients' various needs and budgets. And some of the great and unique features of SeekaHost PBN Hosting are as follows:
Private Name Servers
Multiple Class A, B & C IPs
cPanel Account for Each Domain
Each Domain gets Unique IP Address
One-Click Installer that helps to install the CMS
Dynamic set of IP from 15 Different locations
24×7 Live Customer Support
99.9% Guaranteed Uptime
Additionally, you get the flexibility of choosing which one of the two hosting services will be suitable for your peculiar needs. And there are different PBN hosting packages and no limit to CMS, in fact, they have several options available.
The Pricing for SeekaHost PBN Hosting Plans
Starting from only $0.74 per month you can have your PBN setup and running on SeekaHost, find the rest of the pricing below: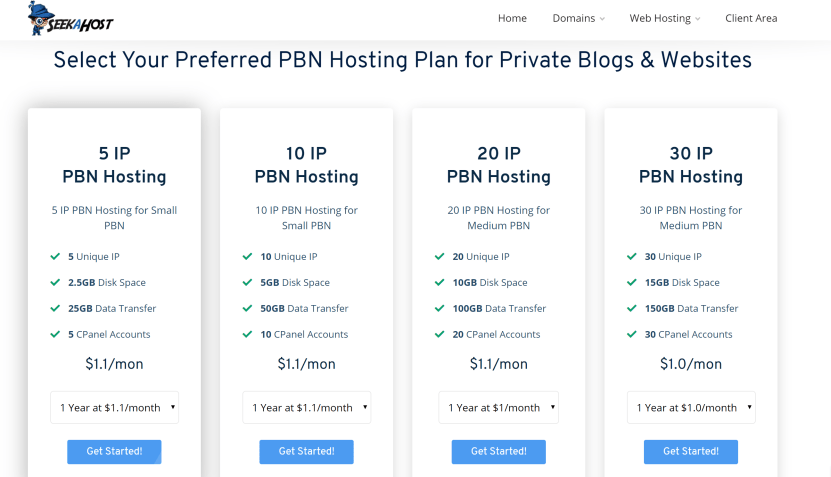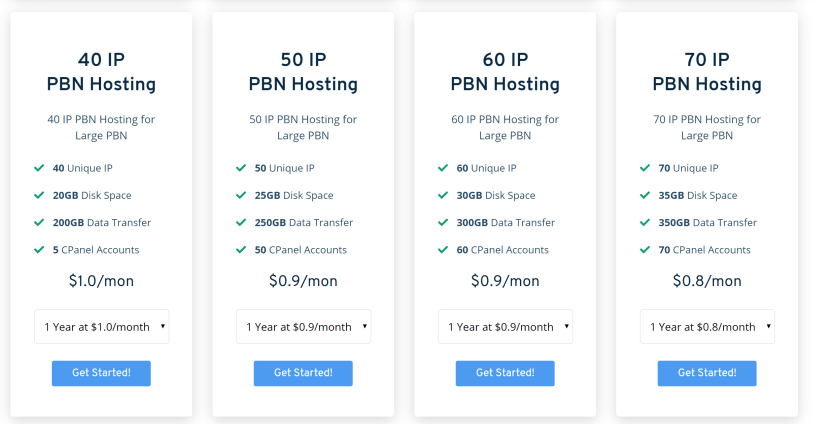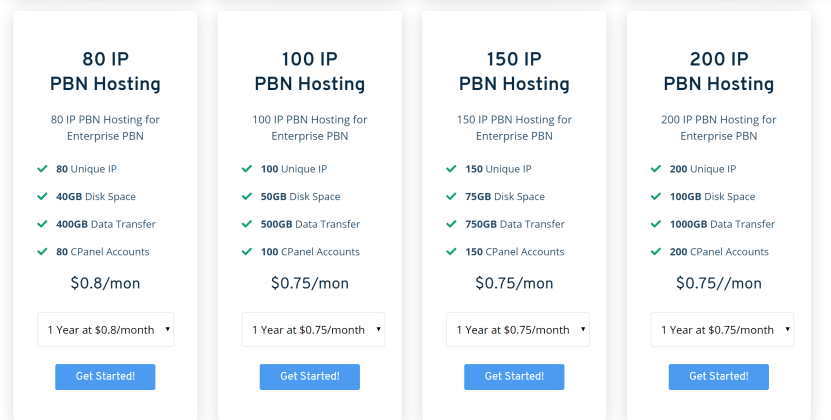 Conclusion:
Besides the quality PBN hosting services, you are guaranteed the cheapest pricing in the industry with SeekaHost. What's more? You'll also be getting personalized support from one of the industry leaders in the person of Fernando Raymond and his team.
And the best part, you can start building a Private Blog Network using SeekaHost in less than 30 minutes and you can manage everything with their customer support services which is available 24/7.
You may also like to read: