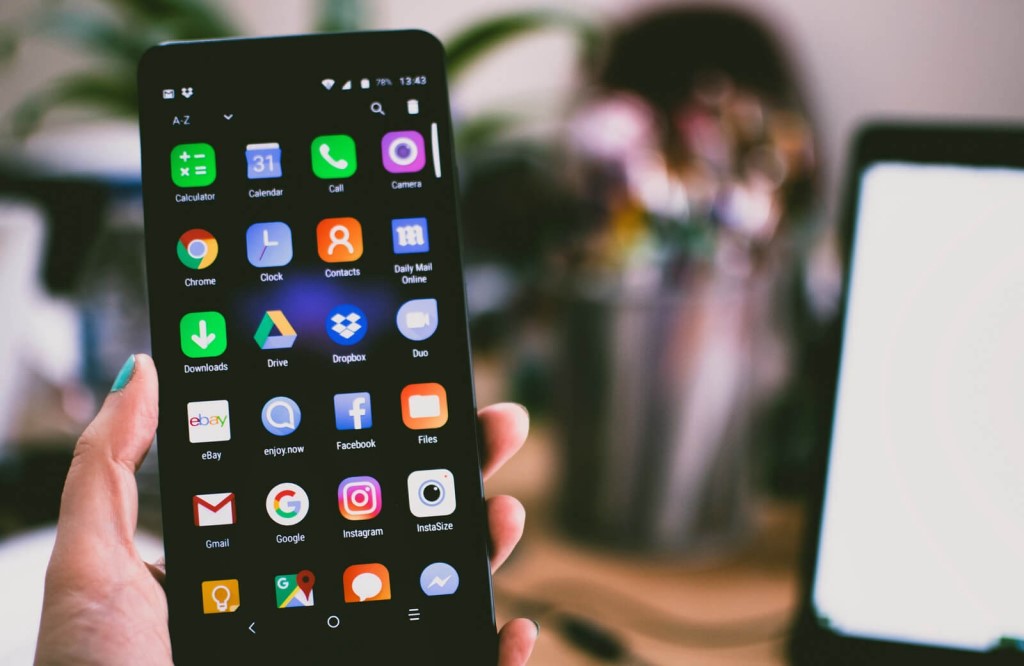 For me, it is the TV app to make the best out of my cable package. As it allows me to watch TV even when on the go. Oh and Uber too. How could I forget that! I am certain that 'my app list' is similar to many others' too. But my or your list might need an upgrade as the following apps will be the trending mobile apps this year:
WhatsApp
Who does not have this app on his mobile? People who do not own a smartphone, perhaps are the only people who do not. Then again, who does not own a smartphone in this time and age? WhatsApp will continue to rule the app store this year as well. And if you do not have this app, you should not be living in 2020. You should probably consider time traveling to the MSN Messenger or text message days.
With the inclusion of some recent features including the message deletion options and emojis, WhatsApp is always evolving. The number of users is expected to increase by 1.2 billion this year.
Facebook
Facebook will also continue to rule the home screen of almost every mobile. And rightfully so. Facebook happens to be the world's most famous social networking site. The app is available for almost all OS including Android, iOS, and Blackberry. People around the world make use of this app for both personal and business purposes. Find out if your Facebook hacked how to fix with easy steps.
Facebook Messenger
With Facebook comes Facebook Messenger. Messenger is the dedicated chat app that allows users to video call, audio call and send messages to each other. You do not necessarily need to have a Facebook app to have a Messenger one as well. Earlier, there was no separate app that allowed people to chat with their friends or family. But now there is. And it is loved by people.
Instagram
If you wish to talk through pictures and videos, Instagram is the platform. Yes, the novel long captions mean that words are an essential part of conveying the message as well. But the primary focus is on pictures. Instagram's motive was and remains to allow people to have a digital album. Some of the most prominent features of the app include:
Square image format
Filters
Instagram has up its filter game recently. You won't be able to use all the features of the app on the desktop version. So it is best to install it on the mobile alone.
UC Browser
UC Browser is a prominent mobile browser. It dominates the market because of its mobile compatibility. You can also opt to install the mini version of the app if you have a device with low memory. It has all the features that you can expect to have in a mobile browser.
Uber
Imagine a world without Uber. It is very hard. The popularity of the app has also made it one that is present in almost every person's mobile. Uber allows individuals to travel from one place to another in a safe, convenient and cost-effective manner. Any mobile device that has GPS enabled can download Uber as it is a location-based app. And it will work perfectly fine.
You do not always have to travel alone. Now, Uber also includes the feature of ride-sharing. Moreover, cars are not the only available vehicles. If you are trying to save more money, you can opt for a bike as well.
YouTube
Whether it is a viral dance video or just an episode of your favorite season, you can view it all on YouTube. I know Netflix is an option as well. But YouTube is more famous for a mobile app than Netflix. If you worry about the consumption of your data, YouTube has a feature that allows the people to watch the downloaded videos offline. Hence, saving your mobile data. It is the largest host of videos. And an app that is present in almost every mobile.
SHAREit
If you ever have had the coincidence of sharing a file, you would be familiar with SHAREit. SHAREit is a free app that allows you to share documents including images, audios, and videos from your mobile to another. Having access to the Internet is a must, though. The app is available for all the Windows, iOS and Android users.
You May Also Like