It's been a long time since users are using Netflix, Amazon Prime, and Hulu apps to watch TV shows and movies. But there is a lot of more content which is not available on these apps. So, what to do, where you can find them? Here we have something for those users who are looking for replacement or alternatives of these apps. Let's go and take a look at these apps, some of them are free and some of them are paid.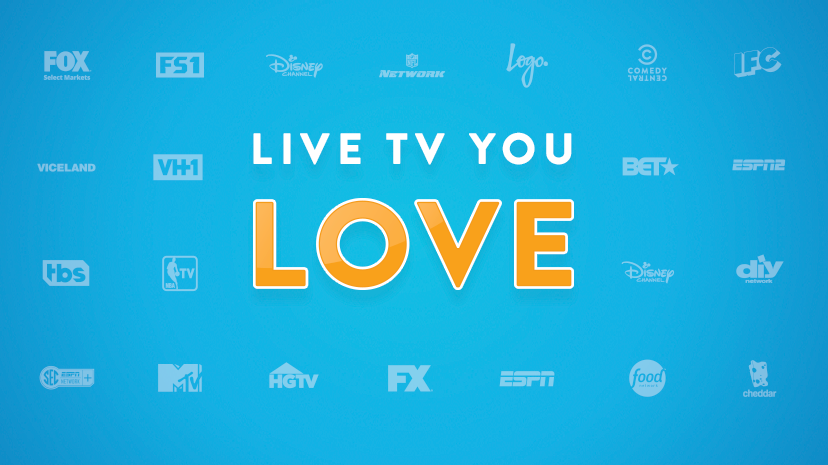 If you are actually serious about your entertainment quality, Sling TV is it definitely going to be your favourite application for sure. The standalone TV application has all the capacity to portray latest television shows and entertainment stuff. You can conveniently download the application from the internet and personalize your television watching experience. Install the application on your smartphone, tablet, smart TV or computer.
YouTube TV

One of the handiest television application is YouTube TV. Online YouTube website and application allows you to enjoy quality content and unlimited videos without paying any charges. As long as you have an internet connection, YouTube TV shall help you to get thoroughly entertained with on demand videos and show. The library content is extremely consolidated because of being regularly updated. You can download videos of different qualities and also learn a lot from the application. YouTube TV is not only an application where you can watch television shows and movies, but it is something that is more than a necessity.
Live NetTV




Live NetTV has been particularly designed for Android smartphones and tablets so that you can see more than 700 television channels for free. The application is surely going to be your favourite one if you love watching movies on a tiny gadget. You can access the APK version of the application from the Play Store and install it for enjoying best quality movies right in your smartphone. With Live Net TV app which has a file size of 13.4 MB you can access television channels having the most engaging content possible. It goes without saying that you cannot carry your television wherever you go. Therefore, there has to be an application that can help you to watch your favourite shows without letting you to miss them. Users just in love to access the huge collection portrayed by the application including live shows, television shows, events and much more. The full-on entertaining application is available in Middle Eastern countries, USA, Pakistan, India and many other places. The best is to download the application from Google Play Store as there is no particular reliable website from where you can download virus free application. There is a possibility of sensitive data being stolen in case you happen to fall prey to malicious cyber attacks. The latest as well as classical movies are available in different qualities at Live NetTV. Download it from the third party applications or Google Play Store and enjoy your favourite television channel on your Android smartphone or tablet.
FreeFlix HQ App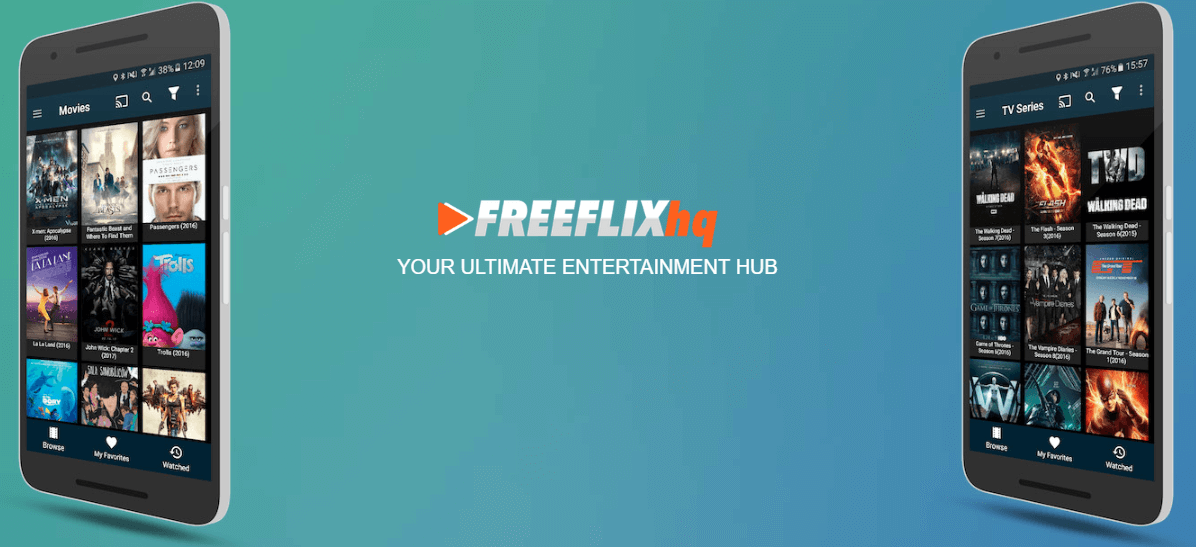 FreeFlix HQ is the all new entertainment application which portrays animated content, television shows, movies and much more available for free download over the internet. You can get entertained either through firestick, Android gadgets, PC or smart TV through the FreeFlix HQ TV application. Make sure that you download the safe version of the application from the internet. Choose the latest version amongst many and access all the latest features for free. Downloading FreeFlix HQ application is absolutely easy and resourceful. You might receive settings and messages asking your approval while you initiate the download process. Grant access to all the permissions and start using the Dynamics TV application for enjoying everything on your smartphone. Fortunately, you can download FreeFlix HQ format for Windows in different version. It goes without saying that in order to download the application in PC, you need to have an emulator at your disposal. Then you can later download the application through it.
Popcorn Time

You can instantly watch free movies and TV shows on popcorn TV application that acts as a multi platform for a variety of online entertainment content. Without any restrictions, you can watch television shows any number of times you wish. As long as you have an internet connection, choose among your favourite television shows and start swimming them right away. With latest episodes available in HD quality, you can enjoy the contents along with their subtitles and minute detailings. Watch the latest episode in HD quality along with their subtitles and enjoy your favourite movies that has been recently released. The user friendly application is one of the most downloaded free movie application online.
Over To You
All Above mentioned apps are great and have some unique features. If you watch movies, then I would suggest you to go with the FreeFlix HQ and Popcorn Time. And for the TV shows go with the Sling TV and YouTube TV. Now for the Live streaming your favorite TV shows go with the Live NetTV app and Sling TV app. Now go and download the apps and let us know which one is working well for you.