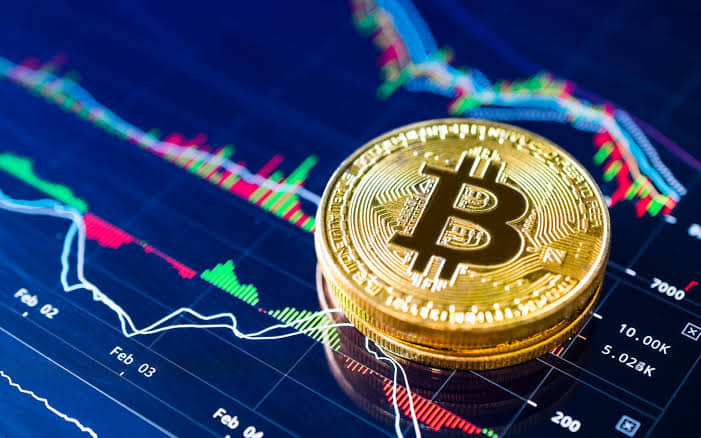 Introduction:
In the last one decade, the price of Bitcoin has changed dramatically. From $100 USD, Bitcoin witnessed its record high of $20000 USD within a decade. If you compare any similar stock, you will understand that this growth is nearly impossible to achieve.
In 2019, Bitcoin bounced back from record lows to stable out at around the $5000 USD mark. However, 2020 is going to be a landmark year for Bitcoin investment. When Bitcoin hit its record highs, it made normal people millionaires overnight.
Ever since then, serious investors and asset managers have taken a liking to Bitcoin as a viable source of investment. In this article, we talk about investing trends with regard to Bitcoin. We also look at why most experts think 2020 is going to be the best year for Bitcoin.
5 Reasons Bitcoin is going to grow exponentially in 2020: The List
1. The legendary Bitcoin Halving takes place in May 2020:
Every four years, Bitcoin halves. This means that the incentives and number from Bitcoin mining cuts down. As most of us know, 17 million of the 21 million Bitcoins have already been mined. Going forward, this number keeps decreasing.
When the supply will be limited, demand is expected to rise as with the economic logic of most financial assets. Experts point out that the last two times when the halving had taken place the appreciation of valuation had shot up exponentially. This makes 2020 a good year for investing.
2. Relaxations and Positive Signals from major National Governments and Banks:
In late 2019, Chinese President Xi Jinping lauded Bitcoin and spoke highly of the Blockchain technology. This resulted in great appreciation of Bitcoin assets almost instantaneously. The Supreme Court of India also struck down the Indian government's complete ban on Bitcoin.
This means that more and more national governments and regulatory authorities have started engaging with Bitcoin. This trend is expected to continue well into the future. Relaxations and positive signals from authorities mean more acceptance, demand and valuation hikes.
3. The Global Scenario post the Coronavirus Pandemic:
The philosophical premise and theoretical foundations of Bitcoin state that it is independent of natural calamities. It also states that Bitcoin is not subject to issues like inflation, depressions and recessions. This makes it a very attractive investment opportunity for investors.
Bitcoin emerged as an answer to the global financial crisis of 2007-08. It seeks to create a financial system where emergencies and poor economic policies of governments are not responsible for the sufferings of the common person. This argument is gaining traction during the Coronavirus pandemic.
4. Global Demand for Lesser Taxations on Investments and Profits:
Bitcoin, like other cryptocurrencies is decentralized. In other words, it is not under the control or regulations of national governments, banks and taxation bodies. This makes the profits and investments in Bitcoins are non-taxable in nature.
Most governments all over the world are keen to tax every single aspect of our lives. However, the optimum use of those taxes is far from satisfactory. This does not want us to spend our hard-earned investments on unnecessary taxes, which they do not contribute to our betterment.
5. Big Corporations (Fortune 500) are exploring Cryptocurrencies:
If you have not been living under a rock by now, you must have heard about Facebook entering the ecosystem with 'Libra'. This is a game-changer for the industry. Facebook with all its machinery can lobby, negotiate and use assets to push this model ahead.
Bitcoin being one of the oldest and most successful cryptocurrencies will stand the test of time and become stronger based on these factors. It is good that bigger companies, which are formalized are talking the discussions forward.
Conclusion:
This makes investing in the bitcoin circuit a great opportunity in the year 2020. If you are looking for a great investment opportunity post the Coronavirus pandemic, Bitcoin is a model that you should definitely check out.
You may also like to read: