Best ways to import EML files into Apple Mail are discussed in this article. Users can get step-by-step guide to import .eml messages to Mac Mail here.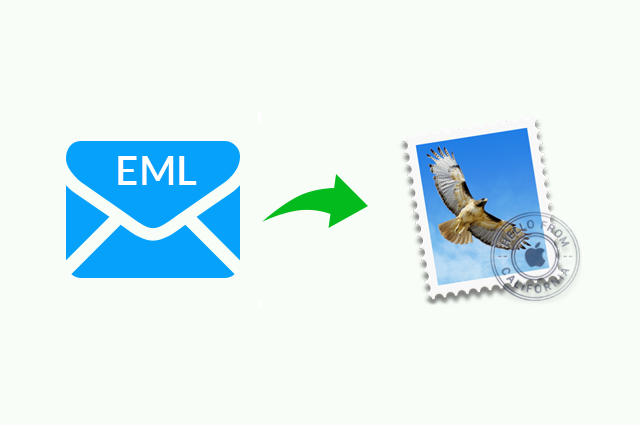 Import .eml Messages into Apple Mail – Comprehensive Solution.
There are multiple applications like Windows Live Mail, Mozilla Thunderbird, etc. which support EML file format. But there are some situations when users want to import EML files into Apple Mail due to various reasons. So, this article explains both manual as well as automated way to perform the conversion process without any data loss.
Here is a user query asked by a user on a forum posting site:
"Last week, my colleague shared a folder containing important emails for some legal process. When I checked that folder, it had EML files in bulk which I downloaded on my Mac system. Now, I want to access those emails in Mac Mail. Can anyone please suggest a tool or some method using which I can import .eml messages into Apple Mail? Any help will be appreciated. Thanks!"
Many users face these kinds of scenarios where they have a few or bulk EML messages which they are unable to access on their Mac system. This is due to lack of technical knowledge and understanding or the users might have a lot of .eml files which they cannot move using manual method. So, users can go through the following section and get the step by step guide of complete process.
Quick & Reliable Tool to Import EML Files to Mac Mail in Bulk
Apple Mail uses MBOX file as a repository to store all its emails. So, if you are having multiple EML files, then it will be feasible to use a third-party application. There are several tools available online using which users can perform the conversion process. But the most recommended software by tech experts is EML to MBOX Converter for Mac.
It is a tried and tested tool by many users who used it to convert .eml messages to Mac Mail supported file extension. The software ensures that the data integrity is kept intact throughout the process and conversion is completed without any data loss. Moreover, the software is compatible with Mac OS 10.8, 10.9 and even with 10.15 version.
Step by Step Guide to Import EML Files to Mac Mail
1. First of download the demo version of the tool for free and run it on Mac OS.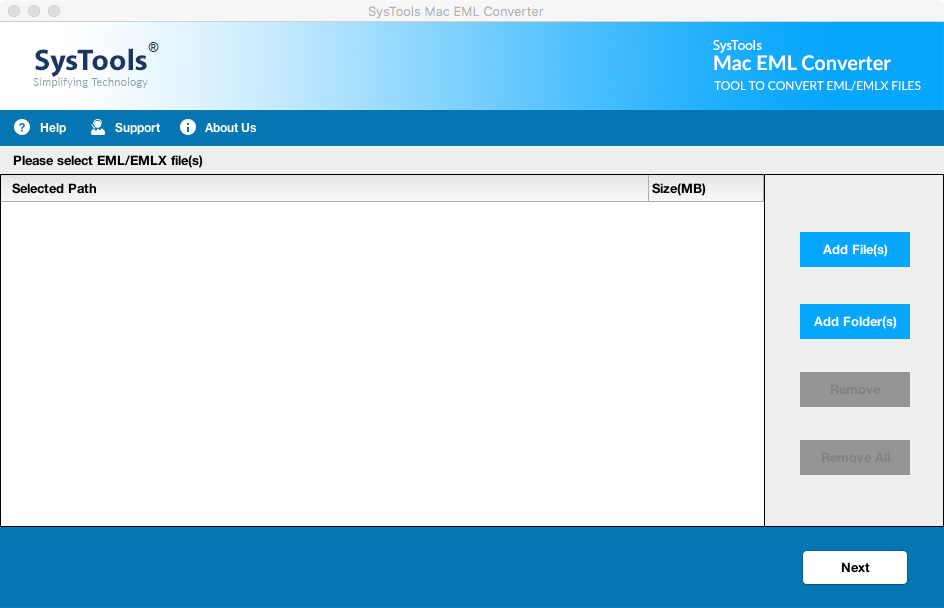 2. Click on Add File(s) or Add Folder button to upload multiple EML files or a complete folder containing EML files.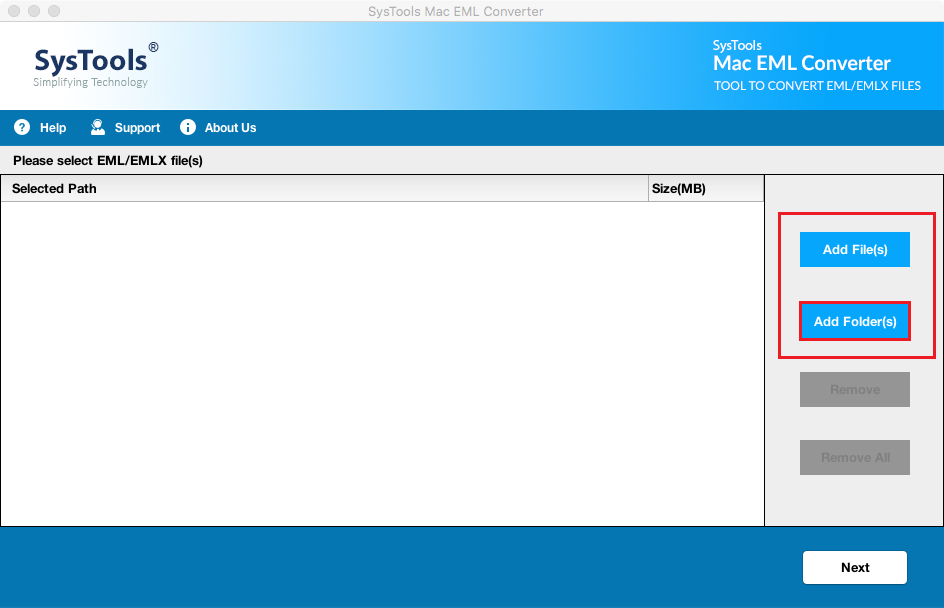 3. Now you will get multiple export options to choose from. As you want to export EML messages to Mac Mail, select MBOX as output file format.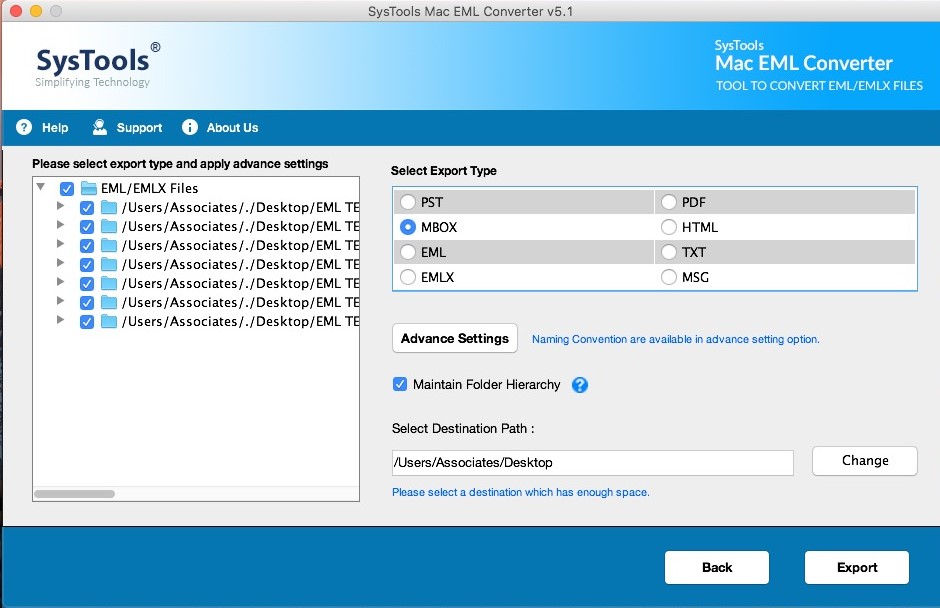 4. You can also apply various advanced settings and date-range filter.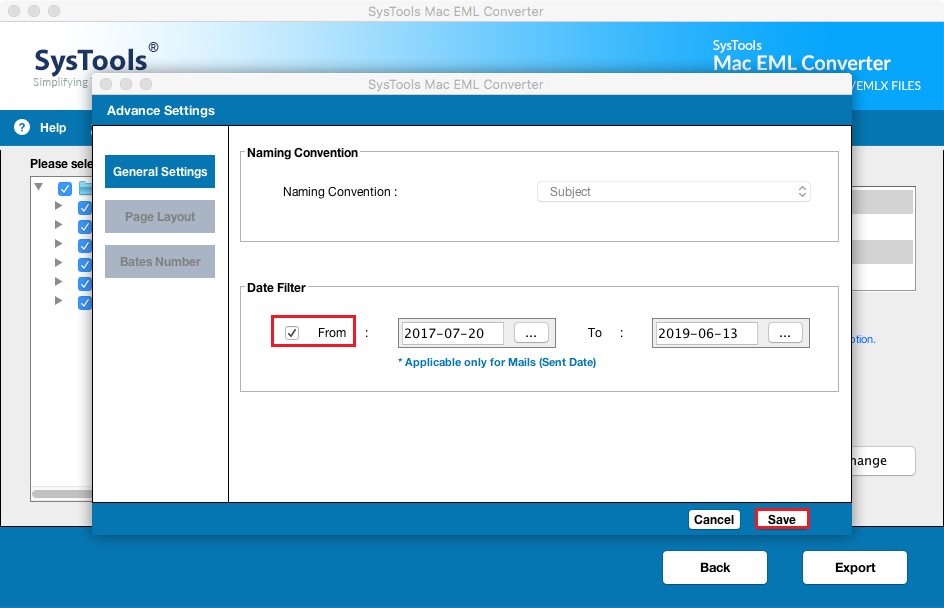 5. Then, select the desired destination location where you want to save your resultant files. Click on Export button after choosing export path.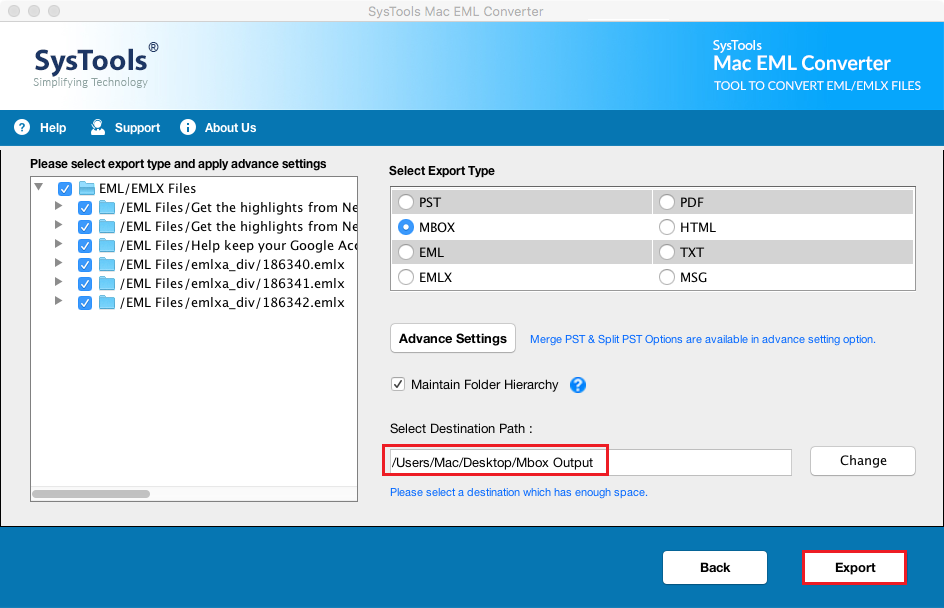 6. You will get a completion message once the conversion process is completed.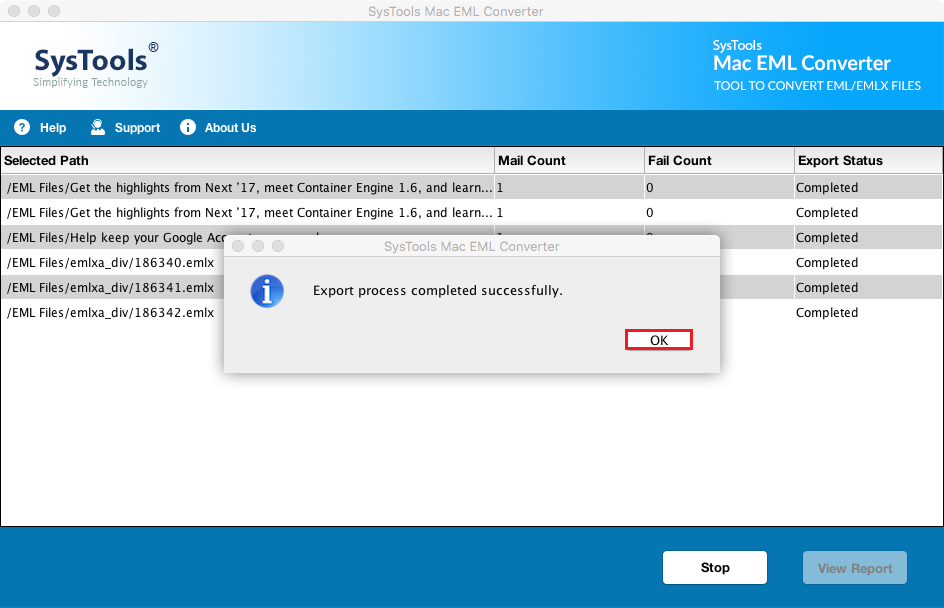 Manually Import EML Files into Apple Mail – Only for Fewer EML Files
There is a manual process as well which users can opt, but it is only feasible if there are fewer number of messages. We will advise you to go for this method if you have around 50 – 100 emails. There can be data loss or there are chances of you don't get all the emails in Mac Mail. You can implement the following steps:
If you have EML files on cloud storage or some drive, then first download or copy it to your local storage.
Now, open the folder where you saved all your EML files.
Select all files and drag them into Apple Mail.
You can also add selected files into Mac Mail by selecting particular message and dragging it to Apple Mail.
Why Should One Opt Third-Party Tool Over Manual Method?
Every user wants that they should go for a manual and free solution, but they don't think that these manual solutions are tricky and time consuming. Moreover, there are chances of data loss as well. This method is suitable if users have a smaller number of EML messages.
If any user is trying to convert .eml messages to Mac Mail which are around 500 – 1000 or even more than that, then there are chances that the process will terminate in middle. The chances of termination increase with the increasing number of EML files. So, it is better to go for the above mentioned EML to Apple Mail converter and make the process effortless.
Final Words:
File conversion has always been a critical task as any issue or error can cause permanent loss of data. If the process is not carried out in proper manner, then the users can end up losing their sensitive data. In this article, we have discussed the step by step guide to import EML files into Apple Mail. It is advised to opt for third-party applications instead of manual procedures as automated tools eliminates the risk of data loss.
You may also like: