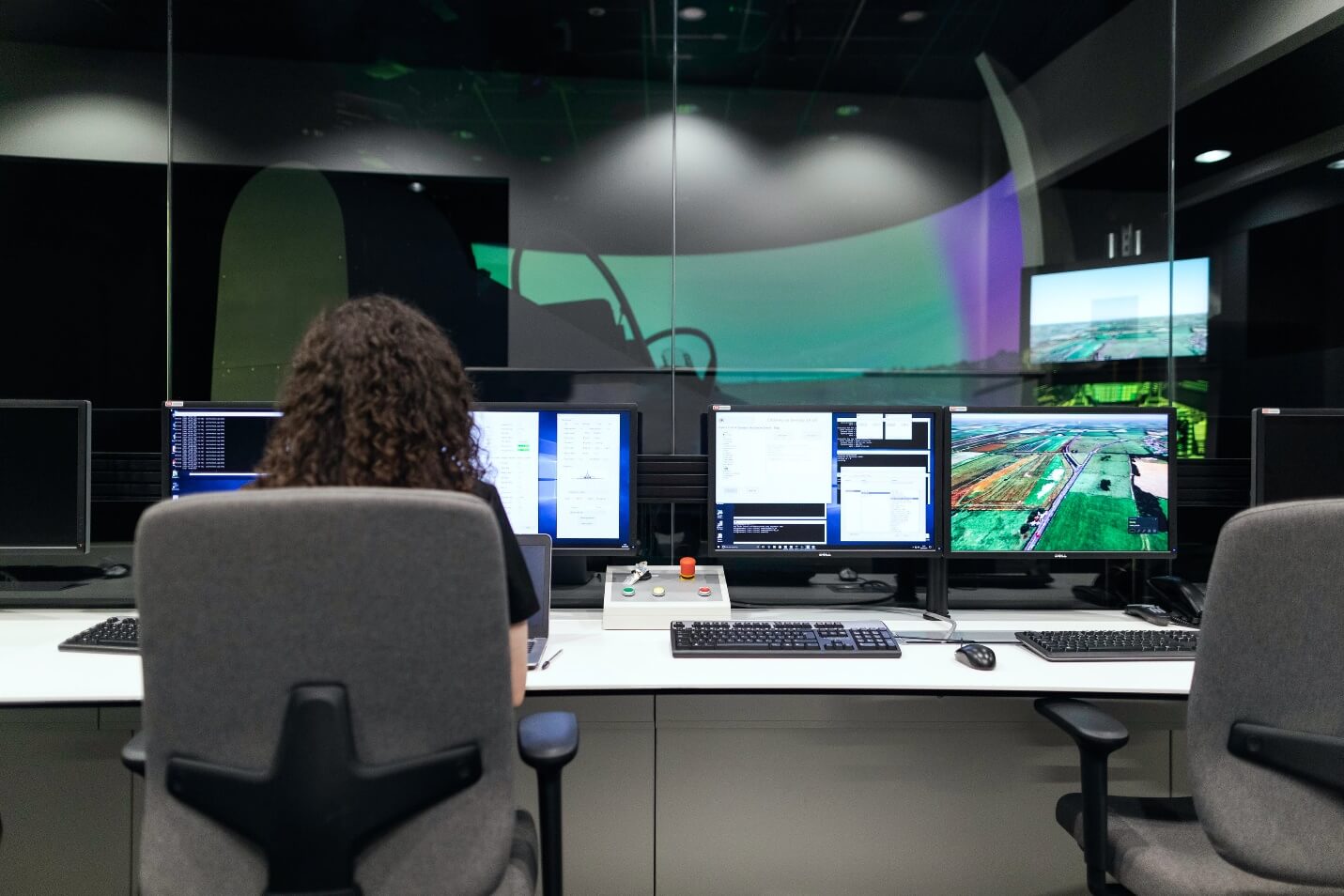 Technology has taken over the world considerably. None of the work in this age can happen without the use of technology. Every industry revolves around it like travel, banking, retail, and aviation, etc. As simple as paying money for your tickets or shopping online payment, technology is everywhere. The sole purpose of these astounding technologies is to enter into the modern world, leaving all odd methods. Where everyone is busy updating the system in their respective field, the aviation industry is also booming.
No doubt, the airport is one of the public places full of crowds. People from different ethnicities, countries, and states mostly come via airports to travel to new places. Therefore, it should serve the passengers with all the latest and upgraded technologies. Not only to the general public but also to the airport staff and airport controllers too. With time, everything has become renewed and considerably advanced. Then either it is the model of aircraft or systems used to control air traffic and other significant operations.
On the other hand, air traffic controllers can also learn the skills and arts without going to classes. Thanks to technology, with the help of an online ATC simulator, pilots now control air traffic while interacting with all staff proficient and confidently. They will receive speech therapy and other communication skills on how to talk to the control room.
But these technologies do not end here. Various other high-level machines and systems are there that need to install at the airport and in the industry. Here we are going to discuss the top trends of technology for airports. So, if you are a frequent traveler or work in the aviation industry, then it is worth reading.
Top Trends of Airport Technology
Though every airport has modern systems for boarding, online booking, and security checking, a few upgrades in everyday services will cause no harm. Let's spill the beans on them.
1. Cybersecurity: The Modern Trend
No doubt, where technology serves some benefits, it affects our privacy too. The cybercrimes cases are significantly increasing because of access to the internet. That is why cybersecurity is one of the most demanding trends of this year. It is a great way to protect the privacy of traveler's data, aviation staff, and airport security. Nearly all the airports and aviation industries are investing tons of dollars in it. Their only motive is to make their system very strong to avoid such unwanted and obnoxious crimes as they affect global travel.
2. Effective Biometric Technology
Everyone who is a regular traveler knows that the security process takes a lot of time. Sometimes it takes much longer than usual. People have to wait for hours and hours to surpass their identity recognitions. Therefore, facial identification technology via biometric has now introduced at some airports, limiting the waiting time for the passengers. While CBP is also using this technology to give the green signal to the passengers, these already cleared travelers can pass through the borders easily without any hindrance.
3. Drone Delivery
This new technology might sound strange to some people. But yes, it is gaining immense popularity all over the world. This trend has introduced at the Edmonton International Airport, where drones are delivering cargos at the airport. On the other hand, it serves the guests by distributing food and drinks at the hotel via drones. Well, this modern trend soon expected to replicate at the other airports too.
4. Great Automation
Though this technology is not that new, it is becoming famous for robotics' advancement. That is why the aviation industry is working to install and increase the use of automation. People at the terminals have must see the robots for luggage transportation, for the aid of the passengers. That technology is very much useful for baggage handling and to enhance the working conditions for the staff.
5. Functional Digital Twins
Sometimes it is pretty hard to keep a check on every point and corner of the airport. The SITA lab is now working on introducing an 86-inch interface touch screen in the operation rooms. That will provide a full and bright, holistic view of the whole airport. So, it is one of the best ways to handle and check all the operations from one room to avoid any incompliance.
6. Remain Connected Onboard
Traveling for 18 to 20 hours on a flight also becomes dull if you have no Internet access. But all hail to the modern technology that has made it possible. You can enjoy your favorite shows and movies on Netflix and Amazon due to the availability of Wifi. Many international airlines are offering inflight Wi-Fi, where people can remain connected through their Wi-Fi portal.
7. A Blockchain Series
The trend started in the last year, but they are still working on it. That is the technology that serves as a digital wallet to keep the transactions' records permanent. In this way, booking for the flights can be done quickly and instantly and will also help in target marketing.
Conclusion
We all are aware of the fact that everything has some pros and cons. It is up to the people how they use it. No doubt, technology has made our lives easier, more comfortable, and secure too. People working at airports and traveling by air can get the benefit of these modern technologies. Either it is about doing the rebooking, transportation of baggage, or the security check. With the help of these brand new technologies installed there, traveling has become much more fun and safe.
Featured image source: pexels.com/photo/female-engineer-controlling-flight-simulator-3862132/
You may also like to read: