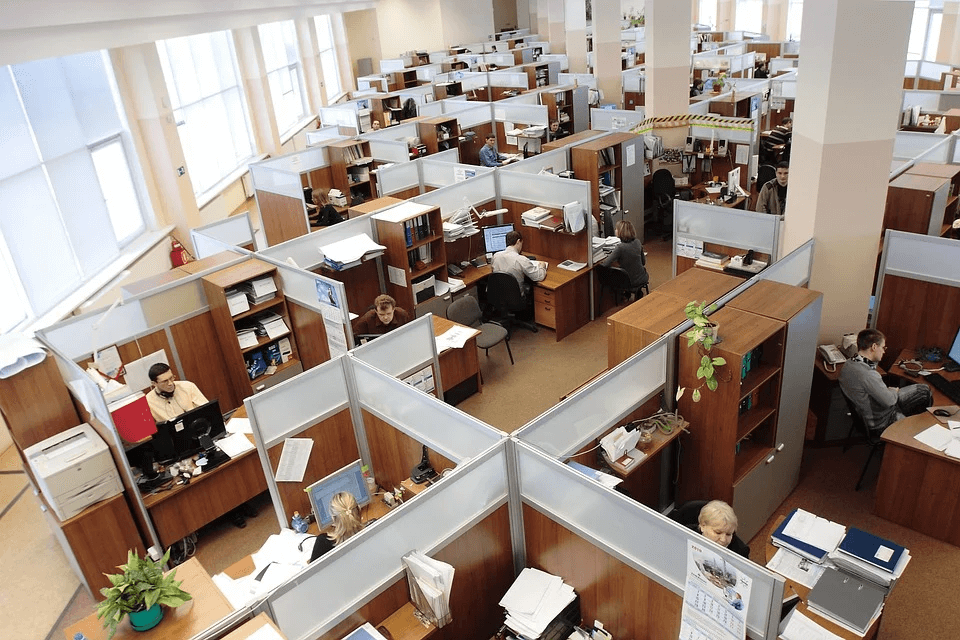 HR professionals are an indispensable force in an organization. These days, HR duties are more than just recruitment and onboarding. They are responsible for creating a safe and healthy work environment, implementing positivity in employees while improving overall organizational productivity.
However, employees are the central force in an organization. The primary reason for an organization's success and failure depends on its employee performance. When employees perform to their maximum potential, the outcome is overall organizational gains. Therefore, HR professionals should construct strategies to direct resources toward improving employee productivity. In this article, we'll discuss a few ways through which HR professionals can boost employee productivity.
1. Conduct Employee Survey
Start by discovering the barriers to employee productivity. This is best achieved by conducting a thorough employee survey. It is only reasonable to question the employees when analyzing their productivity levels and roadblocks. Ask questions such as:
Working hours, conditions, and culture.
Company expectations and career ladder.
Their job expectations and level of job satisfaction.
Co-worker relations and a competitive streak between them.
These are a few issues you may include in the survey. If your company doesn't have a survey system, then you can create a survey with the help of online programs. One such excellent software is the Bizneo HR software. With this software, you can easily design surveys to measure anything you want to in an organization.
2. Implement Flexible Work Schedules
Did you know that flexible work schedules result in more satisfied and productive employees? Gone are the days of imposing stringent working hours and expecting employees to maintain productivity. These days employees prefer working from home, at least for specific days in a week. Hence, HR professionals must develop flexible yet functional work schedules for each employee depending on their role.
Flexible hours not only prevent employee burnout but also allows them to balance their professional and personal life. Individuals often feel motivated with a healthy work-life balance. Resulting in better performance and increased productivity. Thus, create a practical strategy and reevaluate the plan periodically to ensure its effectiveness.
3. Encourage Innovative Thinking
Companies make the mistake of boxing their employees. Programming them to do what they're expected to, like robots. This is not only bad for employee growth but also for the overall organizational growth. After all, employees are the most valuable asset of an organization. Hence, HR professionals should evaluate whether employees express their opinions and are included in the decision-making process. They should ensure employees are given the freedom for creative thinking.
Employees recognize company goals better than anyone else. They spend most of their time with customers and in the production process. Enabling them to contribute towards creative suggestions and strategies that'll benefit the company. Therefore, HR professionals must encourage innovative thinking within employees. This boosts employee morale and makes them feel included. Thus improving productivity.
4. Establish An Incentive Program
As an HR professional, your primary aim should be to reward employees based on their performance. Create an inclusive incentive program that meets your employee needs. You can conduct a survey to find out the incentives your employees prefer. Major incentive categories include:
Recognition incentives.
Appreciation incentives.
Compensation incentives.
Reward incentives.
Establishing an effective incentive program results in improved productivity and lower turnover. As it encourages employees to work harder since their efforts are rewarded.
HR professionals are also responsible for creating programs and events to reward and recognize employees. They organize big and small ceremonies to recognize outstanding performance and achievements and prepare prestigious awards and plaques together with valuable rewards.
5. Improve Work Environment
Work environment and culture are major productivity factors. As an HR professional, you must constantly strive to improve the working conditions. Ensure the workplace is functional, comfortable, and clean. Annually inspect the quality of office lightings, furniture, ventilation, and overall office cleanliness.
Improving the work environment also includes an impartial recruitment process. HR professionals must hire relevant and skilled candidates. You should conduct a background check on the chosen candidate to determine their cultural and ethical aspects. This ensures if they'll blend with the existing workforce or not.
You may also like to read: