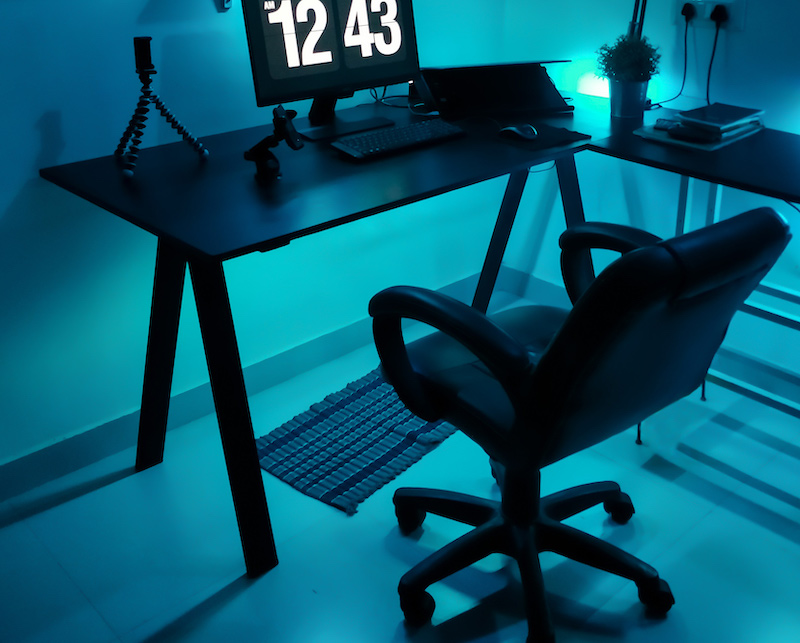 The primary focus for which most manufacturers develop gaming chairs is because of how well it supports the health of a person who is using it.
If one sits comfortably with the right posture, without any pain and strain, then one can function properly throughout the gaming session.
With the right chair, you can gain more devotion to your gameplay while keeping your joints and spine healthy. You can see at Techsiting.com to know more about the various gaming chairs that aids to your good health.
So, here throughout this article, I will point out the advantages of a gaming chair while gaming and how it helps to keep our body healthy:
Comfortability:
The prime reason for which gaming chairs are massively bought and utilized is because of its design and structure and how it makes everyone comfortable.
Key components are the seat, and the foam used makes a huge impact. The design of the seats got inspired by race cars.
However, you need to choose the right size to gain the utmost comfortability. The shape of the chair makes it usable for continuously resting upon it for several hours.
The foam that is inside the gaming chairs is mostly soft and gives a sufficient feeling of pleasure while sitting. Even with the cheaper variants of gaming chairs, you can find adjustable armrest and backrest angles. That will provide support more to your bodily postures.
So, it becomes extremely crucial for a person to choose the right chair for their needs, instead of spending bucks on the wrong sized chairs.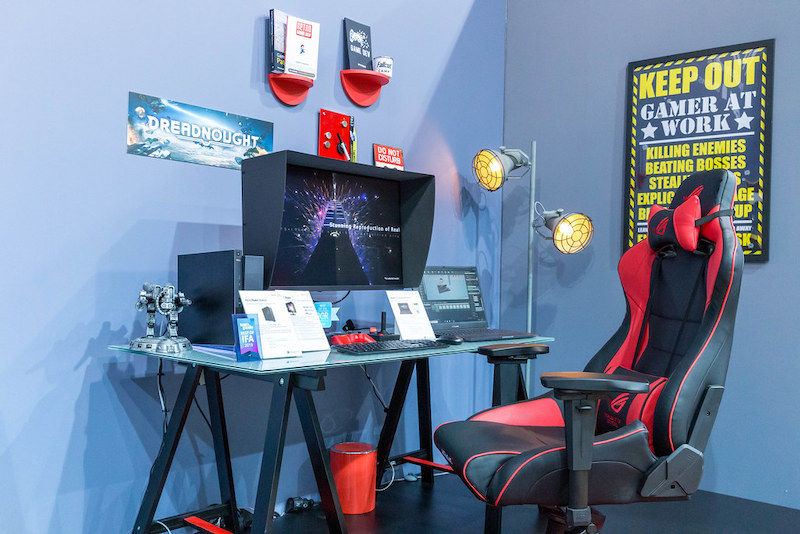 Design factor:
Most gamers will buy gaming chairs only for this style factor and structured design as they will try to be more aesthetic by matching their gaming setup with the console.
Thus, it becomes an important factor to consider for many. The styles and designs of the chairs will vary with the price tag it will come with, i.e. the more costly, the better. The racing design is in dominant usage and trendy.
Choosing gaming chairs according to your gaming style and how you plan to use it, makes it a lot easier for folks to choose the right style for them.
However, the most common types of gaming chairs that are available in the market are basic PC gaming chairs, racer chairs, rocker chairs, and also pedestal gaming chairs.
Ergonomic chair:
Sitting in a normal chair for hours while gaming can give you strain in your neck, back and knees so for that gaming chairs are made in an ergonomic design as gamers spend several hours immersed in gaming, so it could harm their back if they use a wrong chair. Ergonomic gaming chairs provide proper support to your spine and maintain posture. Reading a durable gaming chairs guide from Rugged Ratings can also help in choosing something that is going to last and feel good.
Continuous strain in joints can cause them serious pain to your body to counter these; ergonomic chairs prioritize the neck region with a headrest that is fixed and comes with wings. It will also provide support in the lower back or the lumbar region with memory foam.
Other ways of support:
The ergonomic chair also improves the brain's function by increasing the concentration of the gamers.
Studies have concluded that with ergonomically designed chairs, people can seamlessly play games through hours: the body posture influences both mind and brain's working.
The slouched pose is symbolic of defeating, and then straight back with a wide shoulder pose is symbolic to power. The power pose increases the testosterone level and by declining the cortisol.
The seat of the gaming chairs absorbs the body weight while the backrest supports other parts. It makes one sit with an aligned spine and increases the oxygen intake to more than 30%.
Durability:
So, after a person buys an expensive gaming chair, he or she aspires that the chair will last for years. But this gets dependent on how you use it. The style of the chair, the materials used inside and also the way it got constructed.
Fabric chairs tend to survive more in the long run, because of the durable materials used inside, but PC gaming chairs can survive more. The number of years a chair last depends on how you care and use it.
Gaming chairs might not boost up your gaming skill but can boost your concentration and attention that you can pay to the game.
So as always, it sums down to your preference, and how well it suits your gaming setup.
You may also like: