GarageBand is a free music production software that comes standard with your computer's Mac, and is a very convenient and popular software for playing, recording and editing music.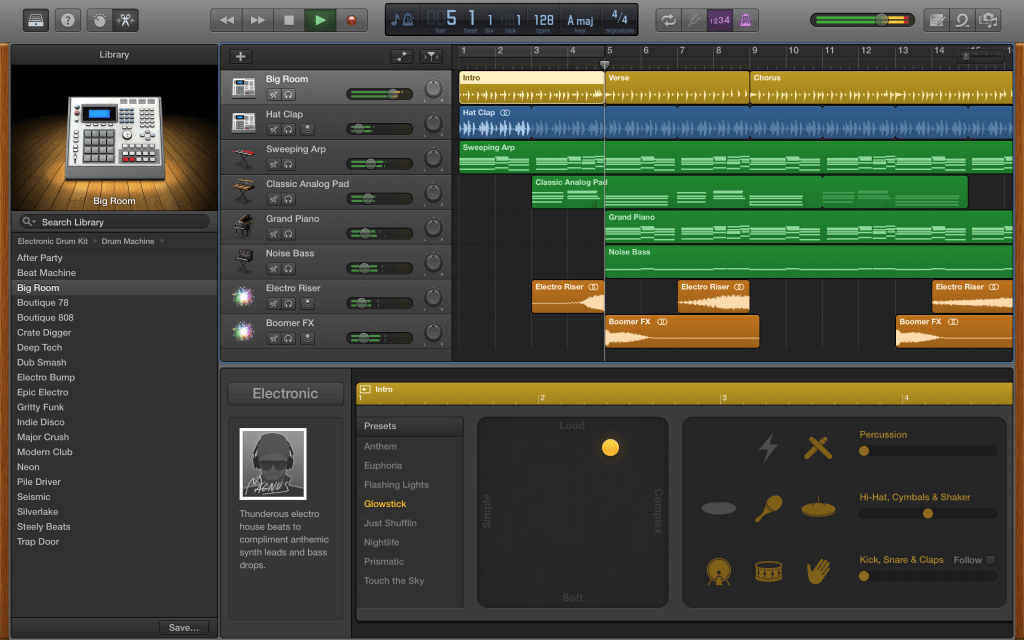 These days, it is also installed in iPhones and iPads, so I think many people are using it. Logic Pro X is a higher version of GarageBand, and is a paid software for $225 that can be installed from the App Store. If you want to use Logic Pro X on Windows, you have to install a virtual environment. This time, I'm actually using these two software, so I'd like to introduce if you need to buy Logic Pro and what the difference is (mainly MIDI editing). I hope it will be of some help to anyone considering purchasing Logic Pro.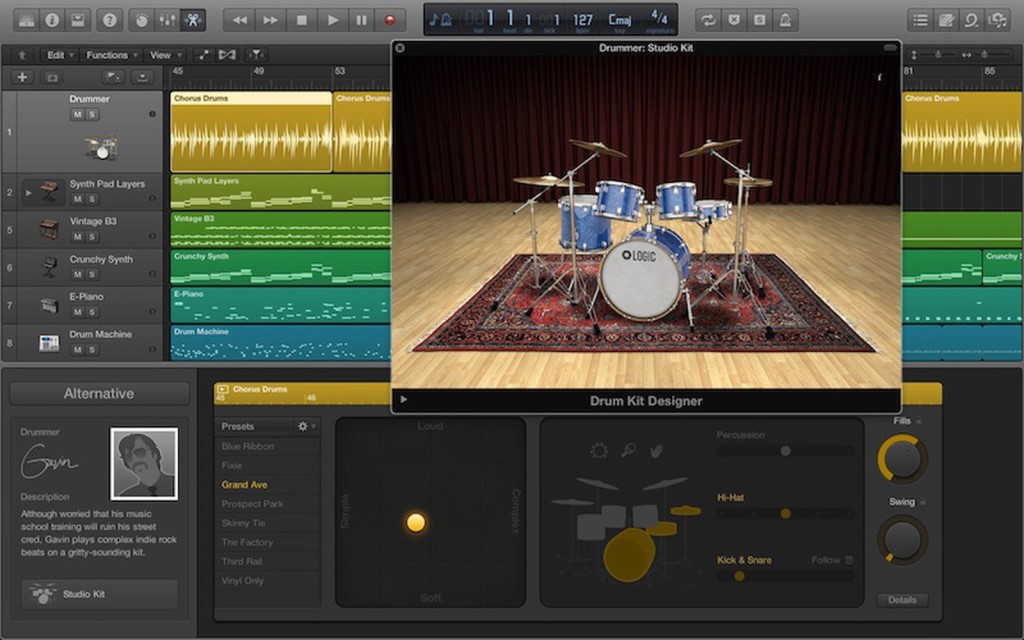 GarageBand is good enough for those who plan to edit only a few songs, or who think that some quality is sufficient.
Logic Pro X is recommended for
People who make a lot of music for a long time.
People who want to save as much time as possible.
People who want to make higher quality music.
Logic Pro features (compared to GarageBand)
The basic usage of Logic Pro is almost the same as GarageBand, and GarageBand files can also be read. One of the attractions of Logic Pro is that people who are accustomed to GarageBand can make a smooth transition.
Huge MIDI sound source
First of all, the most obvious difference is that you can use a huge number of sound sources. There are 14 types of sound sources for playing MIDI, such as the number of images above for Piano (About 6 types of GarageBand). If you want to compose with a lot of instruments, it costs at least hundreds of thousands of yen to buy the sound sources for each instrument, but Logic Pro allows you to use a huge number of instrument sounds without paying an additional fee.
Huge Loop sound source
There is a loop material that is displayed when you click the loop mark at the top right of the Logic Pro window screen. This is a pre-made, freely usable bar of music that can be used for music production (it can also be used for commercial purposes if it is not a single use of loop material). You can easily make your own music by combining this material. This is also in GarageBand, but Logic Pro has an overwhelming number of loop materials. Currently there are about 9800 that I use. I'm not sure because I don't compose with loop material, but I may be able to download more. Some people have released music composed using only loop material on YouTube, so I will introduce it here.
Randomize MIDI with a constant volume and rhythm to give it a human touch
The humanize function randomly disperses the volume, rhythm, and length of the sound within the range you set. In addition, various presets such as "Randomize velocity" that disperses only the sound are available. It is possible to randomly disperse the velocity (sound intensity / volume) of the selected sound within the specified numerical range. As a result, even an artificial or computer-like MIDI sound source, which is a MIDI version of the score data as it is, becomes human-like, strong and weak music. Isn't this a particularly useful function for people who are typing on a computer without playing on a MIDI keyboard?
If you want to do this with GarageBand, you have to change each note, so even a one-minute song can take tens of minutes to an hour. With Logic Pro, you just push a button. This is GarageBand's time inefficiency, as I said at the beginning. As I will introduce further, there are many such functions.
Align the rhythm
There is a function called the time quantize function that aligns the rhythm. It is a function that aligns rhythms that are slightly out of alignment at once, which is the opposite of the time when giving humanity.
If you press the Q button at the position of, the selected notes will be fine-tuned in rhythm at once. If you manually check each note in GarageBand and make fine adjustments, it will take an hour for a one-minute song, but with Logic Pro, it's just one button.
You can see the difference in volume visually
I think there are many people who want to use the sound they actually played as it is, instead of typing it on a computer. Logic Pro is also convenient for such people. This is because the volume is visible.
In GarageBand, they are all displayed in the same color, but in Logic Pro, they are displayed in colors that match the soft to loud sounds, from purple to red. It is quite convenient that you do not have to play each time and check the volume.
Play chords and chords
With "Chord Trigger"> "Single" selected, you can play piano chords and guitar chords with the push of a single piano key. There are various things such as major and minor, blues and jazz ballad chords.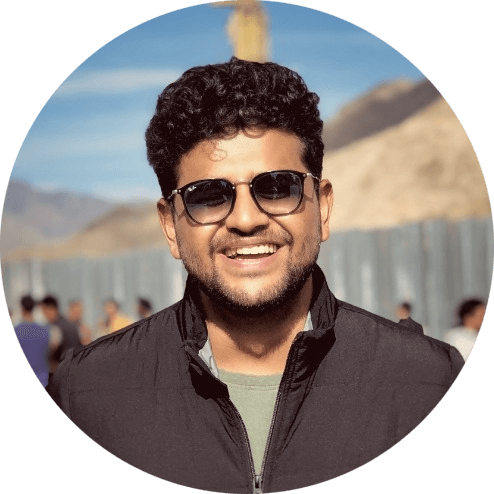 Author Bio:

I am Lalit Sharma – a Digital Marketer from India. I love the write about software reviews and troubleshooting tips.