The role of technology has always been to make life easier for people. Over the years, all industries and fields have adopted the technology and modified it to suit their own uses. It has been done to make work streamlined and convenient. Similarly, medicine has been one of the sectors to adopt software products in order to make automate functions and increase productivity.
For example, chiropractors are using different kinds of chiropractic software products to help them in their operations. Here is a quick look at some of the best software products for chiropractors.
WritePad

This is hugely popular chiropractic software which is more of an integrated document writer. It will write SOAP notes daily and all reports, including Initial, Interim and Final ones. According to research, over 7000 chiropractors are using this narrative report writing software. One of the major selling points of this software is that it is extremely user friendly. It's mostly point and click, thus making the data entry very simple. Again, the software is integrated for usage on laptops and tablets too.
ChiroTouch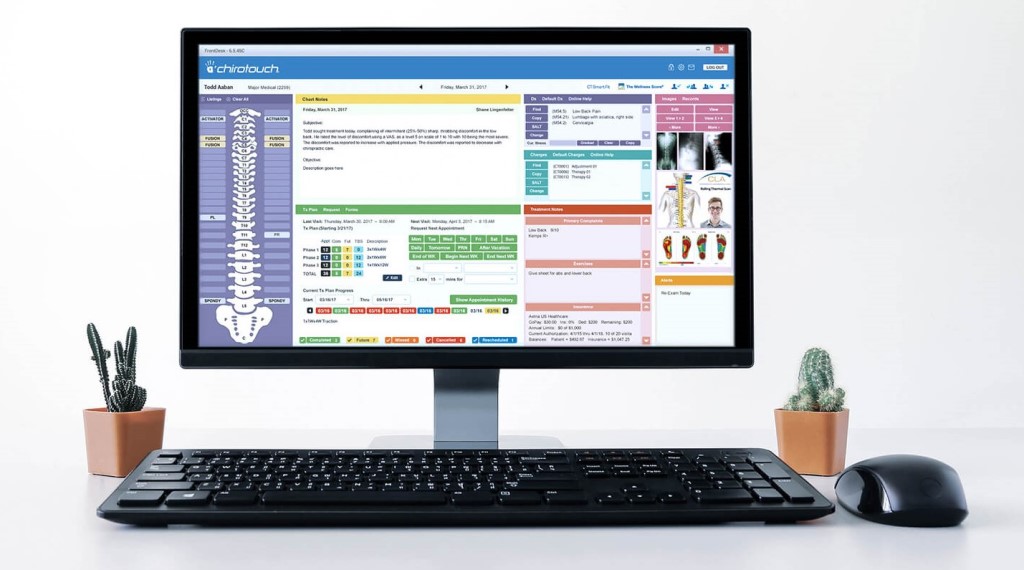 This is one of the most popular software tailor-made for chiropractors who are looking for industry compliant and fully certified software for the entire industry. ChiroTouch uses a combination of advanced EHR systems along with high-quality support services. This software also supports integration for iPads. ChiroTouch helps chiropractic businesses in automating their functions and operations, enhancing the standards and quality of patient care and also increase profits.
The Digital Office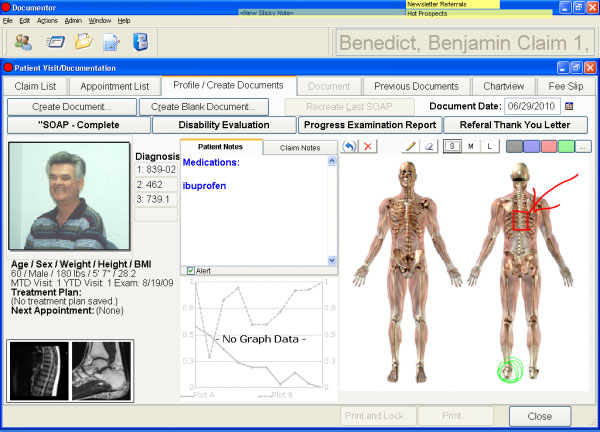 Similar to ChiroTouch, the Digital Office specialises in billing, EHR systems, scheduling as well as practice management. There are three different packages which are integrated in such a fashion that they function as one unit. The three packages are as follows:
The Practice Solution which includes software for billing, practice management and scheduling.
Documentor which includes all the narrative documentation software for writing SOAPs and so on.
The Document Solution which includes storage options for digital x-rays and document storing facilities along with emailing and faxing.
This software is not only suitable for chiropractors, but also for physical therapists, acupuncture and OT/ST too.
PayDC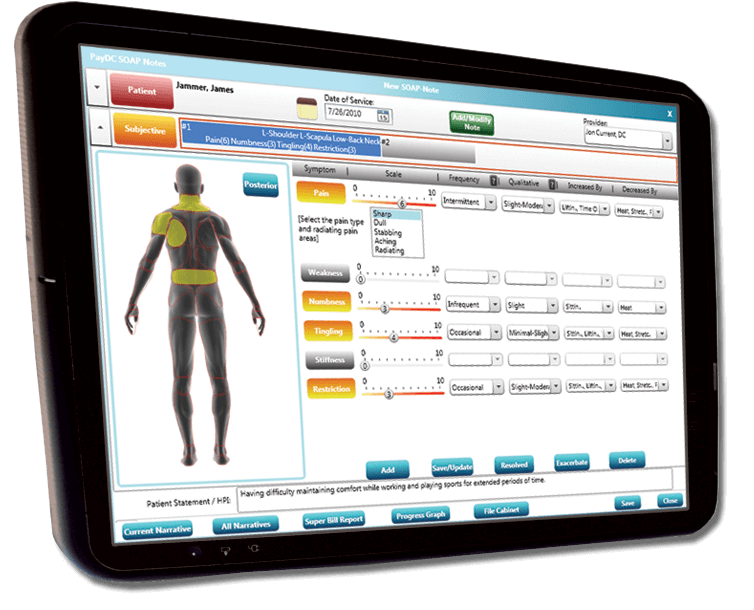 PayDC chiropractic software smoothens out your practice and makes it convenient, standards compliant and to top it all, profitable as well. This software is also affordable, making it accessible. Being EHR certified, PayDC is cloud storage based and comprehensive.
There is SOAP function, to keep the details and the compliance. You can also make the most of collections. There are also billing options so that you can audit easily and give in your claims without making double entries.
EZBIS
EZBIS software is uniquely created for chiropractors only. The main function of this software is practice management. The USP of this product is the fact that it is not only hi-tech, automated, but also easy to use at the same time. It offers options for customization so that chiropractors can choose which features they require to manage and enhance their practice. It offers the following modules:
Billing and Accounting
Scheduling appointments
Electronic Health Records (EHR)
Collection Desk
Self check-in options for patients
EZBIS chiropractic software is certified by the ONC (Office of the National Coordinator for Health Information Technology) so that you can even collect incentives for meaningful use.
Sometimes, running a fully fledged practice all on your own can be very overwhelming. Especially when it comes to medicine, you know you always have to stay on top as the slightest error can lead to big disasters. With the help of some of these dynamic software, your practice will be smooth sailing.
You May Also Like: