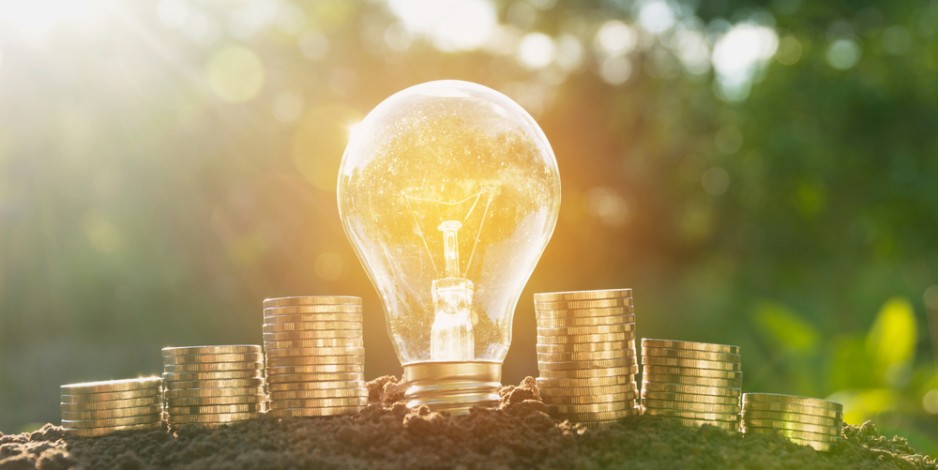 Technology is a boon to the hospitality sector, where the rate of energy consumption, sky-rocketing costs, and wasteful tendencies have outnumbered many other industries.
The relevance of energy saving can be fruitfully borne by the hospitality sector, reaping huge rewards like a low energy bill, a diminishing carbon footprint, and active participation in the sustainability of the environment.
The Split Of The Consumption Of Hotel Energy
A recent survey shows that over 60% of the energy consumed by the hotel industry is invested in temperature regulation. Other factors like bedroom, kitchen, lighting also find a place in the top 10 list.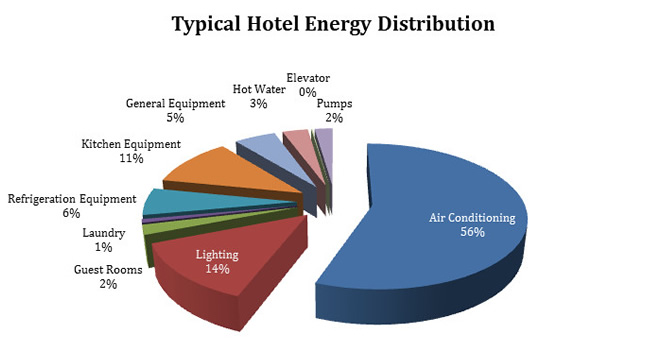 Let us look at the statistical data:
Air Conditioning: 56%
Room heating and hot water: 3%
Lighting, TV, and Music systems: 14%
Kitchen: 11%
Laundry: 4%
Official work: 1%
Ventilation: 1%
Miscellaneous sources: 10%
Keep this breakdown in the back of your mind when setting energy-efficient policies for your hotel.
Choosing An Energy Supplier For The Hospitality Sector
It is imperative to get the best deal while choosing the best energy supplier for the hospitality business at the most reasonable price to curb energy-related expenses.
The following parameters need to be considered before getting into a contract with the best energy-saving contractors:
An automated meter reading device that is efficient in recording real-time consumption and reporting the same to the heads is a necessity that should be installed by the supplier.
Online access to the energy-based account 24/7 should be provided. Oncor reveals details like meter reading, historic consumption of electricity, and keeping a stringent check on invoices.
It should have relevant professional experience working with domestic or international businesses like multi-industrialists, site retailers, MNCs, and service providers.
Power-Saving Functions And Tools Used By Hospitality Businesses
To encourage the concept of sustainability and energy-saving modules within the hospitality enterprise, management would need to practice certain functions like:
Operational Level
The management should include sustainability measures in brand standards and formal agreements and introduce sanctions for not adhering to the suitability norms.
Effective Communication
The team should communicate best practices and relevant measures to sustain the energy consumption within the hotel premises towards employees, owners, investors, and guests.
Educating The Stakeholders
Staff training and raising awareness among guests are substantial. Most people are still receptive to change, so calling attention to the effects of excessive energy use can be a useful strategy for hotels.
Stringent monitoring devices and setting achievable energy-saving targets should be implemented for employees.
Certifications As Rewards
Applying for international and national certification for energy-efficiency helps. External and internal awards can encourage energy-saving attitudes among hospitality giants.
3 Easy Ways For The Hospitality Industry To Save Energy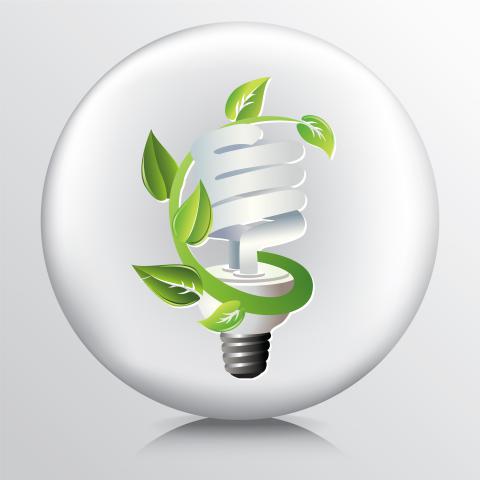 1. Recommissioning Hospitality Energy Consumption Using Eco-Friendly Measures
It is highly recommended to new hoteliers and established hospitality industrialists to modify the technical specifications of the energy consumption tools like insulation, equipment, meters, and much more, like:
Establish Energy Conservation Policies: This is the core pillar for hotel staff and even guests, who will appreciate the efforts of the industry going green.
Smart Utilization Of Daylight: An increased utility of photovoltaic technology can substantially reduce energy consumption from the grid and send excess production back into that grid.
Smart Climate Control: A dedicated HVAC system and smart thermostats curb energy consumption and help the hospitality business cut down on ever-increasing power costs.
Air Source Heat Pumps: These hardware components are based on the principles of vapor compression-refrigeration that absorb heat from one place and send it to another.
Selecting The Best Electricity Plan: Not all can benefit from one plan. It varies depending on the occupancy, area, energy usage, so accordingly, one must only settle for the best plan.
Smart Water Management: Hotels can rely on smart water lines and low-cost water meters to see a better return on investment on water consumption.
Predictive Monitoring: Predictive monitoring enables management to use sensor data to identify wasteful trends and alert maintenance staff, thereby avoiding costly escalation.
2. Avoid Over-Paying Energy Bills
The cost of many functions might vary, which eventually impacts the environment. The cost reduction methodology is paramount, and it should justify the investments needed.
Generally, 5-10% of the operating costs of the hotel industry are contributed to energy expenses, which should be well managed and cut down to enhance financial efficacy, thus alleviating the operating costs.
Some suggested actions are diligently processed by some of the best energy dealers, like MC2, to cut down unwarranted financial costs.
Energy-Efficient Lighting: The hospitality business has managed to slash energy costs by 75% and improve overall productivity by 25% by installing a smart LED lighting system.
Combined Heat And Power (CHP) Appliances: Heat recovered on-site can be used for multi-purposes like laundry, room-heating, and sterilizing equipment, making it efficient for energy-smart hotels.
Automatic Shutdown Sockets: These are simply smart power outlets that use infrared sensors or timers to go into standby mode when the room is unoccupied.
Occupancy Sensors: Installing occupancy sensors can lead to savings of 30-50% on energy costs since they only operate when needed.
3. Smart Ways To Eliminate Energy Wastage
Hoteliers have a myriad of tools and practices at their disposal. Depending on the condition of the premises, these handy tools can easily be implemented to maintain eco-friendliness:
Turning Down Your Thermostat: Turn your heat down to a minimum during the summer months to save energy and make your guests feel comfortable.
Regularly Defrosting Fridges And Freezers: Refrigerators are used continuously. By keeping them free from ice and checking seals to ensure minimum loss of air, hotels can save energy.
Not Operating Heating And Cooling Systems At The Same Time: It is suggested to set the band temperature at 19˚C, a permissible standard.
Installing Appliances With High Energy Ratings: Check the star rating to know whether the appliance is truly energy-efficient to save money in the long term.
Encouraging Staff Participation: Encouraging staff to switch off electrical items and use appliances more efficiently can help the hospitality business reduce its energy use.
Conclusion
Of the many worries that the hospitality sector faces daily, saving energy to cut down on major operational costs is often one of the biggest ones.
Sustainability policies, operating contracts, and monitoring systems should be well implemented in every hotel to reduce energy consumption.
But it is also crucial for your organization's power-saving strategies to have a 100% involvement of all stakeholders to make the hospitality industry sustainable and energy-efficient.
You May Also Like