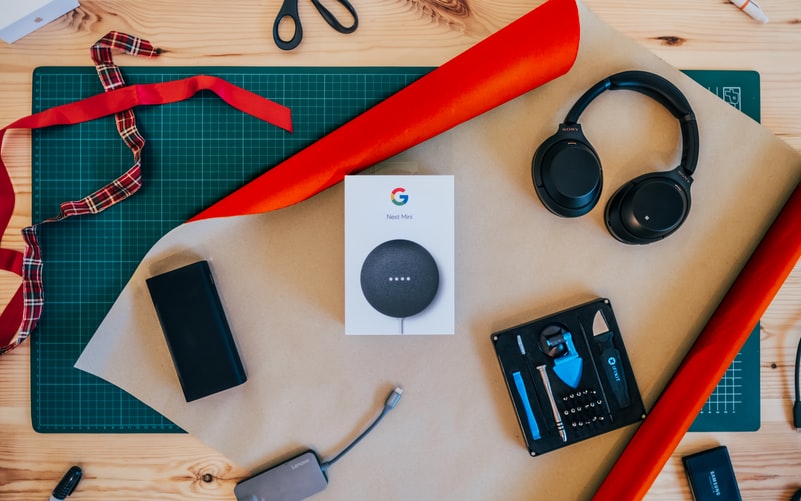 Just a couple of decades ago, having a smart voice assistant in your house would be something unreal and coming from a futuristic novel.
However, today, almost every third American has a voice assistant at home, and the number of digital voice assistants in use worldwide is expected to reach 8 billion by 2024: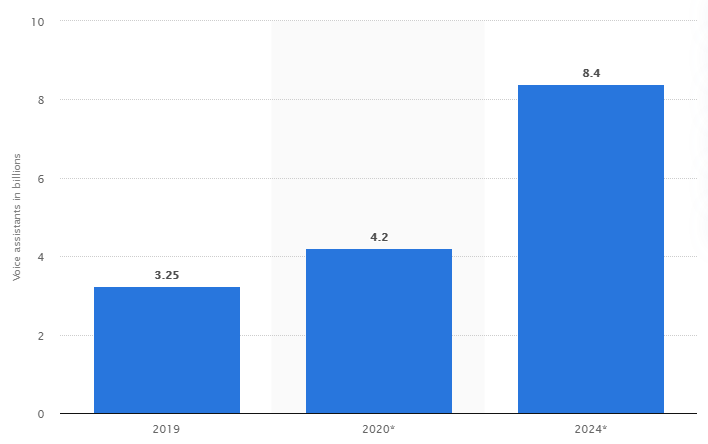 What's even more exciting is that consumers can choose from several voice assistant options today – Alexa, Google, Apple, etc.
But with the abundance of options comes the difficulty of choice. Since voice assistants don't only help you search for the information you need but also run other smart devices at home, how do you choose the best one?
Today, we will attempt to answer this question as we take a look at a few tips to help you find the best voice assistant for your smart devices.
1. Is Voice-Match Technology Available?
This summer, Google announced that it is adding voice-match technology to its smart assistant devices.
Voice-match is AI-powered technology that allows the smart assistant to recognize which member of the household is speaking in order to personalize responses. Basically, your smart assistant will be able to recognize your voice and tailor your interaction to your needs, as every new owner shares with the device a few personal details before using it.
Why is voice-match technology important for operating smart devices?
The assistant records your voice and uses it to safeguard your personal information. Even if you connect several people to your voice assistant, they won't be able to access your private data.
However, it also means that no one outside of your household will be able to connect to your voice assistant and operate other smart devices through it because it only recognizes the voices of a few designated people.
So, look for a voice assistant device that has a voice-match feature, such as Amazon Alexa, Google Assistant, and Apple's Siri. However, keep in mind that this is a rather new feature, and the technology for it is still under development.
2. How Many Languages Does the Device Support?
Naturally, all voice assistants speak English. But what if you are not a native speaker or just learning English and cannot express yourself as well as you would want?
If you don't speak English at home but still want to have a voice assistant to operate all your smart home devices, you need to choose one that supports multiple language options.
Popular voice assistant devices usually support several most-spoken languages:
Google Assistant – 13 languages (plus 6 English, 2 French, 3 Spanish, and 2 German dialects)
Amazon Alexa – 8 languages (plus 5 English, 2 French, and 3 Spanish dialects)
Apple HomePod – 21 languages (also supports a variety of Chinese, Dutch, German, Italian, Spanish, English, and French dialects)
If a voice assistant speaks your language and even knows your dialect, it would be easier for you to operate all your smart devices through it and avoid malfunctions.
However, even if a voice assistant speaks multiple languages, it doesn't mean it speaks them well. So, make sure you test the device before buying it by giving it a few commands.
3. How Many IoT Devices is the Voice Assistant Compatible With?
The last and the most important point you need to consider when choosing the best voice assistant is the number of IoT devices it can support. This number reflects how many brands and their devices one smart assistant is compatible with.
Let's take a look at the number of smart devices supported by the three most popular voice assistant manufacturers on the market:
Amazon Alexa – 60,000
Google Assistant – 30,000
Apple HomePod – 397
However, even though Alexa is compatible with the majority of IoT and smart home devices, it doesn't mean that this smart assistant is the best option for you.
Before making your final purchase decision, browse through the list of devices compatible with a smart assistant of your liking, and if your smart devices are on the list, you can go even with Apple HomePod that supports only a few IoT devices on the market.
Over to You
Choosing a voice assistant for your smart devices is very exciting, but it also requires a lot of prior research.
A smart assistant should have a good security system, and if it has a voice-match feature, it will help protect all your private data from intruders.
Moreover, your home voice assistant should support the language you speak to make sure that all your commands are processed properly. And, make sure you check the number of IoT devices supported by a smart assistant and whether your smart devices are on that list as well to avoid wasting your money.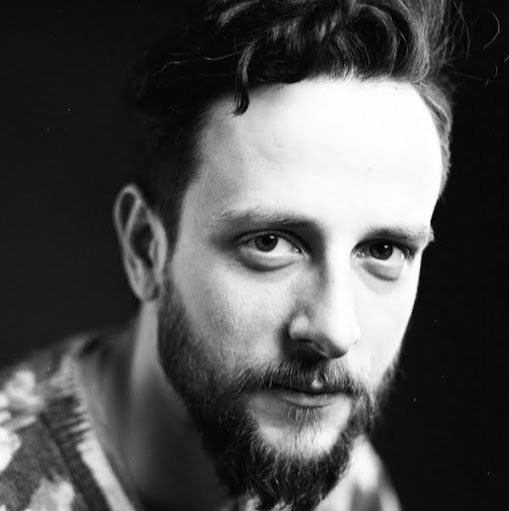 Author Bio: Ryan is a passionate blogger and writer who likes sharing his thoughts. Now he works as a content editor and internet researcher, you can check his website. He likes to travel and explore new countries.
---
You May Also Like: