When the COVID-19 outbreak hit, the world changed overnight. For many, the priority was to take care of loved ones, as the virus has been particularly devastating on the elderly and those with pre-existing health conditions. Many businesses have also gone under, or have seen significant drops in business since the pandemic hit.
This is because virtually every government in the world has issued strict social distancing policies. Many businesses, especially smaller ones, have struggled to stay afloat as most of their customers have been ordered to stay home until a vaccine for the virus is found.
If you are a business owner, then your business is likely a huge part of your life. You probably have many employees who rely on your business to pay their bills, and your customers also depend on you for your products and services.
As such, you may be looking into ways to manage your business during the COVID-19 outbreak while keeping your workers, customers, and other prized assets safe during these tumultuous times. Here, we will look into ways that you can protect your business during the pandemic.
Access Control Systems for Hands-Free Access
Since the outbreak began, the security challenges that companies have faced have never been as challenging as they are today. Fortunately, there are solutions on the market that will allow you to continue operating your business while also keeping your workers, customers, and business assets safe.
For instance, you can opt for access control systems that allow for hands-free access. Instead of using card readers or touch keypads to open doors, you can use a security app on your smartphone. Not only will this keep your employees safe, as the risk of hand-to-hand transmission of the virus will be reduced, but you will also make things safer all around once business resumes as normal.
Another option you may want to consider is investing in an automatic door lock instead, as doing so will allow for total access that is completely hands-free.
Tips to Protect Your Business from Theft and Vandalism
The racial tensions that recently erupted due to police brutality in the United States have demonstrated the devastating effects that rioting can have on both small and large businesses. Not only that, but Canada has also seen its fair share of vandalism and theft in recent times.
Thus, you may want to not only brace for the fiduciary impact that the virus will have on your livelihood but also other risks that may not be so readily apparent during these precarious times.
Studies have found that vandalism and theft are often crimes of opportunity, so many criminals will be incentivized to loot and destroy businesses during the outbreak. This is because there are fewer people in public, and police, fire, and medical departments are facing great shortages due to illness and lack of supplies.
Here are a few tips that you can follow to help protect your business during the outbreak. For example, you should use deadbolt locks on all of your doors, and you can also install metal roll-shutters as a deterrent for would-be criminals.
You should also leave your lights on, as it will be harder for thieves to skulk around without being seen, and you may want to look into motion sensor activated lighting too. Make sure that any video monitoring systems cover all the entry angles and that the equipment is properly protected against the elements.
For those with video monitoring on their property already: Don't forget to manage your recordings, use the proper lighting to maximize visibility, and adhere to all local privacy laws to avoid legal ramifications.
Alarm Monitoring Systems Help Mitigate Theft and Vandalism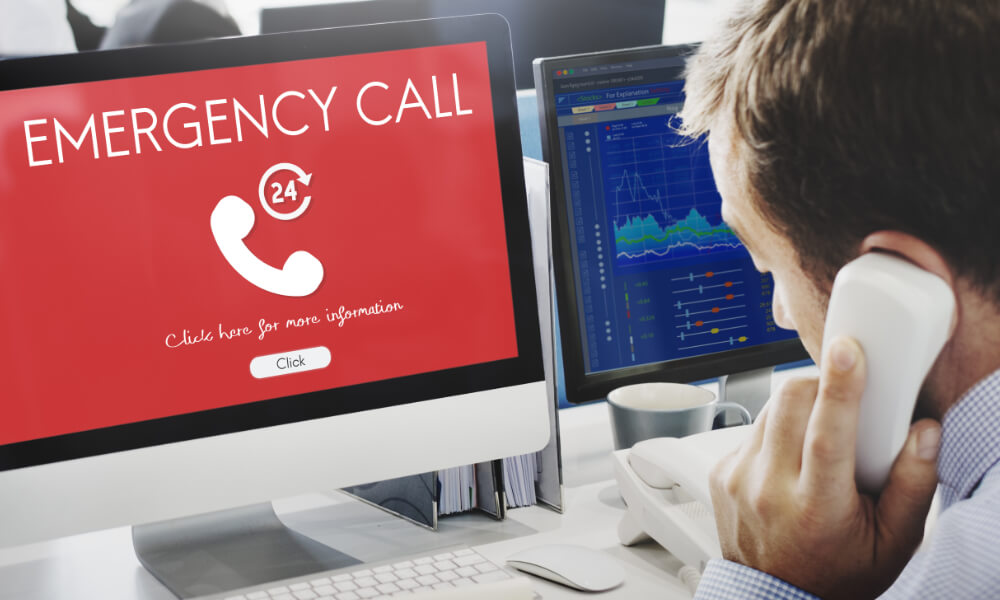 Alarm monitoring systems will not only deter vandals and thieves from destroying your property. They will also ensure that the authorities will be dispatched in record time should a crime take place on the premises.
However, there is a myriad of alarm monitoring systems to choose from, so the one you choose will depend on your budget and the size and logistical design of your business.
For instance, level 1 security will monitor all accessible openings in and around your business. Level 2 will cover all accessible openings and also monitor all inaccessible and moveable openings.
Level 3 will include coverage of ceilings, floors, and shared walls as well. Level 4 security will provide comprehensive monitoring of every ceiling, wall, floor, and opening in and around the compound.
API Alarm
While our nation is facing one of its greatest challenges, we will get through this crisis together. If you require alarm monitoring in Toronto to keep your business safe during these pressing times, we can help.
To learn more about how to keep your business safe during COVID-19, call API Alarm at 1-800-897-1039 or contact us here.
You May Also Like: