The demand for IT certifications is increasing owing to the shortage of a strong pool of experienced professionals. The adoption and proper use of information technology require professionals with high skills, beyond the bookish knowledge. CompTIA provides vendor-neutral training programs to the IT professionals to boost their careers, and in return, the industry gets expert professionals.
CompTIA IT Fundamentals+ (ITF+)
CompTIA's IT Fundamentals+ certification has been crafted for individuals who are very keen on initiating an IT career or individuals who wish to alter their career paths. The examination is for validating your foundational base and knowledge in IT. This certification exam would be covering networks and infrastructure along with IT terminology & concepts, applications, and even software, database fundamentals, security, and software development.
CompTIA Security+
CompTIA's Security+ is a crucial IT skill for all strategic technology roles hence; it is a wise idea to obtain your Security+ certification from this prestigious company at the entry-level. It is great for networking experts, security administrators, and even system specialists, security specialists, junior IT auditors, security engineers, and security consultants. The examination would be covering attacks, threats, and even vulnerabilities, architecture, design, and risk management, cryptology, technology & tools, access management, and PKI or Public Key Infrastructure. Once you complete the program successfully it will be proof enough for your employers that you have the right skills, qualifications, and training for installing and configuring systems for keeping networks, applications, and even devices safe and secure as per standard compliance laws.
CompTIA Network+ Certification
CompTIA's Network+ is also a well-recognized entry-level certification that is more focused on engineering than support. It is targeted towards junior network admins, field technicians, system administrators and IT/IS consultants. IT infrastructure, tools, security, operational procedures, core networking concepts, and troubleshooting issues with each of these are the main focus of this certification. A Network+ certificate holder is expected to have knowledge and experience with configuration, management, maintenance, and troubleshooting of network devices and infrastructure. Engineers looking to work in networking should certainly consider this certification as it is a great way to pick up the expertise as well as recognition that would set them apart from other entry-level candidates.
CompTIA A+ Certification
CompTIA's A+ certification was designed to be taken up by field service technicians, helpdesk support, tech support specialists, and desktop support analysts. It is an industry-approved entry-level certification and is considered a great first certification for someone interested in landing a job in this field. Holding this certification means your ability to detect and solve problems related to security; networking, operating systems, and mobile devices have been verified and found to be adequate. Nine major IT skills are the focus of the A+, and these include networking, hardware, the Windows OS, troubleshooting, OS-adjacent technologies, operations and security, and mobile devices.
The CompTIA A+ certification is an ideal one for IT operational roles. If you seek to work in a support and service center, this certification is the preferred choice. Computer technicians will learn beyond the basics by employing such a course. Entry-level technicians can learn troubleshooting, preventive maintenance, installation, and networking during the CompTIA A+ course tenure. Online training is available for such exams, coupled with the study and training guides from several third party administrators, making the training easy to understand and faster to grasp. In addition to that, ethical subjects, including professionalism, are a part of the course, where one gets a wholesome knowledge about the topic.
Benefits of CompTIA Certifications
CompTIA certifications, including A+, Network+, Security+, offer a successful career path, and you can select any one of them concerning your current job and interest levels. These certifications possess recognition throughout the world, owing to building capable and competent IT professionals. All three certifications are well respected and comprise of accreditation by the American National Standards Institute. In CompTIA A+ certification, one needs to pass two exams to attain the certificate, the necessary test, and the practical application test.
CompTIA A+ Essentials
This exam revolves around the testing of the IT professional's expertise in the computer technology world. The exam will have the fundamental concepts of computer technology and other subjects such as security, networking, and professionalism. Moreover, communication skills are also an important aspect, and proper focus on this area is crucial. The syllabus includes in-depth data, which is why a keen eye is necessary. For instance, in operating systems subject, topics are the history, development, roadmap of operating systems, configuration files, and memory management.
CompTIA A+ Practical Application
As the name suggests, this test assesses everything from the previous exam in deeper contexts, including practical application and scenario planning. The experience-oriented scenarios aid the experts to understand the analytic ability of the learner. The trainees should use their troubleshooting experience and acquired tools to solve the problem amicably in such methods.
Several third-party agencies and educational providers offer practical assistance and guidelines to crack the exam. It covers all scenarios and problems on the test, such as memory, portable computers, multimedia devices, input equipment, and primary input and output systems, among others. It will also include problems regarding installing and repairing several hardware devices such as power supplies, hard drives, models, and printers. Churning and brainstorming the analytical issues is a crucial criterion for such exams.
The certification and tests' focus is not the theoretical part, but the students should show a practical capability. The study guide constitutes in-depth topics, and thorough preparation can ensure you the certificate.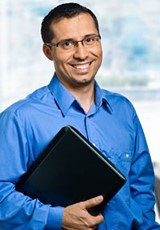 Author's Bio:

Walter Moore is a notable management consultant and digital marketing expert. He is an experienced digital marketer who describes the benefits of A+, Network+, and Security+ certifications for your career.
---
You May Also Like: