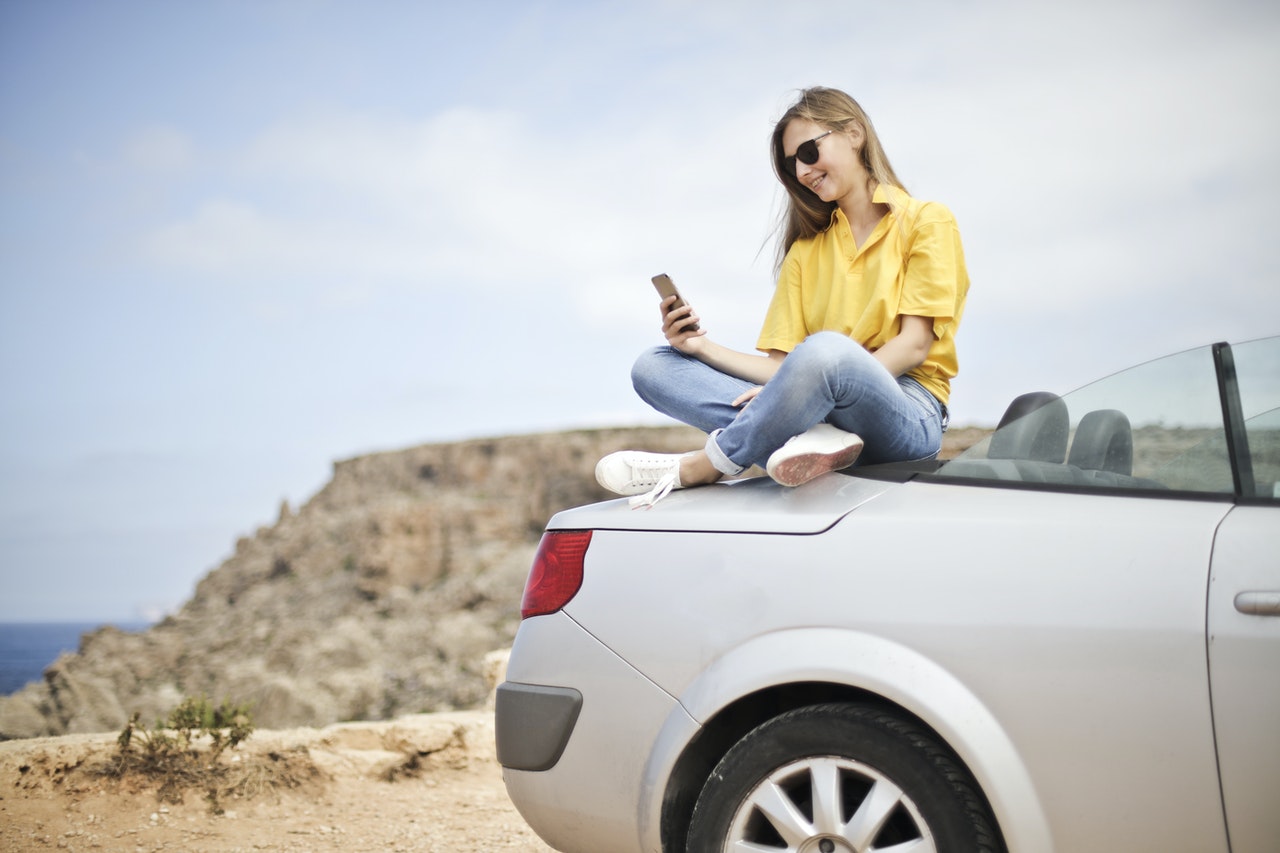 There are many safety aspects to consider whilst travelling to ensure you are fully protected in the case of an incident. Whether you are travelling for work commitments or a family holiday trip, mobile phones are one of the most essential items you'll need with you. Therefore it is key that you're prepared with a quality mobile phone insurance solution before setting off to make sure your whole experience goes smoothly.
In this article we will be discussing the importance of mobile phone insurance whilst travelling and how it can support you whilst you're away from home.
Extra Security
For a lot of us, our mobiles make travelling much more convenient; from allowing us to stay in touch with family and friends, keep up to date with banking and payments, and access map directions for road journeys. So it is always good to be prepared if the worst should happen. By getting mobile phone insurance, your phone is covered if it gets lost, damaged or stolen, giving you that extra level of security and peace of mind.
Protected Against Theft
The majority of mobile phones nowadays hold higher value and are a fashionable piece of equipment. So if you're visiting a new place abroad, there is a much greater risk of it being stolen. Especially if you're travelling to foreign cities with higher crime rates. For example, the Foreign Office advise keeping an eye on your belongings if you're in Thailand, so there's clearly places to be more aware of.
Thankfully, with mobile insurance you can rest assured that your gadget is in safe hands no matter where you are in the world. This means, any damage or loss resulting from your mobile phone being stolen which you have proven, will be taken care of. Including help with paying the cost of a replacement phone or any excess amount for repairs if it's out of action.
A phone insurance policy will also give you the option of fraudulent activity cover which helps you avoid any unnecessary repayment of costs incurred through unauthorised calls or contactless payments.
Read The Small Print
Even though it is often presumed that travel insurance covers all of your personal items, It's still particularly important to get mobile insurance cover when going abroad, as some travel insurance might become invalid once you leave the country or are only limited to a single gadget. You'll also need to check where your cover extends to and what you're entitled to, as not every insurance provider offers worldwide coverage.
In addition, travel insurance which does offer mobile phone coverage tends to have capped pay-out limits should you make a claim and it is likely to have exclusions for when they will cover mobile phones. Accessories cover is also important – protecting items such as earphones, cases and chargers – which standard insurance companies don't always offer.
Luckily, specific insurance policies are designed to keep your gadget protected at all times, so there is one less thing to worry about while you're on your trip!
Cost Saving
For many of us, mobile phones are our safety nets when travelling so it is crucial to make sure they are well looked after while on your break. Fortunately, with mobile insurance you'll have the freedom to enjoy your holiday without the financial pressure of replacing or repairing them when you arrive home.
You also have the flexibility to choose a policy that fits your needs and offers enough cover for the time you are travelling. For example, if you only plan short trips over the year, you could get a cheaper policy by selecting the option with fewer days abroad or spread the cost over annual trip insurance. If you'd like to extend your holiday, you'll also have the option to upgrade your mobile protection.
Phone Insurance vs Travel Insurance
A standalone phone policy is on hand to provide protection against a wider range of options, including accidental damage, theft, loss and liquid damage. Whereas with travel insurance, you might be expected to buy additional cover for your gadget items, as well as increased claim expenses or heavier excess fees than a standard mobile phone policy.
Depending on the type of travel insurance you have, your cover may be limited with the phone manufacturers included or restricted to a certain number of items. By opting for a separate phone policy, you'll have the reassurance that all your gadgets are protected wherever your destination may be.
Is your mobile phone covered?
Taking out appropriate mobile phone insurance for travelling offers many advantages, from saving you money to giving you that extra protection. So you can make the most of your holiday, knowing that your item is safe.
So if you're planning a trip abroad in the next few months, or simply want to ensure that your phone has the best protection possible, be sure to check out what insurance companies are offering – because you never know when you might need it!
You May Also Like: