Almost everyone in the world loves traveling. But sometimes our wanderlust come at a price that most of us can't quite afford. Budgeting be a stressful hassle and even then, you still often exceed your budget. That can be a rude shock when you arrive home from your vacation to find – whoops! – you went way over budget. But with a couple of apps, you can easily save money and visit places at the same time.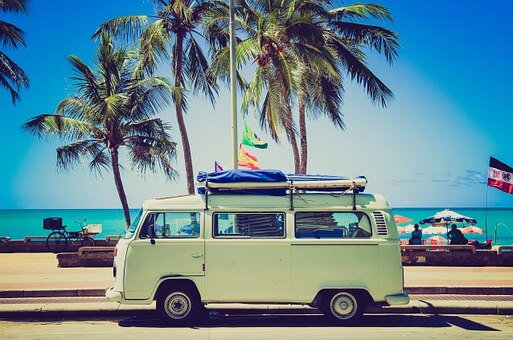 1. Build a Travel Budget
First things first: if you want to save money, you need to set a budget. Calculating your travel budget includes everything from the cost of plane tickets and hotel rooms to your daily food expenses and more! This is where apps can really come in handy. Budgeting apps come with many tools like monthly budget calculators and easy-to-understand templates or worksheets. There are thousands of budgeting apps out there, and all are as unique as you are. Choose the one for you and plan your travel budget before you ever start booking flights.
2. Invest in an All-in-One Travel Planning App
While free apps are always more appealing than paid apps, sometimes it's worthwhile to invest a couple dollars in an app that will really save you time and money in the long term. Apps like TripIt are great for frequent travelers, because it lets you manage all of your upcoming trips in one place. You can book individual tickets or you can browse great deals and packages that will save you tons of money. This is a great second step for trip planning (after budgeting), because it helps you keep all of your travel plans in one place.
3. Save Money the More You Travel with Loyalty Apps
If you're a chronic traveler, here's an investment that will always come in handy: download booking apps with loyalty programs. Usually you only have to sign up to receive tons of fantastic discounts on hotels, flights, and other travel expenses. And if you travel enough, you'll find yourself racking up free bonuses and rewards quickly. One thing is sure – loyalty rewards programs can make your money go farther.
4. Rent a Car for Less with Europcar
Europcar is a famously cheap international car rental service. Europcar operates in 150 countries worldwide, but specializes in the UK and Europe – which is perfect if you happen to be traveling from Berlin to Madrid. With the app, you can browse special offers – some so low you'll be shocked! – make a reservation, manage your rentals, and even contact roadside assistance. Since car rentals are one of the most expensive parts of travel, car rental apps are a must-have.
As the final tip, I'll share the list of car apps I found when searching for car rental apps. It was quite helpful to me so you might find some apps that suit you better than the one I recommended.
The Best 10 Car Rental Apps Listed by AppGrooves
5. Save on Accommodation with Booking.com
Booking.com is a popular website for booking all your travel needs, but did you know there's actually a highly-rated app alternative? Book in confidence with a hotel and accommodation booking site that gives you access to tons of great deals you won't find anywhere else! You can save money on more than one million properties around the globe with reservations you can access at the tap of a button. No matter where you're travelling, easily compare the prices of tons of great rooms and properties worldwide so you get the best savings. You can also invest in timeshare travel. It will help when booking hotel rooms and offer money-saving. After travelling and you don't want to keep up with your timeshare, you can cancel it using a timeshare cancellation letter.
Hopefully, by combining smart loyalty programs, cost-effective hotel searches and super-cheap car rentals, you'll soon see more cash staying in your bank account.
Last but not least, let me say I think these apps can mean only one thing to travel enthusiasts: more opportunities to travel in the future! The best part is that this process is totally repeatable for every vacation. When you're saving money and keeping your travels under budget, you'll soon understand why so many people love to travel often.
You'll also like: