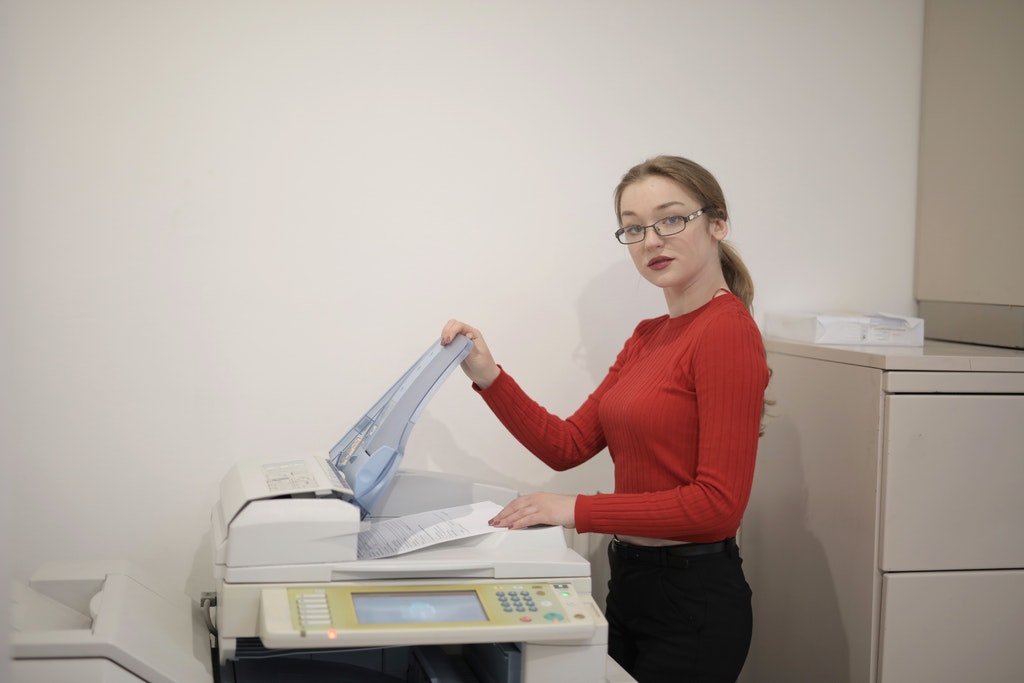 Getting the right kind of printer and having the best printing setup in an office environment are two different things. The printing needs of each company are different. Depending on your business type your choice might vary from small multifunctional printers to wide format printers. For instance, having a multifunctional printer for small businesses is a great option for those who own a small space as by using one piece of equipment you will replace it with a copier, scanner and fax machine. On the contrary, if you have an advertising business it is a necessity to have large format printers and offer your customers high-quality billboards and posters. However, which printer you are going to use is important to keep your eye on the setup as that is the crucial step for getting desirable results. Most businesses focus on getting the best in the class printer for their every printing needs, but they forget about having an efficient printing setup. A good printing setup can go a long way in saving time, money, and overall resources and offering enhanced productivity within the workplace. Here are some of the things to consider when setting up a printing solution for a business.
1. Abundance of paper in the paper tray
It is advisable to have an extra paper bundle right next to the printer or within the printer storage space. It will minimize the number of visits to the inventory or stationary area and help boost productivity and save time at the same time. Not having enough paper or merely losing on the paper when printing urgent documents can add to the employees' frustration.
2. Frequent paper jams
Frequent paper jams plague a poor printing setup. It results either due to low-quality cheap paper bundles or having poor quality printer internals. The certified technicians should always resolve printer issues, mostly of mechanical nature. Never replace your printing accessories and internal parts with cheap alternatives as it leads to frequent paper jams. Paper jams are notorious for getting people on their edge by lasting from anywhere between a few minutes to a few days on a stretch.
3. Go with regular maintenance
It doesn't matter whether your printing setup is working fine or not; get it checked each month. It will sound a bit excessive when you think about cutting costs, but regular maintenance will help you find issues in advance. You would be aware of problems which might emerge later on due to some internal deterioration. Furthermore, your employees will also get to know the best to use the printer through a certified technician. Indeed, in the long run, you will be saving yourself from additional overhead costs, which is nothing compared to the little sum you pay for regular maintenance. You can also choose to purchase from low price printing supplies company like Supply Link USA.
4. Check and replace empty cartridges frequently
Modern printers offer timely reminders to the users to change the printer cartridges before it runs out. Printers keep an eye on the user's usage performance and carefully predict when the printer cartridge is likely to get empty. This reminder will ensure that the empty cartridges don't hamper your office productivity. You can also make a habit of checking the printer cartridge levels each day to replace or refill it in time. It is advisable to avoid low-cost cartridges as it can undermine the overall efficiency of your printer. In any case, if you have spare inks and toners, you can sell them to Sell Toner and earn cash online.
5. Printing speed and quality
Your printing setup should perfectly handle the volume of paper needed to print every day. Your Wi-Fi printing setup should be placed on all the computers flawlessly. There could be a queue issue if more than one printing activity is initiated in a single go. But it shouldn't hamper your productivity at all. Secondly, the quality of the print should be of top-notch level to ensure better legibility. Poor quality printing not just looks bad but also gives out a bad impression for your firm. Therefore focus on getting a good printing output from your printing setup.
Now you understand the factors that influence your office printing activities and take the right steps from the beginning to address it.
You May Also Like: