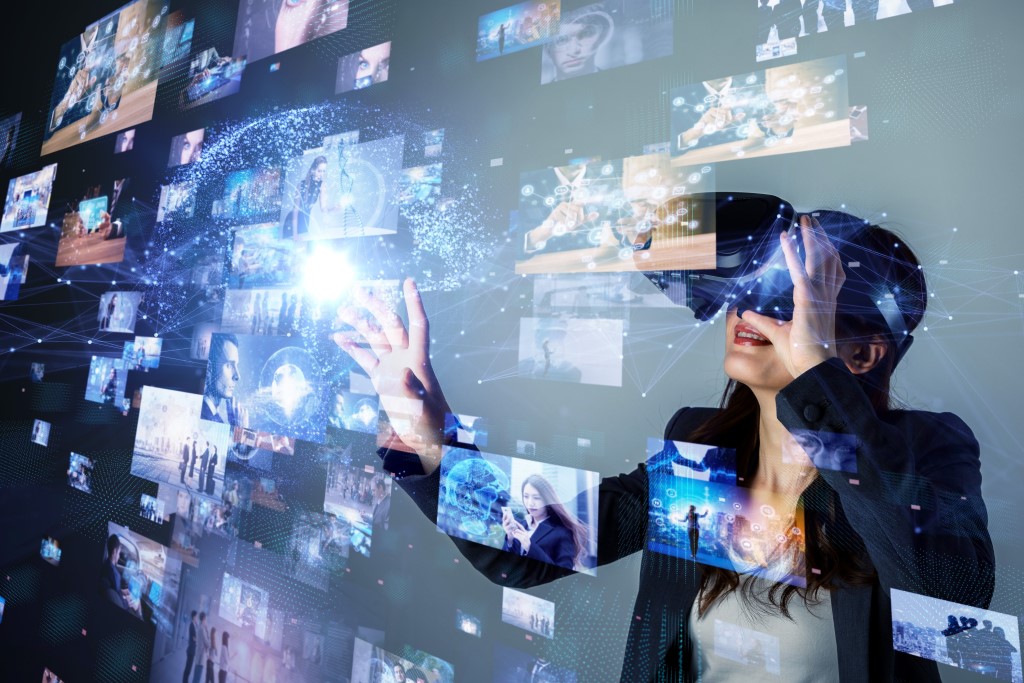 Virtual reality is moving quickly from enthusiast novelty to mainstream entertainment, with capable headsets becoming more and more commonplace. The days of quality virtual reality having a huge entry fee are quickly passing, and as developers become more and more comfortable with the tech and its advancements, the experiences we're getting for it are becoming closer to what people expect from the hardware.
It has a ton of potential, that much is true. You might have been lucky enough to try a friend's headset, and come away amazed at the good time you've had with it. There's already a glut of impressive experiences available through VR, and these aren't just limited to gaming – as the medium expands, everyone is finding a use for this immersive new technology. It's been used in care homes, to offer comfort to patients with dementia. It's helped people stay connected as the world closed its doors throughout 2020 as a result of the COVID global pandemic. Despite all that, there's still plenty of people who have yet to take the plunge – but 2021 may well be the beginning of VR's presence as a household gadget as common as a television or laptop.
It is an exciting time to get into VR. It's finally finding its feet, and is more accessible to the average user than ever. Here's six reasons why you should get into this innovative technology this year.
Accessibility
With the release of the Oculus Quest 2 last year, it's easier than ever to get yourself a decent VR headset – as long as you can find the stock, that is. The Quest 2 can be played wire-free as an all in one experience or linked to a compatible gaming PC for a power boost. This makes it a great introduction to virtual reality, and a spectacularly tempting option for people who want to dip their toes in it without shelling out for a beefy PC.
Innovations
The VR field is rife with technology and software that is always pushing forward, finding new ways to utilise the headsets, delivering intense, immersive experiences and digital socialising like nothing else. VRChat is a wild wasteland of bizarre user-created avatars and digital worlds, but it brings people together in an admittedly strange way. Developers are constantly finding new ways to push the envelope, new ways to explore the hardware's full potential. We've barely scratched that particular surface, but the VR industry is one to watch with intent interest.
Exciting new uses
A variety of industries across the globe are pouring investment into VR tech – one surprising area is the wide realm of online casinos, which are creating digital alternatives to brick and mortar venues.
Immersion
With the release of Oculus Quest 2, an all in one headset that allows you to play without being wired up to a computer, immersion is taking huge leaps forward. Standalone headsets aren't anything new, but they've historically been powered by mobile phones or hardware add-ons. The former is clever but underwhelming, and the latter isn't exactly accessible for everybody out of the box.
Alongside removing the "tethered" nature of VR, there's improvements and changes to tracking, slowly cleaning up all of the rough edges that damage the immersion factor.
So much more than gaming
VR isn't just for games – you can use it to enrich your enjoyment of music, films, Netflix – thanks to the headset's tech it's possible to watch a movie on a cinema sized screen while you're lying in the comfort of your own bed. It's also seeing some therapeutic use, bringing comfort to dementia patients by immersing them in familiar environments.
Triple A VR gaming on the rise
While gaming on VR has definitely encouraged a lot of innovation, and brought to life concepts that wouldn't have succeeded without it, it doesn't have a ton of "star power" compared to consoles. That's steadily changing though – Valve's Half-Life: Alyx is a phenomenal experience. It's laying the groundwork for more big studios to put money and effort into realising blockbuster VR games that go beyond brief "snapshot" style experiences. If you haven't tried out Virtual Reality (VR) for yourself, now is the time!
You may also like to read: