If there is one thing that the current pandemic has taught businesses worldwide, it is the need for having a digital presence for their brand. Creating a website or an online store has become easy today, thanks to the many CMS platforms that are available; the top being WordPress. Once you choose the right platform to build your website, you need to select the best web hosting for your site. However, selecting a web hosting can be a challenge as there are numerous options available. Thus, here are a few web hosting warning signs that you need to look for if you are purchasing new hosting or want to shift from one hosting provider to another.
Uptime: All reliable web hosting providers offer an uptime guarantee of 99.9%. Anything less than this will affect your site's performance and impact your site's credibility and ranking. Thus, check the uptime offered by the web hosting provider and read customer reviews to make an informed choice.
Security Features: With more businesses joining the online bandwagon, there has also been a rise in cyber-threats. If the web hosting company doesn't offer the latest security features such as DDoS protection, antivirus and anti-malware software, spam filters, and firewall protection, then it is best to look for other options.
Customer Support: Without quality support, you would have a hard time dealing with any unexpected glitches on your site, which could affect your revenue. Most web hosting companies claim to offer uninterrupted 24/7 support. However, some may not live up to this claim. Hence, here too, customer reviews can help you. So, read them before you sign up with a hosting service provider.
Like these, there are other web hosting warning signs that you need to watch out for which are listed down in the below infographic. Check it out!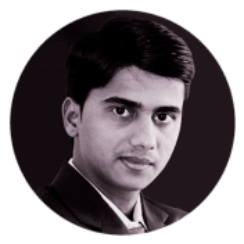 Author Bio: Sudhir Bhushan is a Tech & Social enthusiast. He is also a Web Entrepreneur by Profession and loves to write about the latest trends in Social Media & SEO.
---
You'll also like to read: