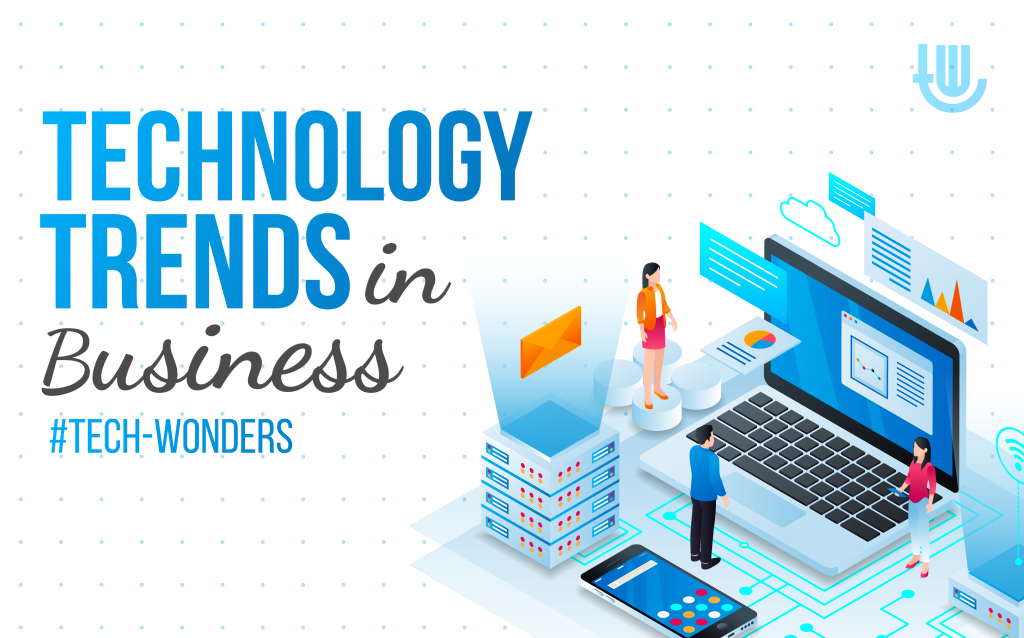 Business pioneers innovation. It evolves with changing times and overcomes new challenges. But how, in a year so turbulent, has business rode the tide and stayed afloat? The answer: trending technology.
Technology is shaping our future. By operating on the cutting edge of modern capabilities, unsurprisingly many business operations have risen to the occasion, finding new ways to navigate a post-pandemic world. In this article, we explore three technology trends we've seen over the last 12 months:
VPNs and online security: for safe remote working.
Integrated navigation systems: for transport efficiency.
Telehealth: for social distanced medical advice.
Digital flexibility, sustainable development, and remote work are all continuous business requirements over the last 12 months. Read on as we observe how these three technology trends are influencing (and improving) industry right now.
Telehealth: for social distanced medical advice
Over the last 12 months, all industries have worked tirelessly to limit contact with COVID-19, but perhaps none more so than the healthcare profession itself. From patients to staff, many public and private medical practices seek to limit personal contact at work using telehealth — a form of communication/assistive technology that enables doctor-patient contact through video chats, AI diagnostics, and contactless medication delivery.
Before the pandemic, telehealth — alongside subsections like telecare and telemedicine — was used as a vehicle to support individual patients who wanted to remain independent at home. In this post-pandemic world, however, telehealth use has surged by over 50% after being adapted to promote the safety of patients, carers, pharmacists, nurses, and doctors.
Telehealth continues to play a vital role in limiting the risk of transmission throughout this pandemic. It prevents direct physical contact, provides uninterrupted community care, and has the potential to avoid infection in at-risk individuals.
VPNs and online security: for safe remote working
Throughout the pandemic portable and user-friendly technology has been used to improve individual workplace safety in the era of remote working. As the world, across a series of lockdowns, learned to blend their personal and professional lives under one roof, many business leaders worried about the potential security issues such a collective migration could bring about.
Transitioning to the cloud has its advantages, for instance, you can effortlessly collaborate from remote locations, keep track of important files, and even automate simple (easy to forget) security steps like password management. But that's not to say there aren't weaknesses in this digital armour. After all, working predominantly online comes with a risk:
Lack of digital hygiene amongst staff
Vulnerability to phishing scams
Network and computer sharing
Many operations, however, have adapted to our work from home reality, seeking innovative assistance to make WFH feasible (and secure) over the long term. The result: virtual private networks.
Virtual private networks (or VPNs) encrypt sensitive information and protect user anonymity in a digital space. It routes your data through an encrypted tunnel, disguising your IP address, hides your location, and secures against cybercrime. This is particularly useful for protecting virtual workforces, which is a staple of business over the last 12 months.
Integrated navigation systems: for transport efficiency
When it comes to the transport industry, data is everything. It helps support safety and efficiency in an operation where visibility and transparency are traditionally poor thanks to the mobile nature these companies work.
The impact of navigation systems for transport is not a new idea, but recent developments in the delivery sector are streamlining fulfilment models down to the very finest of details. Take on-road integrated optimisation navigation for example — this route navigation AI, otherwise known as ORION, is used by leading delivery service UPS to inform its drivers on the most efficient routes to take.
A quirk of the system is that it advises UPS drivers to never make a turn into oncoming traffic as it wastes too much time, but how it comes to this conclusion is what's important. ORION identifies optimum routes by tracking historical delivery data, live navigation updates, and personal driver behaviour.
But as of 2020, UPSNav has been added to upgrade the ORION platform with dynamic optimisation. This means the tool is capable of recalculating individual package routes depending on fluctuating traffic conditions at the given moment. With this, pickup commitments and delivery orders are constantly changing in the name of efficiency.
The past year has overseen rapid changes in technology and business innovation, perhaps accelerating permanent shifts in social and economic models that were underway before the pandemic. Be it telehealth stepping up and continuing quality medical care, VPNs boosting online security when working from home, or integrated navigation systems creating a more efficiently (and green) future for the transport industry — this is how technology has been trending in business over the last 12 months.
You may also like to read: