A solar inverter battery is essentially a device that stores the energy generated by your solar power system. Solar panels absorb solar energy and convert it into electricity that powers our electrical appliances. If you have a solar inverter and battery, excess energy gets stored and supplied later when the panels are not producing enough electricity. This could be at nighttime or on a relatively cloudy day.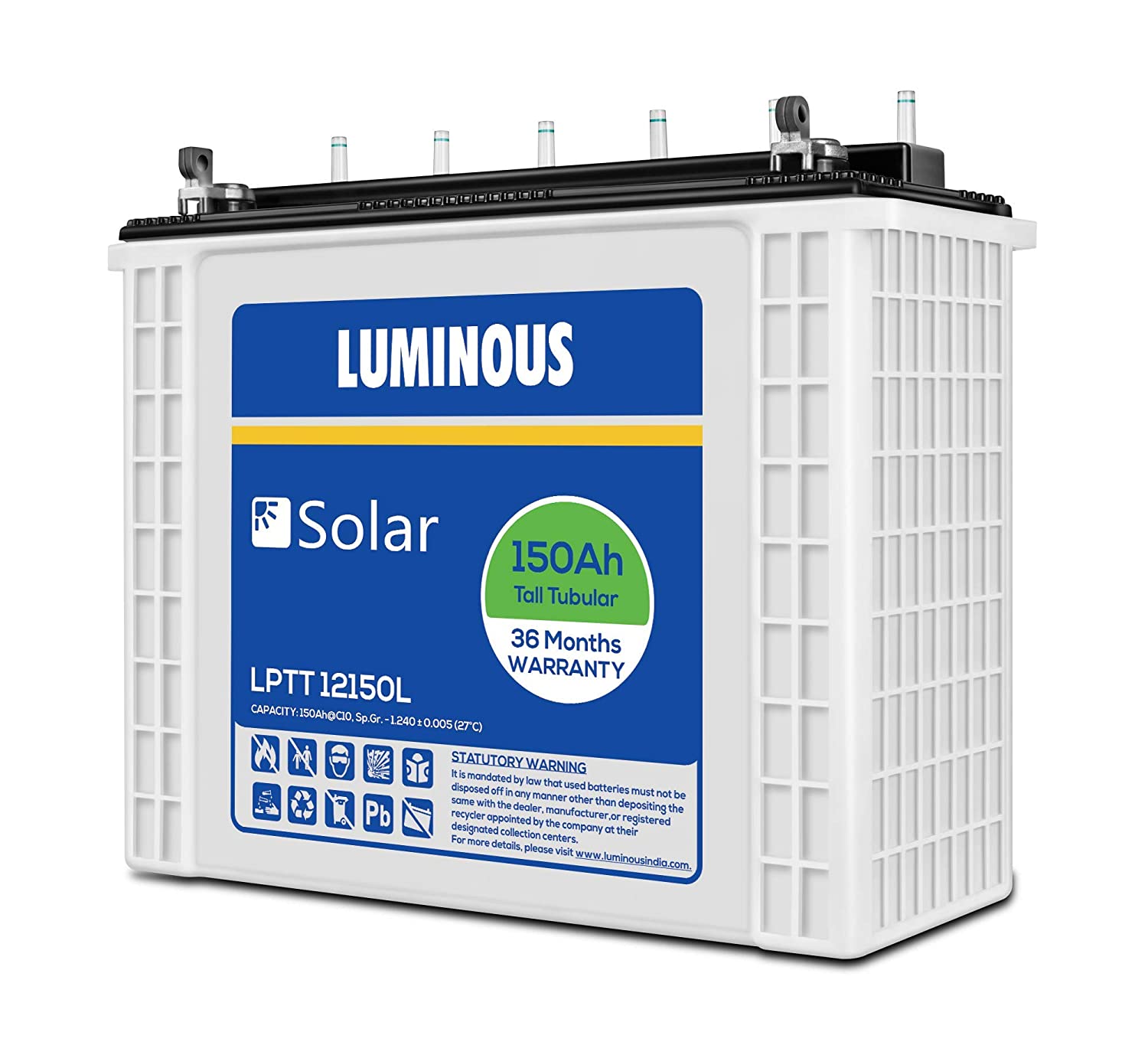 Why Should You Invest in Solar Batteries?
If you have a solar inverter battery, you can store the extra energy generated by your solar panels instead of sending it back into the grid. These batteries allow you to get the most out of your solar panel systems and enable an uninterrupted flow of electricity. In other words, if you have a solar inverter, you can utilize the saved solar energy when you need more power than your solar panels can generate at that point.
There are a number of excellent solar batteries available in the market. However, there are a few factors that you should consider before spending money on solar battery prices. Let's take a look at a few of them.
1. Battery Lifetime
This is one of the biggest factors that affect solar battery prices. The lifetime of a battery ranges from five to fifteen years. However, as solar panels become more popular, more durable batteries are expected to enter the market. There are some excellent brands in the market that offer extended warranty and guarantee periods on your battery, making it more durable and fruitful for you.
2. Storage Capacity
The storage capacity of the battery should be enough to meet your needs. It should be enough to power all your essential appliances at night. The solar battery price of a larger battery might be higher, but if it helps cover the electricity requirements of your home, you should go for it.
3. The Depth of Discharge (DOD)
Depth of Discharge measures a battery's usability in relation to its size. If your solar power battery has a 100% Depth of Discharge, it means that you can use the entire storage capacity of the battery (for example, 150Ah) to power the electrical appliances of your house. On the other hand, if a battery has a 94 per cent Depth of Discharge, it means you can use only up to 94 per cent of its power (e.g., for a 150Ah battery, you can use down to 141Ah before the battery needs to charge again). Needless to say, the higher the Depth of Discharge, the higher will be the solar battery price.
4. Know the Difference Between Battery Efficiency and Total Efficiency
Conversion losses occur during the storage phase. This means that some amount of the energy is lost to heat. The overall efficiency of the battery is accounted for by how much of the stored energy can be used. On the other hand, the total efficiency is determined by the entire storage system and not just the battery. Solar battery prices depend on both these factors.
Aside from these factors, another thing that influences solar battery prices is the brand of these batteries. While more reputable brands may offer slightly higher solar battery prices, the quality and durability of these batteries make them a lucrative investment. This is why you must always go for high-quality products from reputable brands like Luminous. So, wait no more. If you're on the lookout for the best solar inverter batteries, head to their website and check out their range today.