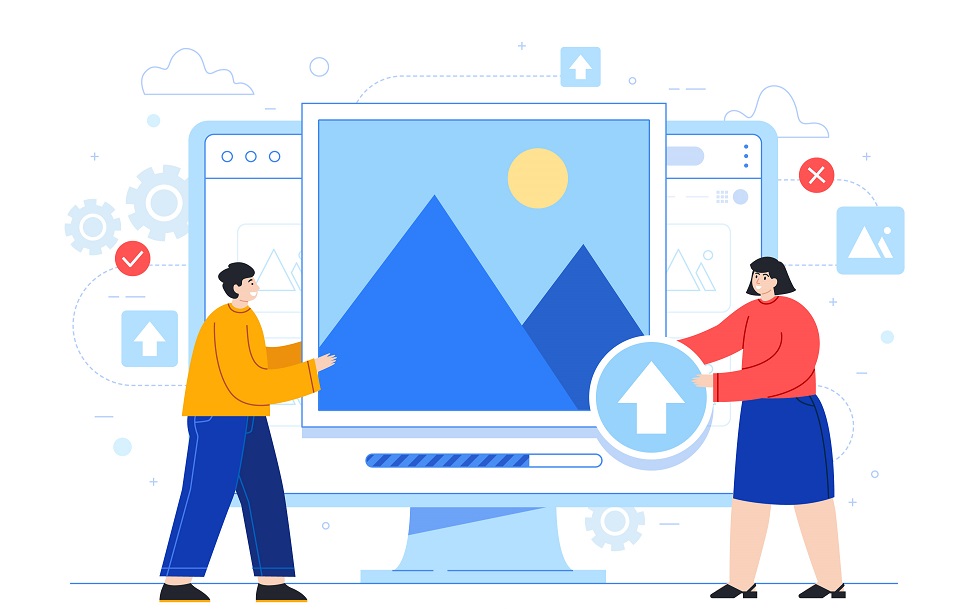 Digital images have become an important part of building the credibility of brands around the globe.
Images can instantly add depth and context to a description and your brand's story. And that is why they need to be of top-notch quality.
If you are worried that enlarging images can cause poor image quality and blurriness, don't worry. We've got your back!
This article covers how to enlarge images without losing quality and helps you pick the top upscaler in the market.
So let's get started!
Will I Lose Quality When I Resize My Image?
The simple answer to this question is: Yes, you will lose quality.
The amount of detail stored in an image depends on the number of megapixels stored in the image. The more megapixel your photo has the more detail it stores. By resizing the image, you are really reducing the number of megapixels. This means your computer can't store as much detail as it used to.
The computer now doesn't have all the pixels to reproduce the image to the same quality it once was. So it makes the best approximation it can to cope up with this problem. However, this results in images losing quality.
Remember, you are more likely to detect a drop in quality the more you enlarge a picture.
What is Upscaling?
To enlarge an image to a specific size, basic upscaling is the simplest method available. For the higher resolution display, pixels from the lower resolution image are copied and reproduced.
As a result, the enlarged image might lose its quality. Therefore, a filter is applied to the image to smooth it out and remove any jagged edges that may appear. This helps to smoothen the image from any blurriness caused and helps to maintain the quality.
What is AI Upscaling and How Does It Work?
To improve the visual quality of an image, traditional upscaling begins with a low-resolution image. However, an Artificially intelligent upscaler uses a deep learning model to predict the high-resolution image that will be downscaled to look like the original low-resolution image that has been fed to the system.
If you want to accurately anticipate the upscaled image, you must train a neural network model on thousands of photographs. AI can then take low-resolution images and provide remarkable crispness and increased features that a regular upscaler cannot match. This can result in the sharpening of edges, smudging of hair, and sharpening of vistas.
An AI Upscaler needs to continuously train its mechanism on each and every image it upscales. It would result in better performance and better quality of image over a period of time.
Best Tools to Enlarge Images without Compromising Quality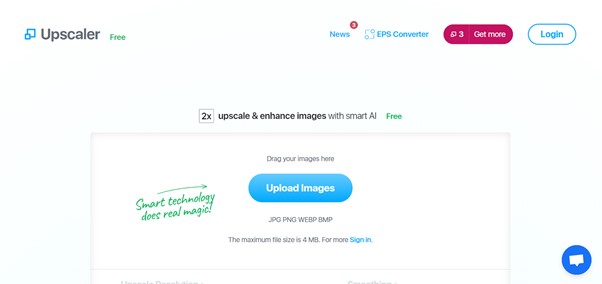 Our top recommendation has to be none other than Upscaler by Stockphotos.com due to its incredible upscaling effect and user-friendly interface. The website interface makes it a drag and drop style to help amateurs use the upscaler without any trouble. If you are new and don't want to mess around with complicated softwares, this upscaler is a perfect choice for you!
The website uses artificial intelligence (AI) to upscale images, providing options from 2x, 4x, up to 8 times. Using artificial intelligence (AI) technology, the program creates additional pixels to ensure the quality of the image is preserved.
And the best part is the three unique photography styles you can opt from. This allows users of different tastes to enhance the look of their pictures and satisfy their inner photographer.
2. Let's Enhance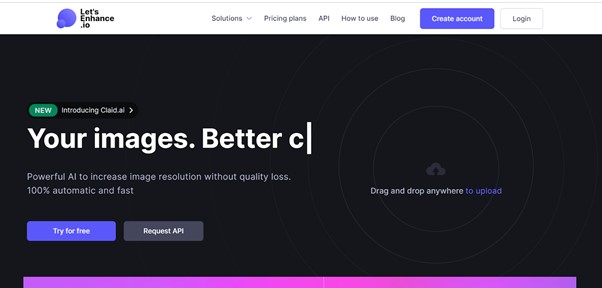 Using artificial intelligence, Let's Enhance allows you to upgrade your images and turn them into high-resolution images with vibrant colors. The picture scaler is capable of upscaling images by up to 16x without sacrificing image quality.
While your images are being processed, any noise is eliminated, leaving you with stunning images for your website. As the artificial neural network improves, the programs get more precise.
Using Let's Enhance, you may add saturation to your image, remove compression, and alter whatever you want. As a result, the final picture comes out to be jaw-dropping and gives professional looks.
3. GIMP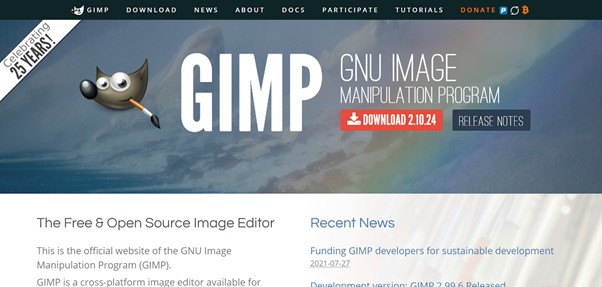 GIMP is another spectacular upscaler with features that sets it apart from the rest on the list. This open-source freeware allows users with sufficient technical expertise to tweak the software to their liking, making it a perfect upscaler and editing tool for professionals with a tight budget.
GIMP is a complete package, allowing users to edit their images after resizing them. To make your photographs more appealing to the eye, you can add effects, layers and adjust them according to your taste.
To top it up, images of all sizes and formats are supported by the image upscaler. However, you must download the program to your computer in order to take advantage of its functions.
4. Photoshop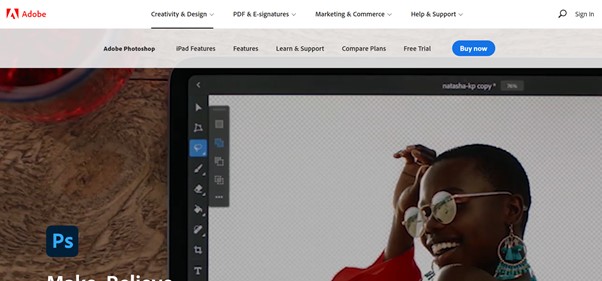 We can't leave out one of the most powerful and popular image editing tools available: Photoshop. You can use Photoshop to increase the quality of your photos while resizing your image to the size you desire.
Photoshop doesn't rely on Artificial intelligence. Rather your image is enhanced by analyzing your image's pixels and making an approximation.
However, for beginning users, Photoshop's complex interface can be a struggle. If you're new to all of this, you'd be wise to choose any other upscaling tool on the list instead.
Final Words
There is no way to retain the same quality after you resize your image since you lose pixels. However, these upscaler on the list are one of the best tools to help to save quality and give you a resized, high-quality image for your use.
If you are looking for a fairly easy Upscaler with outstanding upscaling capabilities. In that case, AI Image Upscaler by stockphotos.com can be the best choice for you due to its easy beginner-friendly interface and exceptional upscaling results.
You might also like