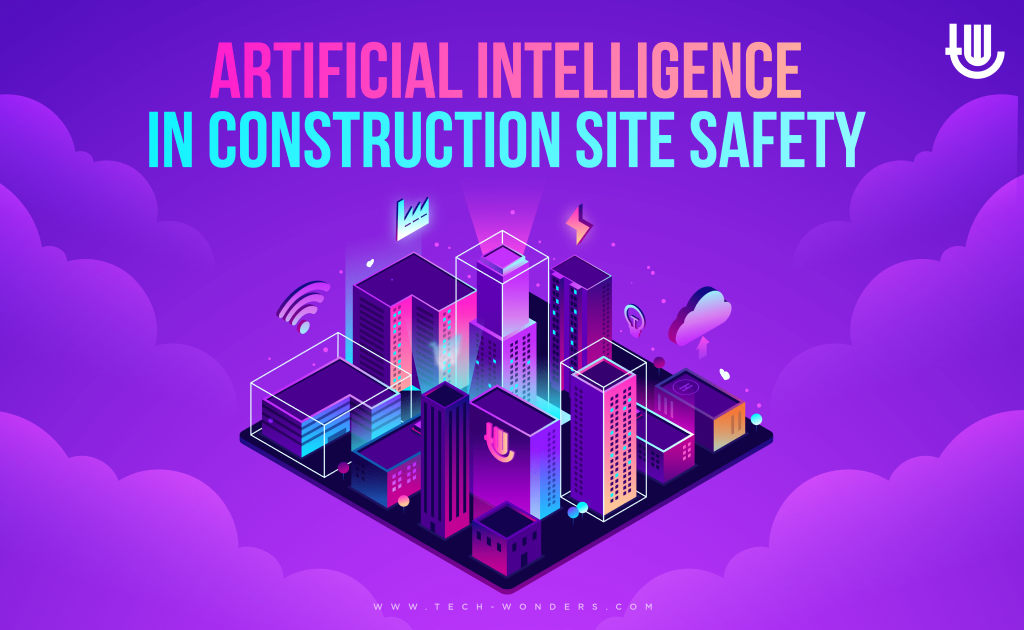 AI, also known as artificial intelligence, has become a part of our daily lives from social media to automobiles.
However, this futuristic technology has made a substantial impact on construction job sites. Workplace hazards are being reduced thanks to AI.
Construction managers are able to use this technology to their advantage to keep their workers safe. According to statistics, struck-by deaths are up as high as 34% over the past 10 years.
1. Cameras For Increased Visibility & Prevention Planning
In order to improve on-site safety when it comes to construction work, visibility is key. Approximately 40% of all construction deaths are due to a lack of visibility. This means surprise injuries are much more likely to occur with a lack of visibility.
AI greatly improves visibility when tested against their human counterparts. AI-supported cameras are excellent at detecting potential dangers. They use real-time footage and gather inbound data for each site.
All aspects are considered from the building materials to the vehicles used. AI takes into account any possible dangers and reports them to construction managers.
AI uses interactive dashboards in order to communicate with construction managers. This enables them to plan, train and execute accordingly.
During a 2016 experiment, artificial intelligence was tested against human analysts when it came to photographs of job sites. It took the human analysts over 5 hours to detect the same safety risks that AI completed in under five minutes!
AI was able to process over 1,000 images in this time. This type of breakthrough technology is extremely valuable for saving time and cutting costs.
2. Tasks Simplified
Construction sites are dangerous as it is, therefore the least amount of time spent actually on the job- the better. AI facilitates this by creating prefabricated construction sites. In simpler terms, parts and elements are pre-built in a facility and then transferred to the construction site.
This is a viable method for completing construction as quickly as possible. The less time workers spend on the site, the less likely they are to be injured in the process.
3. 24/7 Monitoring
AI and cloud-based monitoring allow construction managers to have an eye on the site at all times. This means 24 hours a day, 365 days a year. This is a valuable tool that goes far beyond convenience since it is necessary for optimal safety.
Artificial intelligence has multiple camera forms such as thermal cameras, infrared cameras and digital cameras.
While it is always beneficial to have live teams on the ground, the 24/7 monitoring system plays an essential role when it is not feasible to have staff present at every moment. It provides an extra layer of security and peace of mind.
4. OSHA Compliance
One of the most important aspects of construction sites is government regulation or OSHA compliance. Many businesses attend OSHA compliance training to help ensure compliance and better avoid and prevent job-related hazards on a job site. According to construction safety and security leaders, a full OSHA audit could take anywhere from weeks to months to prepare for.
With the addition of a real-time monitoring system, managers are able to produce reports quickly and cut the audit time by almost 100%. AI is more efficient at producing these reports on demand and saving the leg work for managers and workers.
5. Prevent Property Theft
According to recent reports, anywhere from 10 to 25% of construction supplies are stolen annually. This typically means extra supplies have to be purchased and the site is less secure.
However, with the use of AI cameras, managers can pinpoint exactly how this theft is occurring, bring legal attention to it, and prevent it from occurring again.
Remember, construction sites need to stay within a certain budget and stolen supplies raise the cost. Remote monitoring plays an important role in stopping this type of property theft.
AI For The Future of Construction
The array of benefits AI presents to construction managers and stakeholders is invaluable. Whether you are driving over caution speed humps or slowing down for workers in neon safety vests, we all want to keep construction workers safe.
With more and more artificial intelligence technology being developed daily, construction sites will only continue to become safer.
AI will also become more refined as the years progress. Keeping workers safe and preventing injury/death is just one of the incredible benefits artificial intelligence has to offer the construction industry.
You might also like