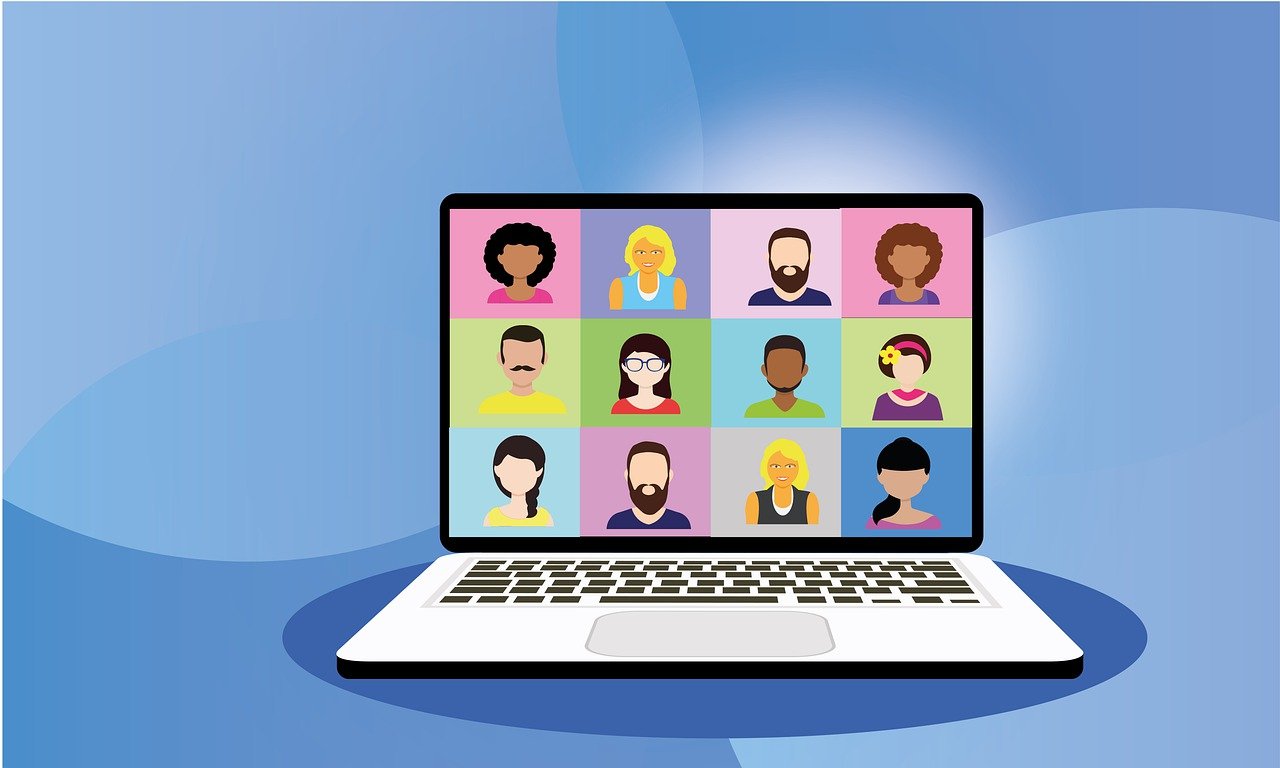 Online meetups have been gaining traction in recent years, and there are many different variations of it. The basic idea is to have people who live in different locations meet online for a shared interest.
Online meetups are a great way to get in touch with people who share the same interests as you. It's easy and rewarding to participate in these events, as all it takes is an internet connection.
All you need to do is find your desired group online, RSVP for an event, then show up virtually! At the event, you'll have opportunities to network with other attendees.
If you are interested in learning how to build an online community, visit Viafoura for more information.
1: What is a meetup, and how does it work?
An online meetup is a great place for those who cannot attend in-person meetings because of their schedules or geographical location. To host an online meetup, you'll need to have access to a video conferencing service such as Skype, Google Hangouts, or Zoom.
You can also use Facebook Live events if it's just going to be a one-time thing rather than something you plan on regularly doing. Make sure that anyone attending will be able to install the necessary software before the event begins.
Once everyone has been given information about where and when your virtual meeting will take place, make sure they're a few minutes early, so no one misses anything important.
Some people are likely to have technical difficulties accessing your video, so you need to prepare for things like this when hosting a meetup online.
2: How to find a meetup group
There are many ways you can search for online meetups. The simplest way is using Google by searching "online meetup" and the name of your interests. However, there may not be any existing groups in your area! In this case, it's time to start one yourself.
Before starting an online meetup, make sure that there isn't already one available, as sometimes people forget or don't know about them. Before creating something new, you'll want to research the topic first, so there is no duplication with any pre-existing groups (this will help with the organization).
3: Tips for attending a new online meetup
If this is your first time participating in an online meetup, don't worry! It's easy and may be more fun than you expect. All you need to do is show up on the agreed-upon date and time with whatever device or software has access to video sharing (e.g., Skype). This way, everyone can see each other when they speak; it makes communication much easier.
It might also help if someone hosts your initial meeting by providing introductions of everyone present, like their names and what the group plans on doing once all members have arrived. Make sure to save any contact information to avoid repeating this in future meetups.
When it comes to the actual meetup itself, make sure everyone's voice can be heard equally. One way of doing this is by timing each person with a stopwatch so no one hogs all the talking time. You might also want to recommend some topics that group members could talk about if they feel stuck or uninterested.
4: Why you should attend an online meetup
Online meetups are a great way to get business owners interested in the same topic together, such as investments or teaming. It's especially useful if your interests aren't being represented at work, or it may just be something new that no one has ever heard of before.
You might also discover people who have complementary knowledge about topics that interest you, which could lead to future collaborative projects. It's also a great way to network while learning about something you're interested in.
Not only will you be exposed to different perspectives, but it can help build your communication skills which are useful for future business prospects!.
5: Common topics that people discuss during an online meeting
There's no shortage of conversation topics when it comes to meetups. Some popular subjects:
Investments, Interests, and News
Technology, Music & Performances
Networking with Businesses
It all depends on what kind of group you're looking for. Just remember to be patient with the topic choices if there isn't much interest at first or introduce your ideas as well, so everyone gets a chance to participate.
And don't forget about leaving time in case others want to bring up something later (like new events), which can spark even more conversations down the road.
6: The benefits of joining an online community
There are so many reasons why you should join a new or existing group. Here are just some to consider:
You'll have the chance to meet people who share your business interests (and maybe even make connections).
If there are already established connections, it can be easier to fit into their routine and learn about all kinds of topics.
It may lead to other opportunities like collaborative projects with someone in another city/country, which can help boost your portfolio.
Just remember that patience is key when it comes time for planning future meetings as well. Don't let yourself get discouraged if interest isn't high at first because you never know what might happen down the road.
Conclusion
There are many benefits to joining an online community and new people you meet along the way. Hopefully, this article has helped answer your question!
You might also like