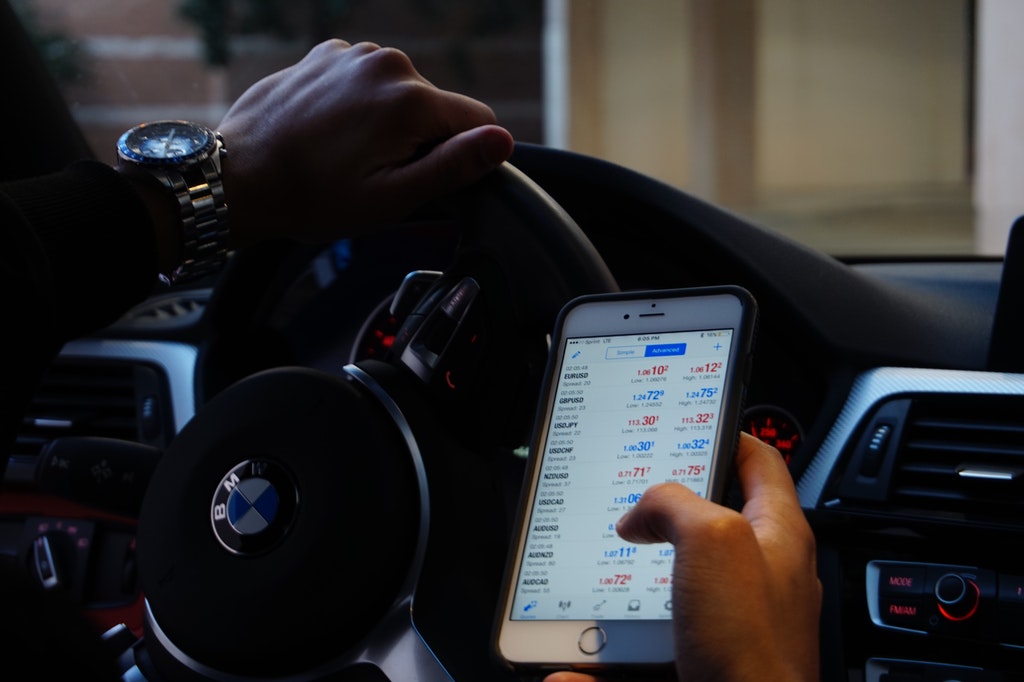 So-called automated trading keeps gaining more and more popularity. What's the reason for that? Let's try to find it out!
What you need to know about Expert Advisors
Expert Advisors (EAs) are software programs applied to watch markets and do trading on them. EAs apply special algorithms to find the best trading opportunities for users. They function in accordance with the specific parameters that you choose in settings. EAs can both send you a helpful notification and automatically open a position. They can also close different conditions such as stops and limits by applying an array of yes or no rules. EAs help users to monitor several major markets at once and detect the best options to get big profits. With EAs, you can avoid making trading decisions by yourself.
Why Expert Advisors (EAs) are worth using
Round-the-clock functioning

It's impossible for any human being to work non-stop. Even the most productive traders can't monitor the market and make decisions day-and-night with no interruptions. They have to make pauses for sleep and other life necessities. But such tools as a Forex Incontrol EA can do their job 24/7. This particular program functions both as a single system and together with any other expert advisor. To bring you maximum profit possible, it awaits for the perfect moment to enter Forex. No matter what time of the day it happens, you will benefit from a smart action taken by a Forex Incontrol EA without even being involved in any activity.
No human mistakes

In trading, it's vital to constantly keep high levels of concentration. You must be extremely attentive and completely focused on what you are doing if you want to reach high accomplishment in this risky business. But we all are prone to mistakes, especially when being exhausted or distracted by something else. Some situations and external factors may negatively affect Forex trading. Therefore, you can find a solution in robots. Automated expert advisors are not influenced by feelings or physical conditions. They just follow a certain algorithm leading to success in trading. EAs demonstrate great results no matter what circumstances are and decrease the risk of failure.
Backtesting availability

Trading with an EA is not just about creating a smart strategy. This is only the first step to complete. Next, you need to backtest your approach in order not to lose your budget. Luckily, expert advisors enable backtestesting, which helps to protect your funds. Before you apply your expert advisor on a live market, check your strategy. You can run it against real data stored in the system and see how it works. If any issues arise, sort them out as soon as possible, so you will not end up being at a financial loss.
Simultaneous trading

For traders with little experience, it's impossible to apply a few strategies or instruments at the same time. In general, professional use of a huge array of tools simultaneously may sound like an unattainable dream for a trader. But there is nothing difficult in it for Forex robots. If you pick the right EA tool in a Forex Store, you will see that it's an ordinary thing for Artificial Intelligence to juggle several approaches. As a result of using 2-3 different currencies at once, your trading effectiveness may grow dramatically. Even if you haven't mastered some technical tricks on Forex yet, you will still get income thanks to expert advisors.
Tips for Success with Expert Advisors (EAs)
No matter what type of an expert advisor you are going to choose, you must fully trust its provider and strategy. Note that any interference with the existing algorithm may result in profit losses. As mentioned above, you should thoroughly test your EA before using it, so you'll avoid a lot of issues. It's also essential to check all the opened and closed trades on a regular basis, so you can make relevant adjustments on time if needed.
Wrapping up
Up-to-date expert advisors make Forex trading almost effortless. They follow successful trading strategies to make smart decisions almost instantly, so you will not lose a good chance to make profit. In fact, the power of automatic expert advisors significantly exceeds human possibilities, which makes them a great alternative to manual trading.
You might also like