Setting goals and aspirations to become a better version of yourself is a healthy mindset to begin a new year. But what happens when you fail to meet your expectations? Dealing with failure can decrease a person's self-esteem and negatively affect their motivation.
One of the reasons people fail to achieve their goals and complete their tasks is poor time management. However, thanks to modern technology, helpful resources are now one click away, thus saving precious time. Since the most common New Year's resolution is to exercise more, we prepared a list of the best personal training apps that will help you stay on track no matter where you are.
The Top Personal Training Apps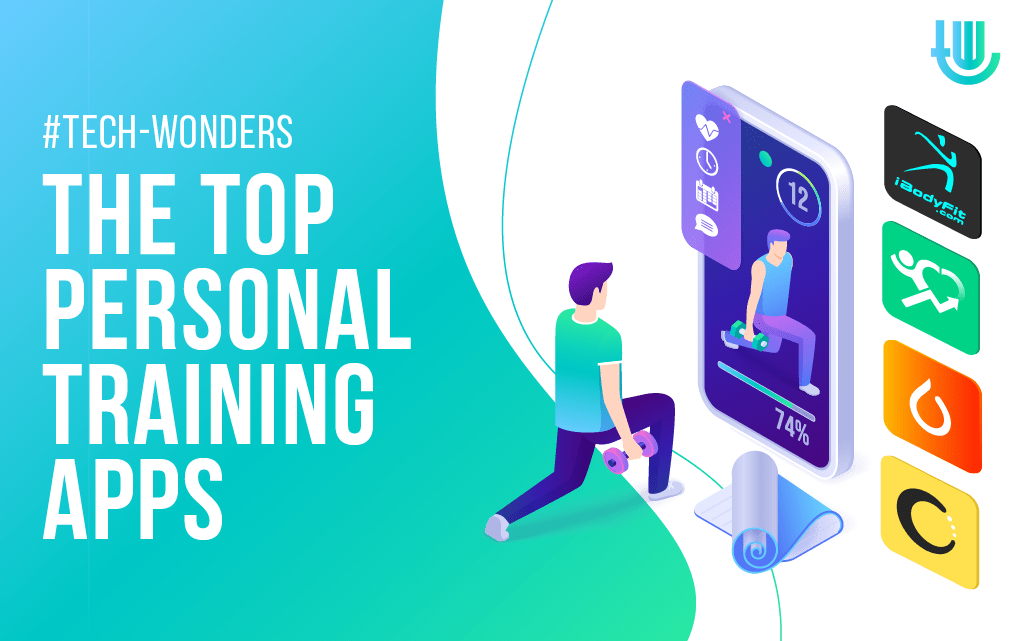 Daily Burn
Daily Burn is a subscription-based app that offers services such as barre, yoga, pilates, kickboxing, HIIT, and so much more on your phone, tablet, or Smart TV. This app is handy for beginners since they can modify their workout's intensity, difficulty level, and duration and set clear fitness goals. The best part about this app is that you can interact with the online community by joining live group exercises where you can discuss your progress and struggles with others who are in the same boat as you are. You can also keep track of your record history and data on the app or website.
Membership price: $14.95/month (standard plan)
Centr
Created by Australian actor Chris Hemsworth, Centr is an all-in-one app that combines workouts, diet plans, and guided meditation, all by world-class trainers. The app allows you to set your goals during the sign-up process, depending on your level of training. There are two types of workouts that you can choose from: coached videos, where you can follow a trainer through a whole uninterrupted workout, or self-guided workouts with a timer and video. The best part is that the first four weeks are free!
Membership price: $29.99/month
Charity Miles
If one of your goals for 2022 is to be more helpful to society while staying in good shape, you might like the idea presented by the creators of the Charity Miles app. If you are curious about the thinking behind Charity Miles, you can check their website and learn how the app was founded. Basically, after making an account, you choose an organization to which you want to donate, and then every time you log your workout progress, you can see how much money you raised.
Membership price: FREE
iBodyFit
This personal training site is regarded as the most prominent fitness website in the world and offers a wide range of options from which you can choose. The app allows you to contact your personal trainer through Skype or Facetime to get your pre-workout plan and keep in touch with them for further advice and comments. This app is fit for both beginners and advanced users, and you can tailor it based on your needs. Currently, there are around 1000 fitness videos available online, plus different diet plans that include options for vegans, vegetarians, and gluten-free eaters. Being physically active isn't the only thing you should keep in mind, read more here to find out exactly how to maintain a healthy lifestyle.
Membership price: $29/year (standard plan)
You might also like