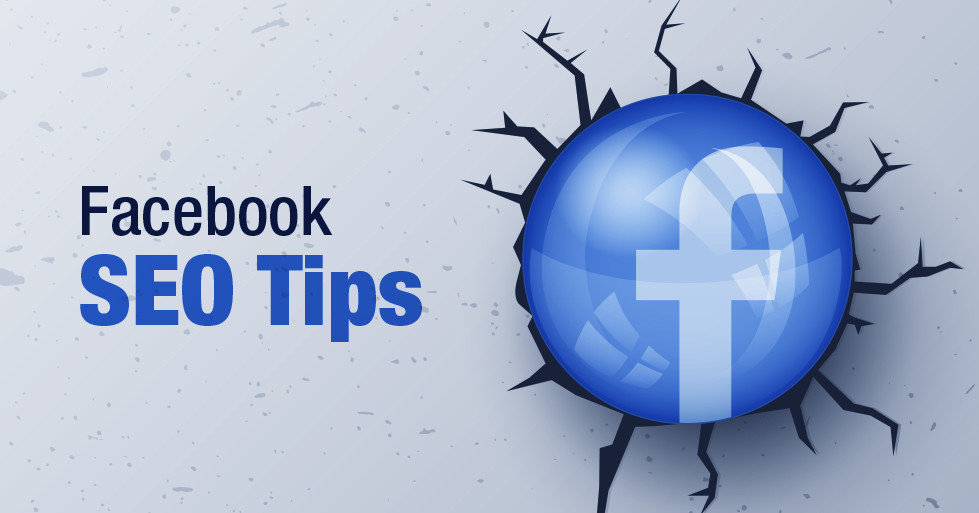 Social media plays a vital role in SEO strategies to get higher page rankings. Social media offers improved brand loyalty, higher conversion rates, increased brand recognition, and better ranks in SERP. In the list of social media, Facebook SEO has the potential to increase sales and overall page rankings.
Facebook provides lots of features for online marketers to optimize their business pages. When compared with other social networks, Facebook has relatively high signals on search engine results pages. Approximately 2.7 billion monthly active users for Facebook all over the world. Here are some tips to crack Facebook SEO to get a higher page ranking.
1. Unique Username
Choosing a username is the crucial step for pulling your target audience towards your Facebook page. Select a username that is related to your business that will help you with search engine optimization. Picking a brand name as a user name is the best SEO tactic for making awareness about your products.
Short-term keywords are easy for people to remember your brand name and reach your page faster. It is also an important one for Facebook google rankings. Once you have chosen your page name won't change if it's not necessary.
2. Claim your vanity URL to drive traffic
All marketers and Facebook users have the freedom of claiming "vanity URL" and customizing it to match your company or brand name. Facebook assigned an automatically generated dynamic URL for all business pages.
The purpose of vanity URLs is to describe your business for your audience and make it more memorable. The vanity URL helps to build white hat SEO backlinks and also increases your brand recognition and visibility. The sounds of vanity URLs are more professional and present your page in a better light.
3. SEO Keywords
Keyword Research is the essential factor for Facebook optimization and SEO strategy is the key for developing your Facebook page. You should avoid cookie stuffing and focus on the strategic location for placing your target keyword. Include the keyword in some specific areas such as headline, about section, photo captions, and descriptive section.
Finding the right keyword for your business is not difficult nowadays. While you search for an effective keyword there are a lot of free tools available for keyword research. Always choose keywords more relative to your brand or products. Your keywords will be helpful for people to identify your Facebook page. If you search on Facebook using some keywords more popular competitors show up in the results. It is a better way to pick some specific keywords for your Facebook page.
4. Update Your Contact Information
Business information is important for all business pages on Facebook to reach the consumers in the local area. Many businesses fail to provide a proper address, phone number, or business hours on their Facebook page. The truth is local users might search on Facebook, for example, "Hotels near me" and the results will be based on hotels on Facebook pages located in that area.
When you provide your exact location on your Facebook page Google index your business for local search. This will drive relevant traffic to your page. To improve your online visibility, you always make sure the right strategy for your social channels.
5. Build Backlinks to Boost Facebook SEO
Backlinks can be supportive to boost your Facebook page on the Google result page and drive relevant traffic. Search engines used backlinks as a measure of credibility. You could add backlinks from your website to your Facebook page.
Write guest post articles for any authority sites and request them to add a link to your Facebook page to boost your Facebook SEO rankings. Getting high-quality backlinks can help to improve the popularity and credibility of your Facebook page and also generate high traffic.
6. Include Custom Tabs
A custom tab is a powerful tool for boosting your Facebook SEO rankings. When you start customizing your Facebook page with content, the number of custom tabs will increase. Use relevant custom tabs for your business whether that be videos, services, events, or job listings.
It is easier for your users to find your posts, videos, images, or reviews. Navigate the user from your Facebook page and bring more chances to support SEO keywords through both Facebook and search engines. To edit your custom tabs, go to your settings page and navigate to Templates and Tabs. If you need a new template for your page click the edit button and create a suitable template for your business other you can use the standard templates.
7. Content Strategy
Creating high-quality and most engaging content prompts your followers to like, share, and comment. Your content should be entertaining, educational, and helpful for your audience. Create content more attractive for your audience and make them save your content and forward it to their friends and colleagues. You should know the most engaging time of your audience and publish your content at the right time.
Facebook always concentrates on the first 3 lines of your description to insert a keyword because Google uses it as a meta description in the search engine result page. Using keywords at the first line of the description will make your content viral and increase engagement. One of the best ways to boost your Facebook SEO content is to reshare your blog content in your Facebook notes. To maximize your new audiences include your Top SEO keywords on the Facebook page. Adding a call to action in the Facebook notes directs your audience to your website to increase the traffic.
8. Call to Action
Make a clear and visible call to action(CTA) button for redirecting your audience to your website to improve your Google rankings. The CTA element should be related to your business and the name itself describes your destination page.
For example, download an ebook. The important CTA buttons you should use on Facebook pages are subscribe, signup, Buy Now, etc,. You might ask people to comment on your page or sign up for an offer. Always encourage your followers to take action on your Facebook page and include your product offers in Call to action.
Conclusion
Hope this article is helpful for you to know how to customize the Facebook page and attract your target audience. Each piece of content on your Facebook page should do something to get potential customers to your site. Facebook SEO optimization is always best for appearing your business on the Google result page. The given SEO strategies are more useful and driving traffic on Facebook and increasing the organic visibility of both website and Facebook page. Use the above-mentioned SEO tips to see which one works well for your business.
You might also like