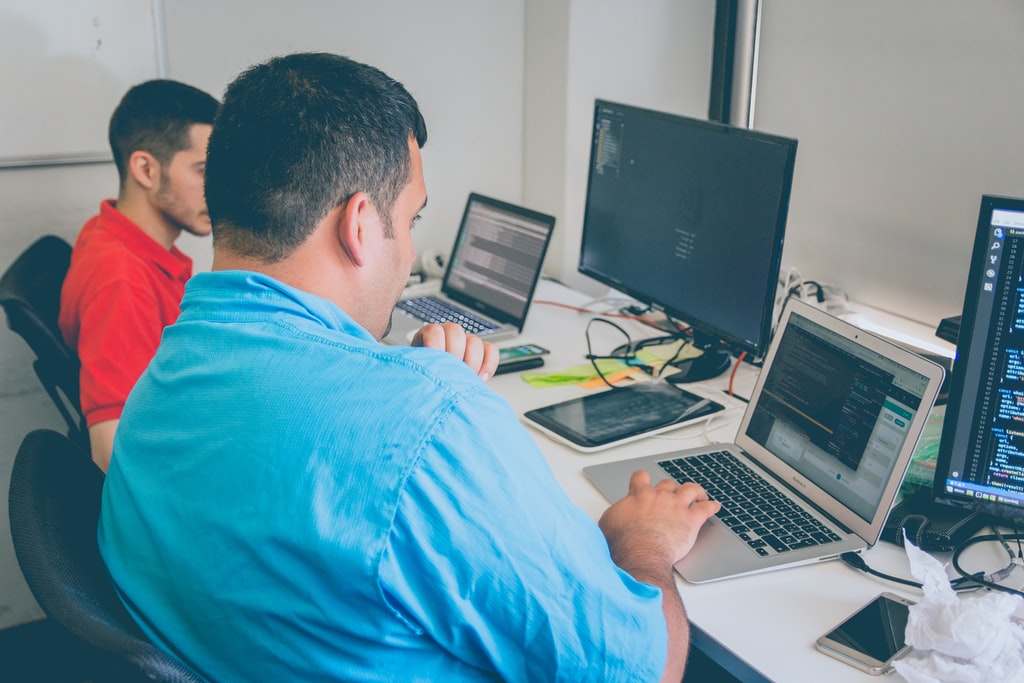 CompTIA, also known as the Computing Technology Industry Association, is one of the foremost IT certification vendors known all over the world, with over two million certificates issued to date. It goes without saying that CompTIA Security+ Practice Test are highly prestigious and open doors to great career and professional opportunities for anyone who earns them.
Given the advantages that attaining CompTIA accreditations brings to professionals, it is hardly surprising why such top organizations and companies as Apple, Intel, Ricoh, Dell, HP, Nissan, and others are always on the lookout for experts having CompTIA certificates under their belts. Definitely, CompTIA is a big name in the IT industry! If you are interested in acquiring a vendor-neutral designation from Exam-Labs and want to learn more about how you can achieve this goal, keep reading the paragraphs below.
What Certifications Does CompTIA Offer?
As you may know, the information technology field is quite vast and comprises various areas of competence that you can focus on. In this regard, CompTIA provides a wide range of certifications covering certain aspects of the IT domain such as networking, cybersecurity, cloud computing, and so on. To be specific, CompTIA Certification the available designations into four broad categories which are: Core, Infrastructure, Cybersecurity, and Additional Professionals. The certificates within these groups validate the knowledge and skills of professionals with varied levels of expertise.
Depending on your level of experience and career interests, you can go for any of such designations as ITF+, A+, CompTIA A+ 220-1001 and Security+ (belonging to the Core Series); Cloud+, Linux+, and Server+ (Infrastructure Series); CySA+, CASP+, and PenTest+ (Cybersecurity Series); Project+, CTT+, and Cloud Essentials+ (Additional Professional Series).
How To Obtain A CompTIA Certification?
Basically, to earn a CompTIA accreditation, you will have to pass one or more required exams which will cover several topics that are relevant to the concerned designation. Therefore, if you want to successfully complete any CompTIA exam and eventually get certified, the following steps will help you with that:
First of all, ensure to gather as much information as possible concerning the structure of the certification exam as well as its objectives. This will provide you with an overall understanding of what to expect in the upcoming evaluation.
Be sure to meet the stated prerequisites if there are any. Usually, these include the recommended level of experience level or additional certificates that you need to earn before sitting for a given exam.
Take advantage of the varied training options available on the official CompTIA website. You can choose the tools that best suit your learning style and schedule.
Use helpful tools from trusted third-party websites as well. For instance, you can refer to the platforms such as CertBolt, CompTIA A+ 220-1002, ExamCollection to download the most up-to-date practice tests.
Top Benefits Of Being CompTIA-Certified
The completion of the CompTIA certificate will help you reach new heights in your career. There is a host of benefits that come with accreditation from this vendor. And here are just some of them:
Unquestionable validation of expertise in a particular area;
Wider CV visibility and professional recognition;
Establishment of your commitment and dedication to excellence;
Impressive job and salary opportunities;
Worldwide recognition of the certification and possibility to work with top companies worldwide.
Conclusion
To sum up, it is clear from everything discussed above that earning a CompTIA certification is the perfect means to fulfill your career dreams. However, it is important that you remember to go through adequate training so as to successfully ace any given evaluation and ultimately become certified. So, now that you know what to do, go ahead and start your certification journey with a reputable vendor like CompTIA!
You might also like