Snapchat is quite a famous application that enables the sharing of real-time images and videos. Teenagers and young adults use it widely for connecting with people. Research has shown that Snapchat has around 280 million active users who share almost 18 billion content every day.
Like other social applications, it can also be dangerous for your children or your loved ones because of the huge content shared on it. If you are a parent then there is a chance that your children are involved in inappropriate content on Snapchat.
So it is recommended to the parents to spy on their children's Snapchat application to make sure they are not exposed to any online risk.
In the market, there are many applications that help you in the regard of hacking someone's Snapchat account. We have described the 5 best applications that can help you in hacking someone's Snapchat account easily.
Top 5 useful apps to hack Snapchat account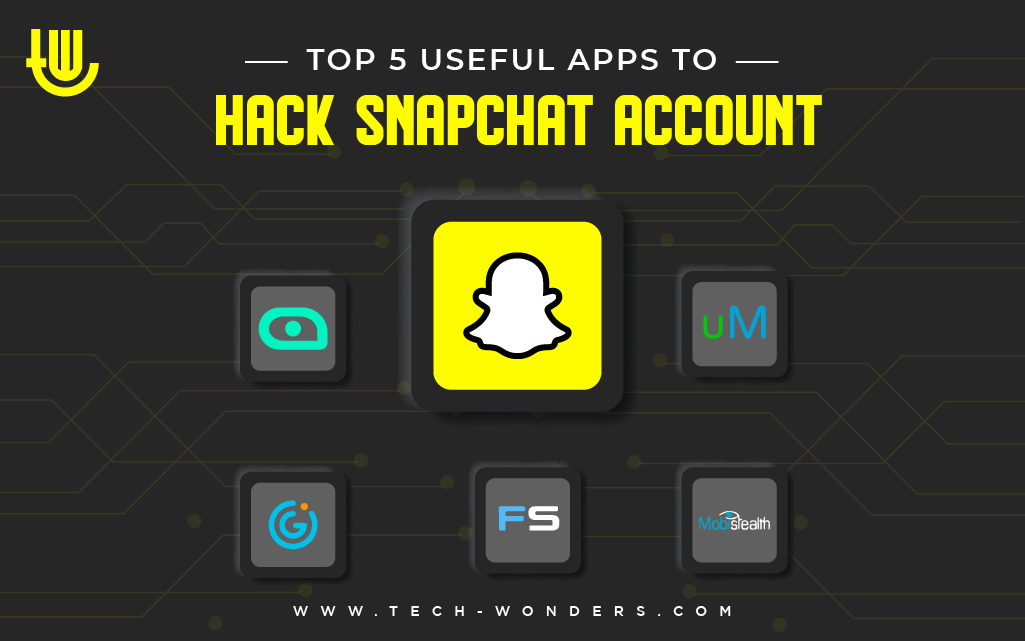 Although there are a lot of available applications for Android as well as iOS devices. After doing a lot of searches we have described 5 best applications that can help you to hack anyone's Snapchat account easily:
1. Spylix – the top Snapchat hacking app
Spylix is considered the number one Snapchat hacking application around the world. It provides extremely advanced features to its users and supports up to 40 types of monitoring information that a person can use to monitor any type of social media account including Snapchat.
Spylix offers secret working in the target device and hides the icon automatically so the target person will never be able to know that you are monitoring his or her Snapchat account secretly. It provides real-time updates on your dashboard about the Snapchat videos and photos, even spies the target person's text messages for free.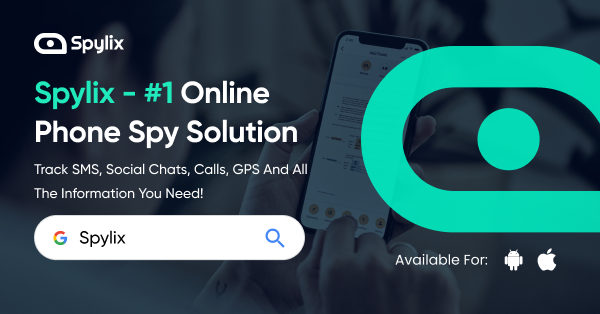 Additionally, it is the safest application as it does not require jailbreaking the target device so all of your personal information is protected. It is compatible with all versions of Android and iOS devices and allows users to remotely view Snapchat content on their dashboard.
How to Hack Snapchat account by using Spylix?
Spylix is a very user-friendly application and lets you use it easily without any hindrance or technical difficulty by just following the 3 easy steps as described below:
Step 1. Navigate to the official website of Spylix and choose to sign up for a free option.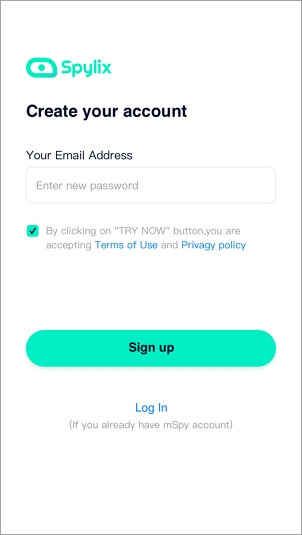 Step 2. After registering yourself for a free Spylix account, choose the target device and follow the provided instructions for setting it up.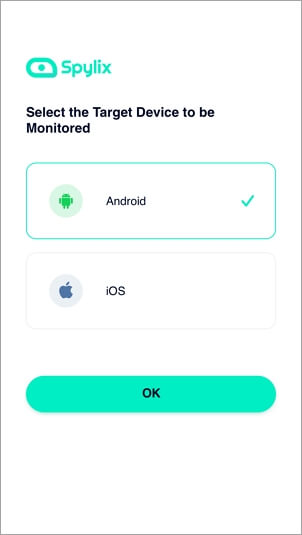 Note: You have to choose an Android or iOS device depending upon your target's device.
Step 3. Now you can easily monitor remotely the Snapchat account of your target person without any hindrance.

What else can Spylix do for you?
Besides hacking Snapchat and other social media accounts Spylix can help you monitor a wide range of data as described below:
SMS and calls

Spylix offers to monitor all the incoming and outgoing calls and messages. You can easily view the deleted messages and can get details of every call of your target person.
Exact GPS location

It allows you to use a GPS tracking feature to find the real-time location of a target.
Keystrokes

It also provides a keylogger feature where you can view all the keystrokes that your target person has pressed on his or her keyboard.
Media files

By using Spylix you can spy photos and videos that are taken or received on target devices.
Other types of data

Spylix can track a wide range of other data including contacts, calendar entries, notes, internet usage, all the installed apps on the target person's mobile, and many more.
2. uMobix
It is another application option that you can use to hack anyone's Snapchat account easily. It is a very affordable application and permits the user to easily install it. It allows the user to monitor all the activities on Snapchat. This application provides real-time monitoring of social media applications and also supports keylogger features.
But it has been observed that navigating on uMobix is not simple as it is in the case of Spylix. A lot of technical errors and difficulty has been faced by the users on its interface. Especially in the case of monitoring call activity, it comes up short.
3. FlexiSPY
Flexispy is another application that can be used to hack someone's Snapchat account or any other social media account. It is quite an expensive application that comes with advanced spying and tracking features. By using this application you can easily monitor calls and record them.
It provides high-quality social media hacking including Snapchat hacking along with keylogger features. This application is compatible with all the new and old versions of Android and iOS devices and is considered as the better application in the market.
But its high price affects its reputation and makes it an expensive option for general use. As compared to Spylix it provides only 33 monitoring features which are also low as expected by considering its rate.
4. ClevGuard
For the last few years, ClevGuard has been used for hacking and spying on social applications. It performs excellently at particularly hacking and monitoring social media applications including Snapchat and can be considered as an affordable app to hack someone's Snapchat account.
To set up this application you have to follow a 5 step process which may take a lot of your time but overall it provides an effective hacking system. It offers more than 30 monitoring features to the users. It can be considered as an easy-to-use and reliable application to monitor your child's Snapchat account secretly.
Although it is an old and reputed application, in 2020 it was exposed that the application had leaked data, after this, its reputation was doubted in the market. So there is a lot of debate about the security and privacy concerns of this application.
5. MobiStealth
This is the last app on our list that is easy to install and provides a straightforward process to use as compared to other applications. As the name indicates it works in stealth mode and works actively to hack Snapchat accounts.
It requires you to follow 5 steps to set it up, the same as ClevGuard so it may need more time to hack anyone's Snapchat account. It also provides 24/7 customer care support to its user. When we are concerned about its functionality it offers a few monitoring features as compared to other available options. Its lowest package provides only 19 monitoring features to the users.
Conclusion
You might want to know your kids or any other family member's Snapchat data or content. We have provided 5 top applications that you can use to hack anyone's Snapchat account.
Spylix is one of the best applications that can help you to find what a person is sharing, texting messages, or receiving on Snapchat. It is affordable, easy to use, and provides comprehensive monitoring features which make it the best available option.
You might also like