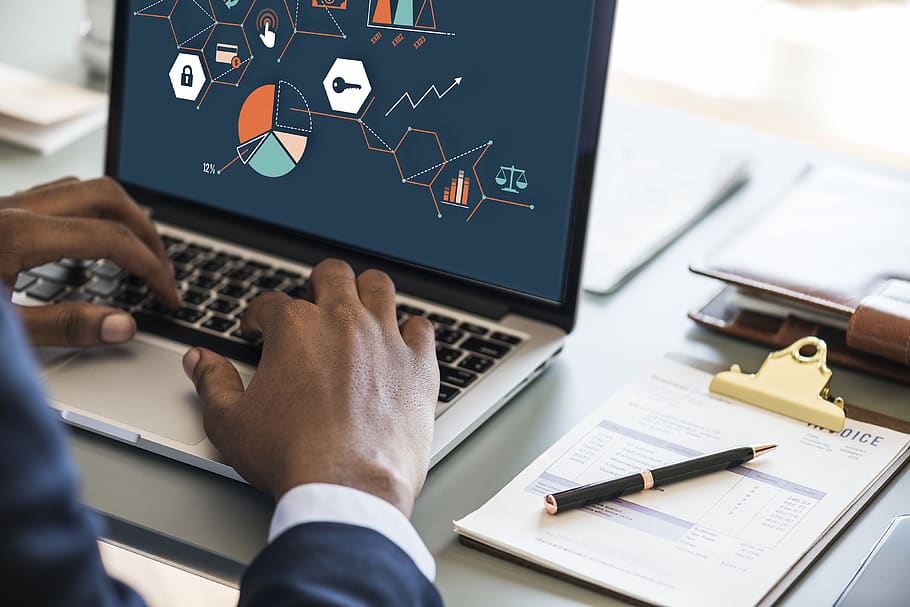 Did you know that facility management and real estate costs amount to almost 20 percent of an organization's costs?. Integrated Workplace Management Systems (IWMS) are essentially software solutions that enable managers and executives to reduce costs greatly as well as increase business productivity significantly. In this article, we will provide you with all the valuable information regarding IWMS.
What is an IWMS?
Over the years, the process of managing workplace resources has become increasingly complex. An IWMS optimizes and administers resources to allow an organization to make the best use of its facilities, real estate, and also infrastructural assets.
The best advantage of employing IWMS is allowing for the facilities management and real estate professionals to respond faster and quickly adapt to changes, ensure the best possible services for the occupants/ employees, and make occupancy and space management decisions that are strategic.
IWMS also includes sustainable goals that are driven by maximizing efficiency, especially in the case of resources such as water and energy. The integration of building management systems and an IWMS is of absolute necessity to achieve the best results.
The core components of an IWMS software include Space and Occupancy Management, Asset Management, Project Management, Real Estate Portfolio Management, Facilities, and Maintenance Management, and Sustainability and Energy Management.
Benefits of IWMS
Allowing for the management of key components under a single platform, IWMS software allows an organization to increase its efficiency in managing its built environment. Below given are some of the best benefits of employing IWMS.
Facility Costs Reduction
One of the important and major benefits of using IWMS software solutions is facility cost reduction. Efficient receive, deployment, and service work for orders for both corrective and maintenance is one of the major benefits of using IWMS software. An IWMS software decreases the downtime and also a failure in case of an event of an equipment failure. IWMS software takes advantage of the technological capabilities of the software allowing the field wand and maintenance workers to be deployed from anywhere as long the information they need for a work order is on their smart device.
With the help of IWMS software, facility managers can increase maintenance efficiency, monitor building efficiency, and do proper adjustments at the right time to reduce energy and utility costs for their building. Facility managers need to carefully replace inefficient equipment, renovate it for maximum efficiency, and schedule replacements and adjustments.
Optimal Usage of Space
IWMS software allows facility and real estate managers to access CAD drawings, blueprints, lease agreements, and also space arrangement information in one program. IWMS software allows organizations to find the right size for their real estate portfolios and also analyze the space utilization based on the current usage of the space. IWMS also allows for the best utilization of resources for workplace hoteling functions as well as making decisions for selling or buying property. Such benefits hold great prominence in today's hybrid workplace approach which is increasing rapidly.
Elevated Workplace Experience
Making workplace and workers more efficient, IWMS software creates the best environment for running an efficient workplace. Utilizing IWMS software allows for increasing the productivity and also work satisfaction of the employees. In this way, the workplace experience is transformed into a very positive experience allowing organizations to create the best environment for their employees to work in.
The other benefits of using an IWMS software include:
Taking full advantage of data
Workspaces and buildings are the best users and generators of data. Providing an end to end solutions IWMS software provides organizations with the best tools for capturing and analyzing the data gathered and converting them into valuable insights.
Optimizing real estate portfolios
An IWMS software is greatly efficient in allowing organizations to organize all efforts related to real estate usage. Special attention is given to streamlining lease administration, revamping transaction management, and also the modernization of lease accounting.
Prioritizing project plans
A basic aspect of building management is capital projects. With the help of IWMS software, you can easily analyze different investment scenarios, and project outcomes and also coordinate projects with larger organizational goals.
Exercise strategic space utilization
IWMS software is the best in helping organizations generate insights, capture occupancy rates to optimize space utilization, enable efficient move management also execute reservation systems that are based on minimizing conflicts.
Improve maintenance efforts and operations
You can automate service management processes, optimize preventive maintenance measures, identify opportunities for lifecycle asset extension, and also track an evaluation of work orders with the help of IWMS software.
Conclusion
IWMS software is the best and most innovative new-age tool that can transform your workplaces like none other. So get the best IWMS software for your organization from the leading IWMS software providers in the country.
You might also like