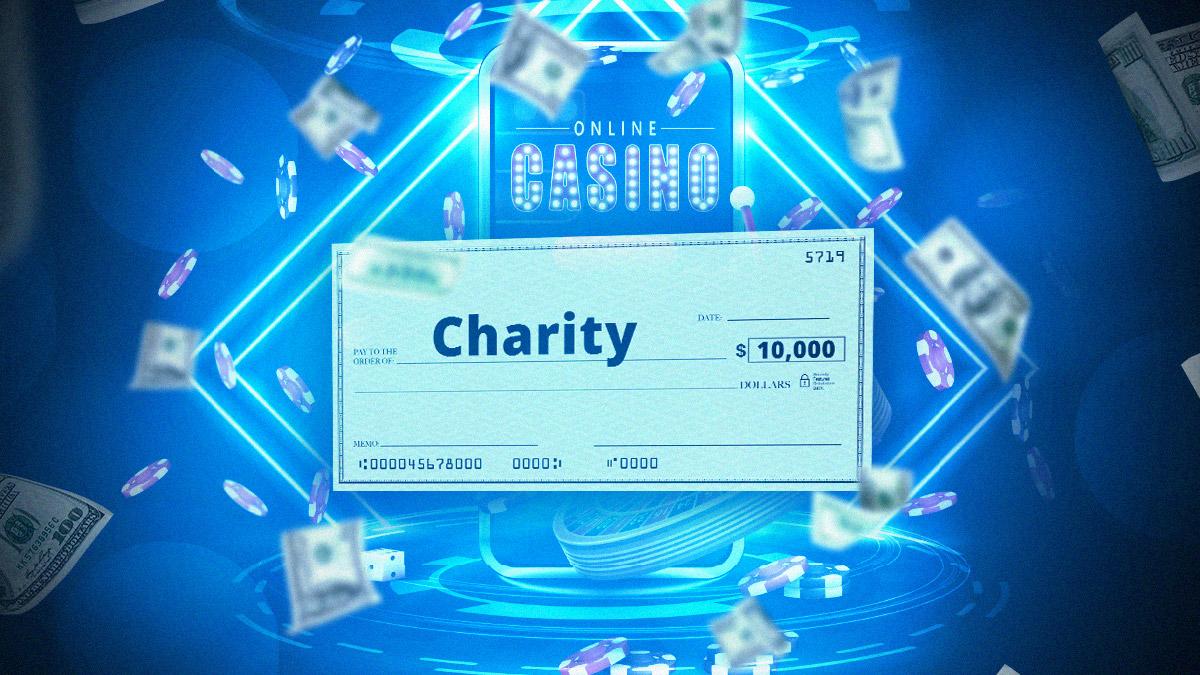 Gambling is an integral part of human entertainment. We are all aware of the dangers of gambling. However, many have decided that the good outweighs the bad. So, casinos still stand tall, and many of us still enjoy a game or two now and again. And nowadays, thanks to the rapid advancements of technology, we can play our favorite games online.
What is iGaming?
Gambling that you can do online. iGaming, or online gambling, is exactly what it sounds like. Nowadays, there are hundreds of casino websites with ever-expanding libraries. Games that appeal to high-risk players and low-risk players alike. At any point during the day, you could head to an online casino with $10 minimum deposits and spin a few rounds of slots, roulette, or play a game of blackjack.
The iGaming industry has grown into a multi-billion-dollar business in the past decade. So, as the industry grows, many within it attempt to give a little back. This article will look at the charitable causes or social benefit programs in which iGaming companies are involved.
Streamers and Influencers Have Made an Impact
The advancements in technology have led to massive improvements in our everyday lives. Our healthcare industry is better than ever, communication is easy and safe, and we are spoiled for choice regarding entertainment.
For example, a relatively new kind of entertainer is the streamer. For those who don't know, a streamer traditionally films themselves playing video games and either comments on them or just chats with the audience. Recently, all sorts of streamers have started popping up. We have everything from vlog streamers to make-up streamers to political streamers, etc. However, gaming streamers remain the most popular.
In a Forbes article published in December of last year, the authors explained that modern-day Twitch streamers use their platform to benefit charities using a modernized telethon. Namely, the streamers' audience sends them money, which is then redirected to the charity's funds. And these streamers have taken it upon themselves to give back to the community.
With the rise of the American iGaming industry, many streamers might have online gambling connections. Some even play poker games on stream for a wide audience. So, this is a significant way the gaming industry benefits different charities.
Partnerships
Any gambler who has spent even an hour on a casino website should know the social benefit organizations with which these businesses are partnered. The goal here is to create a safe and fun gambling environment and reduce the risks of gambling addiction. In order to do this, most licensed and regulated iGaming sites establish a partnership with one of the world's top-rated gambling addiction prevention charities.
Usually, you will find links to websites like BeGambleAware / GambleAware, GamCare, etc. A variety of reputable sources list these organizations as some of the most reputable and trustworthy charities for gambling addicts out there. According to BeGambleAware, their job is to offer support and help to anyone worried that they are approaching addiction. Of course, their services are free and entirely confidential. The same is true for GamCare as well.
Online casinos also monitor their users' activity to prevent the spread of gambling addiction. When they suspect a user of going overboard, they retain the right to shut down their account, at least temporarily. They then provide a link to the websites mentioned above and organizations, hoping the user will seek the help they might need.
Charities Started by Gamblers
Erik Bergman, a Swedish gambler and entrepreneur, made his money in iGaming. Once he secured his wealth, he decided to give something back. And for this reason, he founded Great.com. Great.com is a charitable organization and initiative which reputable news sources like Forbes, Yahoo Finance, and Business Insider have approved. Great.com is dedicated to fighting against the climate crisis, helping children in less fortunate countries, and a few other charitable causes.
And Erik Bergman is not the only gambler who wants to give back. Bill Benter, one of the richest gamblers in the world, is also famous for being involved with a ton of charities whose aim it is to contribute to problems in the United States and Hong Kong. Several other charities are in some way related to the gambling or iGaming industry.
Final Thoughts
iGaming's growth in recent years has spurred many businesses to give back a bit of their fortune. Gamblers, casino owners, and iGaming website managers do their best to work with charities and social benefit groups, hoping to give something back to the world.
You May Also Like