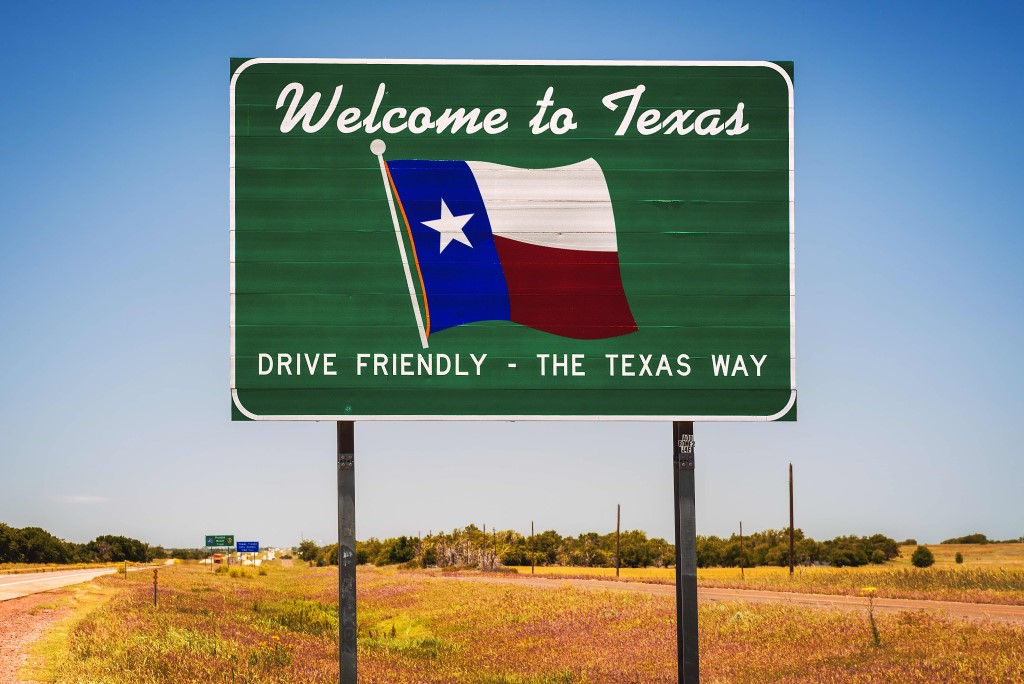 Texas has become a model for technology adoption, driven by major cities like Austin and Dallas, favorable state policies, and remarkable growth in its tech sector. Embracing technology is crucial for economic growth and innovation in today's digital age.
This article explores Texas's technological environment, the impact of online activities, the role of education and research, the adoption of cryptocurrency and blockchain, and how other states can learn from Texas's success.
The Technological Environment of Texas
Texas has witnessed significant growth in its tech sector over the years. The state's business-friendly policies, low taxes, and affordable cost of living have attracted technology companies and startups. Many renowned companies have established their headquarters or major operations in Texas, contributing to job creation and technological advancements.
Cities like Dallas and Austin have emerged as major hubs for technology development. Austin, known as the "Silicon Hills," hosts a vibrant startup ecosystem and attracts top tech talent. Dallas, with its strong business infrastructure, fosters innovation in various sectors, including telecommunications, cybersecurity, and software development.
Texas has implemented policies that promote technological advancements. The state offers tax incentives and grants for tech companies, supports research and development initiatives, and encourages public-private partnerships. By creating a favorable business environment, Texas has nurtured the growth of its tech sector.
The Impact of Online Activities on the Tech Landscape
The rise of e-commerce and digital services has transformed the way businesses operate in Texas. Online platforms have facilitated easy access to products and services, enabling businesses to reach a wider customer base. Texas-based e-commerce giants have flourished, contributing to job growth and economic prosperity.
Another significant aspect of online activities in Texas is the rise of online casinos and sports betting. With the increasing popularity of online gambling Texas has seen a surge in the demand for online gambling platforms. This trend has opened up new avenues for technology adoption and has the potential to generate substantial revenue for the state.
Online activities have had a positive impact on the state economy. The growth of e-commerce has led to increased revenue for businesses and tax income for the state. The online gambling industry also brings in significant revenue, contributing to economic growth and job creation. By embracing these online activities, Texas has leveraged technology for economic benefit.
The Role of Education and Research
Texas recognizes the importance of STEM (Science, Technology, Engineering, and Mathematics) education in preparing its workforce for the digital age. The state has prioritized STEM education initiatives, promoting coding and computer science programs in schools. By equipping students with the necessary skills, Texas ensures a pool of talent for its growing tech sector.
Universities and research institutions play a vital role in driving technology adoption in Texas. The state is home to renowned universities such as the University of Texas at Austin and Texas A&M University, which have strong technology and engineering programs. These institutions foster research and innovation, attracting top-tier faculty and students, and collaborating with industry partners to develop cutting-edge technologies.
Texas understands the importance of workforce development in keeping up with the evolving technology landscape. The state has implemented various programs to upskill and reskill its workforce, ensuring they have the necessary competencies to thrive in technology-driven industries. Workforce development initiatives, such as apprenticeship programs and vocational training, provide individuals with the opportunity to acquire in-demand tech skills and contribute to the state's technological advancement.
The Adoption of Cryptocurrency and Blockchain Technology
Texas has embraced the adoption of cryptocurrency and blockchain technology, positioning itself as a crypto-friendly state. The state has introduced legislation that supports the use and development of blockchain technology, creating an environment conducive to innovation in this emerging field. This openness to cryptocurrency has attracted blockchain startups and encouraged the use of digital currencies in various sectors.
The rise of cryptocurrency has also paved the way for the emergence of crypto online casinos in Texas. The best bitcoin gambling sites provide secure and transparent gambling experiences by leveraging blockchain technology. The presence of crypto online casinos has not only created new avenues for entertainment but has also contributed to the state's economy through increased tourism, job creation, and tax revenue.
Texas has recognized the immense potential of blockchain technology beyond cryptocurrency. The state is exploring the use of blockchain in various sectors, including healthcare, supply chain management, and voting systems. By embracing blockchain technology, Texas aims to enhance transparency, security, and efficiency in public services and foster further technological advancements.
Texas as a Model for Other States
When comparing Texas's tech environment with other states, it becomes evident that Texas has successfully created a conducive ecosystem for technology adoption. The state's business-friendly policies, supportive government initiatives, strong educational institutions, and openness to emerging technologies set it apart from others.
Other states can learn several valuable lessons from Texas's success in technology adoption. These include the importance of creating a favorable business environment through tax incentives and grants, prioritizing STEM education and workforce development, fostering collaboration between universities and industry, and embracing emerging technologies with progressive legislation.
While Texas serves as a model for technology adoption, it is not without its challenges. These may include addressing the digital divide, ensuring equitable access to technology, and staying ahead of rapidly evolving technological advancements. By investing in infrastructure, promoting digital inclusion initiatives, and continually adapting policies to keep pace with technological changes, states can overcome these challenges and follow in Texas's footsteps.
Key Takeaways
Texas's tech landscape has flourished due to a combination of factors, including a supportive business environment, major tech hubs, progressive policies, and a focus on education and research. The state's adoption of emerging technologies like blockchain and cryptocurrency has further solidified its position as a technology leader.
Texas's tech sector continues to thrive, attracting investments, creating jobs, and driving innovation. The state's commitment to technology adoption positions it as a competitive player in the digital economy.
As technology continues to evolve, Texas's commitment to technology adoption will be crucial in ensuring its continued success. By learning from Texas's example, other states can also strive to create an environment that fosters technology adoption, innovation, and economic growth.