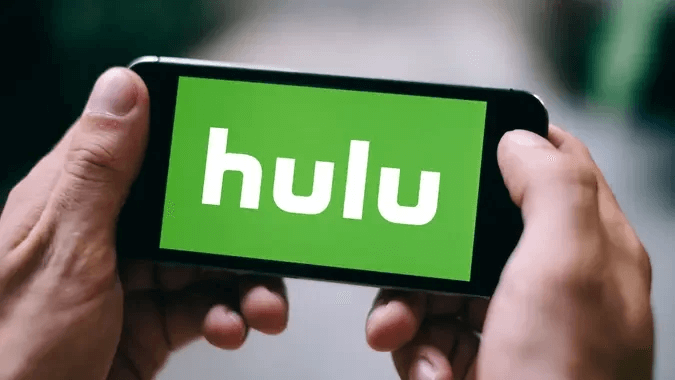 As one of the titans within the video streaming industry, Hulu holds its ground firmly in the United States. Its influence echoes among its burgeoning 39 million subscribers, making up a significant slice of the nation's streaming pie along with Netflix, Google, and Amazon.
Yet, beneath the sea of movies, series, and documentaries, it's the minutiae like customizable captions and subtitles that keep Hulu's clientele captive.
The journey to contribute your own video content to this media giant might be paved with challenges, especially if you're an independent creator. Considering this fact, we're here to guide you on how to comply with Hulu's subtitle and caption requirements, ensuring your content reaches even the users watching Hulu outside USA region.
Let's unravel the mystery together.
Decoding Hulu's Unique Content Ecosystem
Unveiling the intricacies of Hulu's content ecosystem might initially feel like navigating a labyrinth. Still, with a bit of insight, one can quickly decipher the nuances of Hulu's business model, which starkly contrasts with other Big Four streaming platforms.
1. Hulu's Original Productions
Perhaps the most distinctive segment of Hulu's portfolio is its original content, celebrated for its creative excellence and cultural resonance.
This includes the Emmy and Golden Globe-winning series "The Handmaid's Tale," and the Grammy-lauded documentary "The Beatles: Eight Days a Week, The Touring Years".
Notably, Hulu shares this foray into original productions with Amazon Prime Video, though each platform's original content carries its unique flair and narrative depth.
2. Acquired via Licensing Deals
Hulu also flexes its content muscle through licensing agreements with heavyweight media corporations.
This enables Hulu to provide a buffet of entertainment options to its subscribers – from immersing in the humoristic world of "South Park", to time-traveling to the suspense-filled universe of the 1960s' series "Alfred Hitchcock Presents".
Although the lion's share of these deals goes to well-established media houses, the platform does leave some room for independent filmmakers to make their mark.
3. Hulu + Live
A key evolution in Hulu's content strategy arrived in 2017, when Hulu introduced its live TV streaming service, "Hulu + Live".
Following in the footsteps of Amazon and Google's YouTube TV, Hulu leapt onto the real-time entertainment bandwagon, streaming live sports, news, and entertainment events to its subscribers.
Given these points, it's clear that Hulu's model differs markedly from those of Amazon and Google. Both of these latter platforms embrace user-generated content and provide platforms for independent creators to submit and distribute their videos directly.
In stark contrast, Hulu, much like Netflix, does not entertain unsolicited content, drawing a seemingly impenetrable barrier for content creators attempting to join Hulu's roster.
So, what is the way forward for those who aspire to distribute their video content on Hulu, complete with compliant subtitles and captions, especially for viewers watching Hulu outside USA region? The solution is not as daunting as it may seem – let's delve into this puzzle.
Mastering the Path to Video Distribution on Hulu
Getting your video content to thrive on Hulu may seem like tackling a giant puzzle. Here are four practical steps to navigate through this process and secure your spot on this popular streaming platform.
1. Deciphering Captions and Subtitles Requirements
To make a compelling case for your video content, a polished end product is essential. This includes post-production captioning and often subtitles.
Both Hulu and Netflix demand excellence and, despite not having public guidelines for captions and subtitles, Hulu requires adherence to the Federal Communications Commission (FCC) standards and also mandates closed captions under the regulations set by the 21st Century Communications and Video Accessibility Act (CVAA).
In the realm of subtitles, these transcriptions of dialogue in a different language are not subject to the same legal requirements as captions. Nevertheless, they offer an avenue to broaden your audience reach.
2. The Art of Creating Closed Captions
Unlike open captions, closed captions allow viewers the flexibility to switch them on or off. There are numerous resources available, such as the software and professional services offered by Rev, that facilitate accurate transcription of speech and other sounds to create these closed captions.
Rev also assures that the captions file it produces will not hinder your video acceptance on premium platforms, including Hulu. If rejected, Rev commits to rectifying the issue within 48 hours under its Video Acceptance Guarantee.
3. Breaking the Ice with Hulu via Email
Unlike Netflix, Hulu does not explicitly demand submissions only from certain authorized entities. Although unsolicited submissions are usually discarded unread, Hulu provides an email contact for its content team to facilitate conversations with content creators. This can serve as a potential doorway to pitch your video content to Hulu.
4. The Pros and Cons of Partnering with a Video Distributor
At times, joining forces with a distributor may be your best option. They have established connections with Hulu and other streaming platforms and know how to navigate licensing agreements.
However, remember that you would need to share your revenues and potentially pay a one-time fee. Established distributors such as Streaming Features, Speck, and Distribber can be helpful in this regard. Once a deal is finalized, the distributor takes over the delivery of your video content to the online platform.
Meanwhile, don't forget the power of your personal website and the magic of SEO and social media promotion. These platforms can provide additional traction, especially if you are successful in watching Hulu outside USA region. Plus, if you manage to secure a deal with Hulu, embedding your Hulu code on your site can create an additional revenue stream by sharing ad revenue with Hulu.