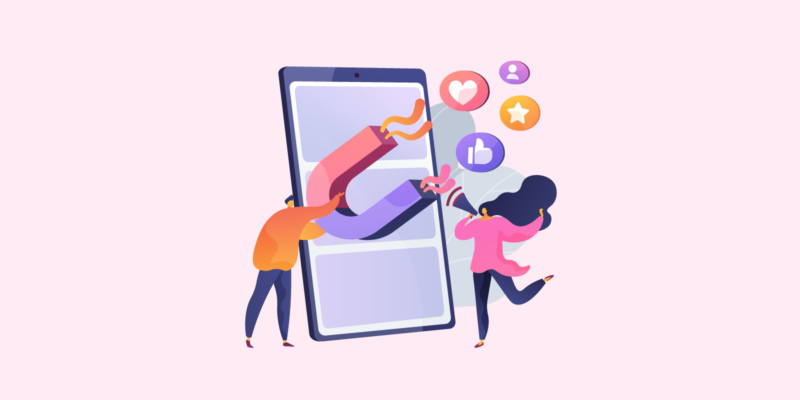 As the world of e-commerce continues to expand, marketing on Instagram has become essential for businesses wanting to stay ahead of the competition. With over 1 billion active users around the globe, Instagram provides tremendous opportunities for e-commerce businesses to reach their target audience and drive sales.
From informative posts to capturing leads, Instagram makes it easy for businesses to market their products and services. But with so many competitors in the space, having a well-crafted strategy is crucial to set yourself apart. That's why businesses must focus on the latest strategies to ensure their e-commerce success in 2023 and beyond.
In this article, we'll be taking an in-depth look at how businesses can use Instagram to boost their e-commerce sales. We'll cover everything from researching and planning to increasing conversions and running ads. By the end of this article, you'll have all the knowledge you need to create an effective Instagram strategy for your business.
# Research and Planning
Instagram is a powerful and popular platform for businesses to reach their target audience and boost e-commerce sales. But to make the most of Instagram, you'll need to research and plan. By taking the time to research who your target audience is and their interests, you'll be able to create content that speaks directly to them.
Your research should examine what other brands in your industry are doing and what kind of content they create. This will give you an idea of what's already working and what's not. You can also look at what your target audience is talking about and what's trending. Pay attention to the hashtags they're using and the type of content they're engaging with.
Once you've gathered the data, you can create a content calendar to plan out posts in advance. This will help you stay organized and ensure that you're consistently posting on a regular schedule. You may also want to consider automating the process with tools and technologies to help you post quickly and efficiently.
Your content should be relevant to your brand and your target audience's interests. You can mix up the types of content you post, such as videos, images, carousels, stories, and more. Look for opportunities to repost user-generated content and leverage influencers and micro-influencers to enhance Instagram views and engagement.
By researching and planning, you can create content that resonates with your target audience and helps you achieve your e-commerce goals.
# Optimizing Your Profile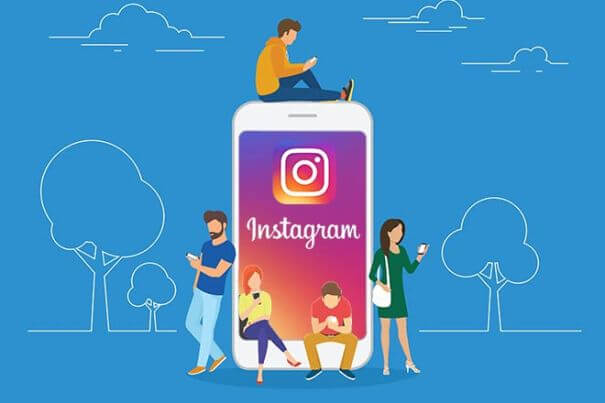 An optimized Instagram profile is essential for e-commerce stores looking to drive sales. When users land on your profile, you want to ensure they understand your business, what it stands for, and what they can expect when engaging with your content. Here are a few tips for optimizing your Instagram profile.
Crafting The Perfect Bio:

Your Instagram bio is the first section people will see when they visit your profile. Creating a bio that reflects your brand and informs users about what you stand for is essential. Make sure to include relevant keywords and phrases to help your profile show up in search results. You can also use it to highlight the benefits of your products or services and link to your other social media accounts and website.



Choosing The Right Profile Photo and Cover Image:

When choosing a profile photo and cover image, selecting visuals that align with your brand is vital. Your profile photo should be an image of your logo or a recognizable figure associated with your company. Your cover image should capture the essence of your brand creatively.



Optimizing Your Profile For Better Discovery:

Optimizing your profile for better discovery involves using relevant keywords and hashtags for your business. This allows users to find your profile when searching for a particular keyword or hashtag. Additionally, add a link to your website or landing page in your bio. This will make it easier for users to access more information about your products or services.
An optimized profile is essential for e-commerce stores looking to drive sales and likes on Instagram. By crafting the perfect bio, choosing the right profile photo and cover image, and optimizing your profile for better discovery, you can create an engaging profile that resonates with your target audience and encourages them to take action.
# Capturing Leads
A crucial part of boosting e-commerce sales with Instagram is finding ways to capture leads. This can be done in various ways, but Instagram Stories and contests are two of the most effective tactics.
Instagram Stories are a great way to capture the attention of your target audience and encourage engagement. You can use stories to share discounts, promote new products or services, offer behind-the-scenes looks into your business, provide helpful tips, and more. Instagram Stories also allows you to ask viewers to take action like visiting your website or subscribing for your email list.
Contests and giveaways are another great way to capture leads on Instagram. Contests allow customers to engage with your brand while increasing brand awareness. You can use contests to ask followers to upload a picture with your product, share a story about why they love your brand or create content that features your product. Giveaways are also a great way to capture leads, as they can help boost likes and comments on Instagram.
In addition to these tactics, there are other ways to capture leads on Instagram. Utilizing the right tools and technologies can help you maximize efficiency and make sure that you're capturing as many leads as possible. For example, using an Instagram Lead Generation Card can be an effective way to capture leads. You can also use third-party services to create customized forms that appear in-app, allowing customers to input their information and become leads.
Moreover, you can use Instagram Insights to track engagement and understand who your target customer is. This data can help you tailor your posts and determine which strategies are working and which ones are not. With the proper research and planning, you can ensure that you're capturing leads effectively.
Finally, you can use Instagram Stories and posts to link directly to your website or landing pages. This allows customers to quickly and easily access the information they need and encourages them to take the next step in the buying process.
By utilizing Instagram Stories, contests and giveaways, the right tools and technologies, research and planning, and linking directly to your website, you can capture leads and drive e-commerce sales.
# Increasing Conversions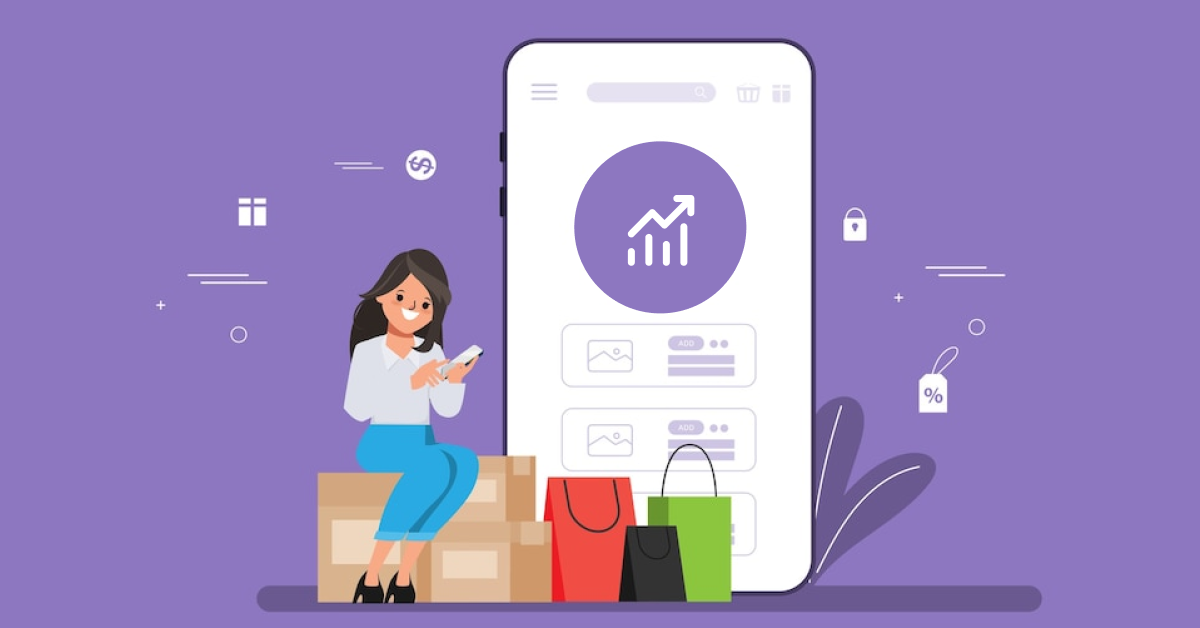 Increasing conversions on Instagram is a crucial goal for e-commerce businesses. With the right strategies, businesses can turn Instagram followers into paying customers. Here are some strategies for increasing conversions on Instagram.
Enhancing Product Pages:

One of the simplest ways to increase conversions is to enhance product pages on Instagram. Product pages are one of the most commonly used features on Instagram, and they allow businesses to showcase their products and link directly to purchase pages. Businesses should ensure the page is easily navigable and visually appealing when creating product pages. The product page should include product descriptions, customer reviews, and pricing information.



Creating User-Generated Content:

Another effective way to increase conversions on Instagram is to create user-generated content. User-generated content is created by business customers, such as reviews or photos of the product. This type of content can promote the product and attract more followers on Instagram. Businesses can also use user-generated content to show potential customers that their product is popular and trustworthy.



Making Sure Posts Are Shoppable:

In addition to creating user-generated content, businesses should make sure their posts are shoppable. Shoppable posts allow customers to purchase products directly through the post without leaving Instagram. This post type makes it easier for customers to purchase products and can help businesses increase conversions.



Incorporating Relevant Hashtags:

Businesses can also increase conversions by incorporating relevant hashtags into their posts. Hashtags are a great way to increase visibility and reach potential customers. When adding hashtags to posts, businesses should use relevant and popular hashtags related to their product. This will help ensure that the right people see the post and can help increase conversions.



Using Influencers:

Finally, businesses can use influencers to increase conversions. Influencers are famous people on Instagram with a large following and can help promote a product. Businesses can partner with influencers to create sponsored posts or videos that promote their product. This type of promotion can help businesses reach potential customers and increase conversions.
# Ads and Paid Tactics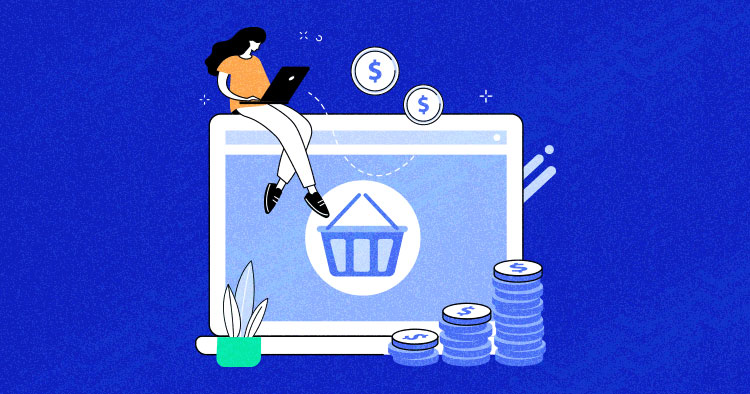 Advertising on Instagram is an incredibly effective way for e-commerce businesses to reach a large, engaged audience. With the proper budget and strategies, businesses can achieve excellent results from their promotional efforts.
Before diving into paid tactics, businesses need to understand the different types of ads on Instagram. Multiple ad formats are available, including stories, carousels, and single image ads. Each type has its strengths and weaknesses, so businesses must select the one that best fits their goals.
Once businesses have decided on an ad format, they must craft the perfect ad copy and visuals to capture attention. This means creating a headline that stands out, writing compelling ad copy, and selecting visuals that draw the viewer in. This will go a long way towards attracting customers to the business's products and services.
When budgeting, businesses need to set a budget and optimize for results. This means that businesses should constantly monitor their campaigns and adjust their budget based on performance. This will help businesses maximize their return on investment and ensure they get the most bang for their buck.
Finally, businesses must ensure that their ads target the right people. This means utilizing the proper targeting parameters to reach the right customer. Businesses can ensure their ads hit their intended audience by leveraging suitable targeting methods.
Overall, paid tactics on Instagram are an excellent way for e-commerce businesses to reach new customers and increase their sales. Businesses can ensure they get the most out of their campaigns by utilizing the proper ad formats, crafting compelling ad copy, setting a budget, and optimizing for results.
Conclusion
Instagram is a potent tool for businesses hoping to grow their e-commerce sales. By understanding the strategies discussed above, businesses can optimize their presence on Instagram to increase conversions and capture leads.
From crafting the perfect bio to creating user-generated content, businesses have a tremendous opportunity to grow their presence on the platform and maximize their e-commerce sales in 2023 and beyond. With the proper research and planning, businesses can utilize Instagram to its fullest potential and achieve more significant results.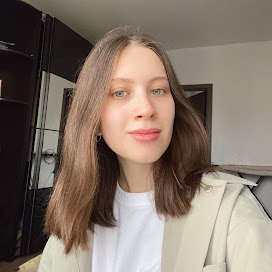 Author Bio:
Jimena Maren is a content developer and marketing manager who works at Snaphappen.com. She has written more trending articles on social media and has a handful of experience in delivering engaging content.
---
You May Also Like to Read