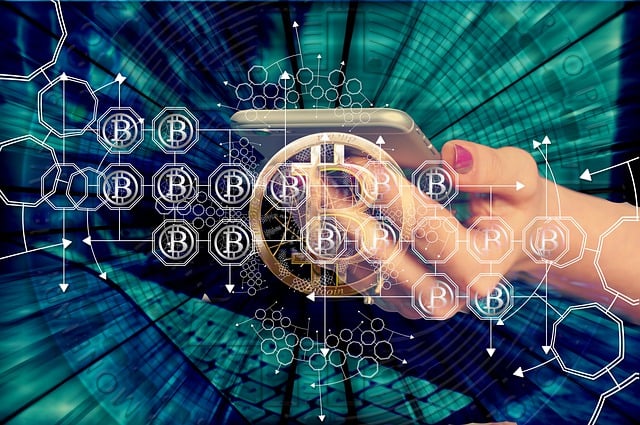 Cryptocurrencies have revolutionized the financial landscape, and mobile app innovations are at the forefront of driving their widespread adoption. As digital currencies gain popularity, mobile apps have emerged as powerful tools that enhance accessibility, security, and usability.
Mobile apps have become indispensable companions for crypto enthusiasts, providing them with unprecedented convenience and empowering them to engage with cryptocurrencies anytime, anywhere.
This article explores key mobile app innovations that are shaping the future of cryptocurrencies, transforming the way they are stored, managed, traded, and utilized. By examining the impact of these innovations, we gain valuable insights into their transformative potential for driving mainstream cryptocurrency adoption and reshaping the financial industry.
Mobile Wallet Apps: Simplifying Cryptocurrency Management
Mobile wallet apps have become indispensable tools for cryptocurrency users. These apps provide a convenient and secure way to store and manage digital assets.
With user-friendly interfaces, the top mobile wallet apps simplify the process of accessing and utilizing cryptocurrencies. They offer features such as multi-currency support, two-factor authentication, and backup and recovery options, ensuring the safety and accessibility of users' funds.
Mobile wallet apps empower users to manage their digital assets on the go, providing them with flexibility and control over their cryptocurrency holdings. Moreover, some wallet apps integrate with hardware wallets, providing an extra layer of security for storing private keys offline.
Trading and Exchange Apps: Increasing Accessibility and Liquidity
Mobile trading and exchange apps have significantly enhanced accessibility and liquidity in cryptocurrency markets. These apps provide real-time market data, price alerts, and advanced charting tools, empowering users to make informed trading decisions.
By facilitating instant trades and seamless transactions, these apps contribute to the growth and liquidity of cryptocurrencies. Users can easily buy, sell, and trade a wide range of digital assets, expanding their investment opportunities and fostering a vibrant and dynamic trading ecosystem.
Some trading apps also offer features like automated trading algorithms and social trading, allowing users to leverage the expertise of experienced traders.
Decentralized Finance (DeFi) Apps: Empowering Financial Freedom
The emergence of DeFi apps on mobile platforms has revolutionized traditional financial systems. These apps enable users to engage in decentralized lending, borrowing, and asset management, eliminating the need for intermediaries and offering greater financial freedom.
Through DeFi apps, users can lend their cryptocurrencies and earn interest, borrow funds using their digital assets as collateral, and participate in decentralized exchanges.
By leveraging smart contracts and blockchain technology, DeFi apps ensure transparency, security, and efficiency in financial transactions, opening up new possibilities for decentralized finance.
Mobile DeFi apps empower individuals to have full control over their finances, bypassing traditional gatekeepers and accessing a wide range of financial services.
Mobile Payment Apps: Bridging Cryptocurrencies and Traditional Finance
Mobile payment apps are bridging the gap between cryptocurrencies and traditional finance, making digital currencies more practical for everyday transactions. These apps integrate cryptocurrencies into their platforms, allowing users to make purchases, send and receive funds, and even convert cryptocurrencies into traditional currencies.
With the ability to conduct cross-border transactions and the potential to revolutionize remittances, mobile payment apps are reshaping the way we transact using cryptocurrencies. They offer global accessibility and convenience, allowing individuals and businesses to embrace the benefits of digital currencies without friction.
Moreover, some mobile payment apps are exploring the integration of stablecoins, providing users with a more stable medium of exchange for day-to-day transactions.
Security and Privacy Innovations: Safeguarding Users
Security and privacy are crucial aspects of cryptocurrency asset management, and mobile app innovations are addressing these concerns. Mobile apps employ advanced security measures to protect users' funds and personal information. These measures include biometric authentication, secure key storage, and end-to-end encryption.
By prioritizing security, mobile apps instill confidence in users, ensuring that their digital assets are safeguarded from unauthorized access and potential threats.
Privacy-focused innovations also allow users to maintain control over their personal data, enhancing their trust in mobile apps as reliable platforms for managing and transacting with cryptocurrencies.
Some apps are exploring decentralized identity solutions, empowering users with greater privacy and control over their digital identities.
Conclusion
Mobile app innovations are driving the future of cryptocurrencies by simplifying management, increasing accessibility, empowering decentralized finance, bridging traditional finance, and prioritizing security and privacy. As these innovations continue to evolve, cryptocurrencies are becoming more integrated into our daily lives.
With user-friendly interfaces, advanced functionalities, and robust security measures, mobile apps are playing a pivotal role in mainstream cryptocurrency adoption. Additionally, mobile apps have played a significant role in the emergence of crypto gambling. Online gambling platforms now embrace cryptocurrencies as a payment method, allowing users to wager their digital assets on various games and betting activities.
The transformative potential of these innovations is reshaping the financial landscape as cryptocurrencies become seamlessly integrated into our mobile experiences, empowering individuals and businesses alike to embrace the future of digital finance.
You May Also Like to Read