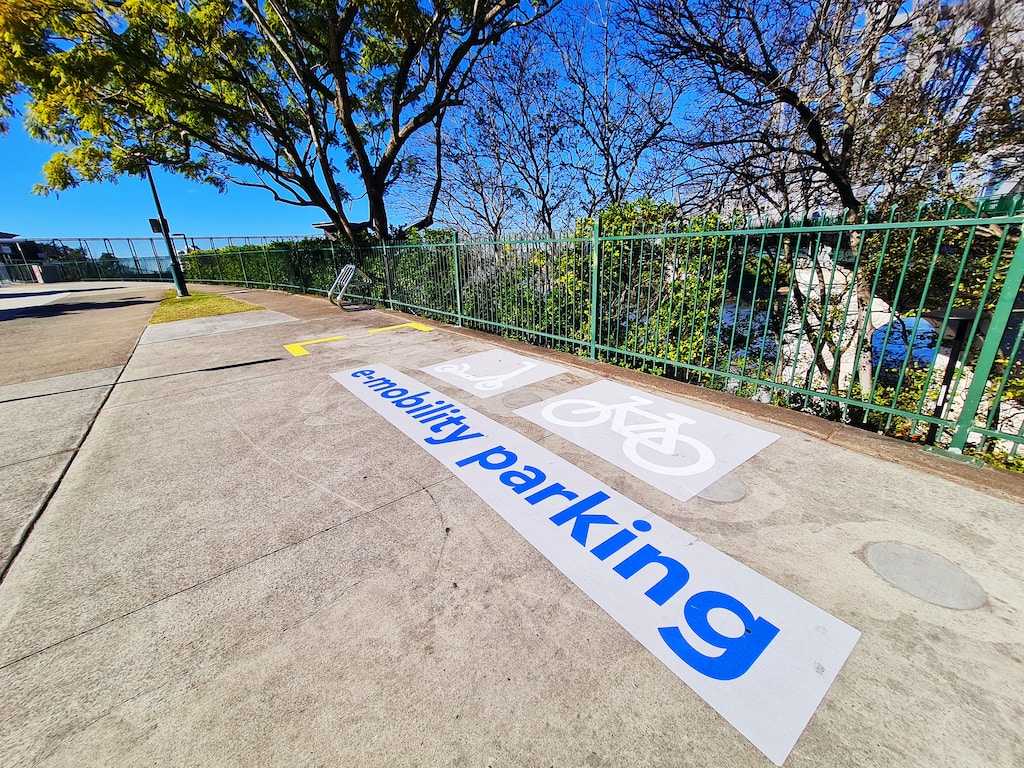 As the world transitions towards a more sustainable future, electric mobility solutions are gaining increasing prominence. Electric vehicles (EVs) have emerged as a viable and environmentally-friendly transportation option. To support the widespread adoption of EVs, the development of efficient and reliable eMobility charging solutions has become imperative. These charging solutions encompass the infrastructure and technologies that enable the charging of electric vehicles. In this article, we will explore the features, benefits, and cost considerations of eMobility charging solutions. Understanding these aspects will highlight the significance of these solutions in promoting electric mobility and creating a sustainable transportation ecosystem.
Features of eMobility Charging Solutions
a) Charging Station Infrastructure:
eMobility charging solutions comprise the physical infrastructure of charging stations. These stations come in various forms and power levels, ranging from standard home chargers (Level 1) to dedicated charging stations (Level 2) and rapid charging stations (Level 3). The charging station infrastructure includes components such as charging ports, cables, connectors, and supporting equipment.
b) Smart Charging Capabilities:
Many eMobility charging solutions incorporate smart charging capabilities, allowing for efficient energy management. These features enable intelligent scheduling of charging sessions, taking into account factors such as electricity demand, grid conditions, and user preferences. Smart charging also facilitates the integration of renewable energy sources, optimizing the utilization of clean energy for EV charging.
c) Payment and Authentication Systems:
eMobility charging solutions often include payment and authentication systems to ensure a seamless charging experience. These systems may involve mobile apps, RFID cards, or other authentication methods for users to initiate and pay for charging sessions. Integration with payment gateways and energy providers ensures accurate billing and transparent transaction management.
d) Connectivity and Data Monitoring:
Many eMobility charging solutions offer connectivity and data monitoring capabilities. This allows for remote monitoring of charging sessions, access to real-time energy consumption data, and the ability to receive notifications and alerts. Connectivity also enables over-the-air updates and software enhancements for charging station management and performance optimization.
Benefits of eMobility Charging Solutions
a) Convenient and Accessible Charging:
eMobility charging solutions provide convenient and accessible charging options for EV owners. By expanding the charging infrastructure, EV drivers have more locations to charge their vehicles, reducing range anxiety and increasing confidence in EV adoption. Increased accessibility encourages the use of EVs for daily commutes, long-distance travel, and various other transportation needs.
b) Environmental Sustainability:
eMobility charging solutions promote environmental sustainability by facilitating the use of clean energy sources for EV charging. By integrating with renewable energy systems, such as solar or wind power, charging stations can reduce reliance on fossil fuels and minimize carbon emissions. This synergy between electric mobility and renewable energy contributes to the overall reduction of greenhouse gas emissions and supports a greener transportation ecosystem.
c) Cost Savings:
eMobility charging solutions offer cost savings for both EV owners and charging station operators. EV owners can benefit from lower fuel costs compared to traditional gasoline-powered vehicles. Charging at home or during off-peak hours when electricity rates are lower can further reduce charging costs. For charging station operators, eMobility charging solutions provide revenue-generating opportunities through user fees, subscription models, or partnerships with energy providers.
d) Grid Stabilization and Energy Management:
The integration of smart charging capabilities in eMobility charging solutions contributes to grid stabilization and effective energy management. By intelligently managing the charging load, these solutions help balance electricity demand, prevent grid overload, and optimize energy distribution. This enables a smoother integration of EV charging with the existing electrical infrastructure and paves the way for increased EV adoption without straining the grid.
Cost Considerations of eMobility Charging Solutions
a) Charging Station Installation:
The cost of installing charging stations can vary depending on factors such as the type of charging station, power capacity, and required electrical infrastructure upgrades. Level 1 charging stations, utilizing standard household outlets, typically have lower installation costs compared to Level 2 or Level 3 charging stations. However, fast-charging stations with higher power capacity may require more extensive electrical work and incur higher installation costs.
b) Equipment and Maintenance:
eMobility charging solutions involve the purchase and maintenance of charging station equipment, including charging ports, cables, connectors, and associated software. The initial investment in quality equipment ensures reliable and safe charging operations. Additionally, ongoing maintenance and repairs are necessary to keep the charging stations in optimal condition, contributing to the overall cost of eMobility charging solutions.
c) Energy Costs:
The cost of electricity for charging EVs is a significant consideration for both EV owners and charging station operators. The pricing structure, which can vary based on location and energy provider, determines the cost of energy consumed during charging sessions. It is important to evaluate electricity rates, peak and off-peak pricing, and any special pricing plans available to optimize the cost of charging and maximize cost savings.
Conclusion
eMobility charging solutions play a pivotal role in supporting the growth of electric vehicles and creating a sustainable transportation ecosystem. These solutions offer features such as charging station infrastructure, smart charging capabilities, payment systems, and connectivity. The benefits of eMobility charging solutions include convenient charging options, environmental sustainability, cost savings, and grid stabilization. However, it is crucial to consider the cost aspects associated with eMobility charging solutions, such as installation costs, equipment and maintenance expenses, and energy costs. By understanding the features, benefits, and cost considerations, stakeholders can make informed decisions and contribute to the advancement of electric mobility solutions, fostering a cleaner and greener transportation future.
You May Also Like to Read