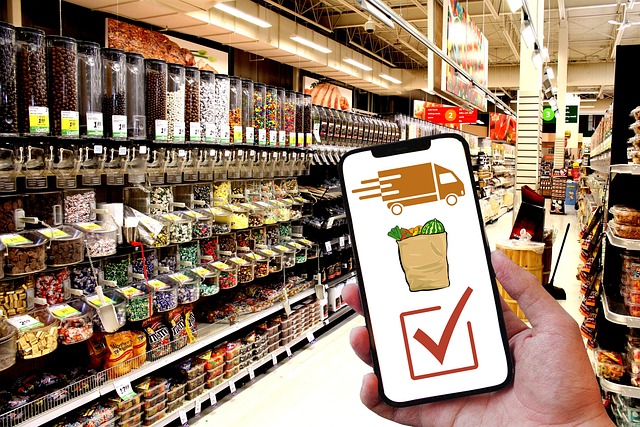 Grocery shopping is a necessary chore for most of us. Thankfully, we can do it from the comfort of our homes, rather than spending hours driving to the supermarket and browsing every aisle on a weekly basis.
Unsurprisingly, almost half the population in the United States shops online for groceries – that's close to 150 million shoppers! Grocers are aware of these trends. They are keen on building consumer relationships and resolving business challenges using technologies like Artificial Intelligence (AI) and Machine Learning (ML).
Bringing A Paradigm Shift in Grocery Delivery App Development
You might have never thought about artificial intelligence in the past, but you've probably already used it when you had groceries delivered to your house. Artificial Intelligence and Machine Learning can use product and consumer data to help with business growth. They have changed several facets of grocery delivery for the better:
Improved Delivery
Many customers hesitate to order groceries online because of delivery-related issues, such as:
Questionable quality: Customers may be afraid of receiving incorrect or damaged items due to negligent handling.
Availability issues: The delivery timings may not be in their favor, and they don't have the time to wait around for their deliveries.
Excessive delays: Delivery services can get delayed for several hours because of multiple logistical problems. These include high demand and poor workforce management.
Stores can prevent these situations by having their grocery delivery app development company implement Artificial Intelligence. For instance, it can alert grocery-picking robots to pack delicate and fragile items like glass bottles and produce them carefully. This would minimize touchpoints during transit, ensuring the safety of the goods.
Customers can also track their delivery in real-time to know exactly when they can expect it. The AI system can also detect possible issues and flag them for immediate action by the online store.
Personalization
Every customer likes special treatment, and with AI, grocers can provide it by targeting highly specific customer groups. For example, if a customer buys yogurt daily, an AI-powered app will offer different yogurt brands and items as shopping suggestions. That's because the customer is more likely to consider trying other yogurt-related products.
The AI is simply using its knowledge of that customer's shopping habits, and it can do so with millions of customers simultaneously.
Dynamic Pricing
AI can absorb massive volumes of data that are beyond human capabilities. It is what it was designed for. But that's not all; this technology continues to learn over time the deeper it delves into all that data. Grocery delivery apps use these technologies to gain more insights into customers' shopping habits. They are able to provide more targeted and relevant promotions as they do.
In this case, it helps understand individual shopping preferences, including which items customers purchase frequently and which they avoid. It improves itself at determining which items would sell quickly if promoted at particular prices. Interestingly, this leads to different prices for different customers.
Better Inventory Management
Customers often face inventory-related issues during online shopping, such as out-of-stock products and incorrect details (wrong pricing or item information). AI proves very useful here as it helps stores with better inventory management and keeps customers from getting agitated and abandoning their carts.
This technology tracks inventory in real-time, keeping stores informed in case they run out and ensuring items are well-stocked. AI-powered grocery robots scan shelves and check for damaged, expired, and incorrectly labeled items to ensure accurate inventory.
Impacting Customer Experience
Grocery delivery app development companies already use AI to transform the customer experience. This is something online grocers are prioritizing in their marketing strategies today. Amazon is an excellent example of leveraging large amounts of customer data to provide an intuitive shopping experience.
Customers have easy access to previous orders, similar product suggestions, and recommendations based on similar purchases by other customers. Amazon uses AI algorithms to regularly collect and analyze customer data in a bid to provide a seamless and accurate experience to its customers.
Final Thoughts
AI and ML have transformed grocery delivery app development, to say the least. These technologies can even provide "virtual stores" to shoppers who still prefer the brick-and-mortar experience.
They use customer purchase histories for this purpose, showing customers items they'd be interested in. Shopping becomes smooth and enjoyable, rather than an annoying errand, when people find what they want at great prices.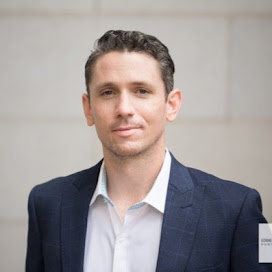 Author Bio:
This blog post is written by Richard Roundy, a senior developer working at AppsChopper who brings a wealth of experience in app development. He is passionate about sharing his knowledge with others and is dedicated to staying up-to-date on the latest industry trends.
---
You May Also Like to Read