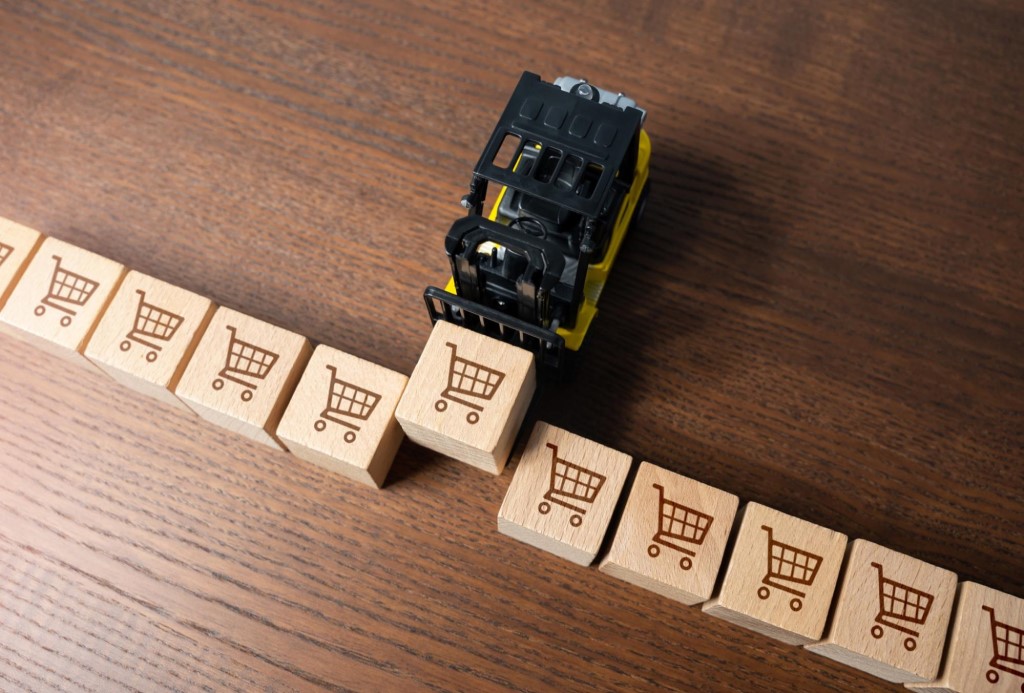 Operating a successful e-commerce store on BigCommerce presents its own set of challenges and rewards. One crucial aspect that can dramatically impact the bottom line and customer satisfaction is order fulfilment. A poor fulfilment process can damage customer relationships and hinder growth, but fear not – Bezos.ai is here to redefine how you handle fulfilment.
Bezos.ai provides an advanced fulfilment-as-a-service solution, optimised for BigCommerce merchants. They tackle all elements of fulfilment: storage, picking, packing, despatch, and delivery. Through their intuitive portal, you'll gain real-time visibility of all orders, enabling you to track and manage fulfilment more efficiently. Bezos.ai delivers services and scalability previously only available to big corporations, offering the support that small and medium e-commerce businesses need to grow and prosper.
Key Considerations for BigCommerce Merchants
Streamlined Integration
Integrating your BigCommerce store with Bezos is a smooth and straightforward process. This seamless connection enables more rapid order processing and better customer satisfaction. Not only that, but it also helps avoid overselling by syncing your inventory across all your sales channels in real time.
Comprehensive Fulfilment Service
With Bezos.ai, you get more than just a fulfilment service. They manage every element of your order fulfilment from storage and picking to packing, despatch and delivery. This all-inclusive approach frees up valuable time and resources, enabling you to concentrate on core business functions such as marketing and product development.
Scalability
Regardless of your business size, Bezos.ai is fully equipped to support your growth. Their scalable fulfilment solutions are designed to adapt to changing business needs, ensuring you always have the necessary resources to meet increasing customer demand.
Cost Efficiency
One of the key advantages of Bezos.ai is its transparent pricing model. They offer a monthly subscription fee for the use of their technology and fulfilment charges based on what you use. This includes receiving and storing your products, picking and packing each order, and shipping. With no hidden costs or setup fees, Bezos.ai provides an economical solution that improves your bottom line.
Enhanced Customer Experience
Bezos.ai helps you deliver a superior customer experience by providing accurate and reliable fulfilment and delivery. Their real-time order tracking increases transparency and trust, promoting customer satisfaction and repeat business.
The Bottom Line
Navigating the world of e-commerce can be tricky, but it needn't be with the right partner. With its full-service fulfilment model, Bezos.ai provides BigCommerce merchants with the support they need to scale and grow. It caters to various industries, from UK drinks brands to Australian businesses looking to expand into the UK and Europe. Their technology-driven solution handles all aspects of the fulfilment process, saving you time and effort.
The journey with Bezos.ai goes beyond mere transactional interactions. With the ethos of delivering happiness to all involved – the team, clients, end customers, and suppliers, they strive to cultivate partnerships that foster growth and success. Hence, if you are a Founder, CEO, or Head of E-commerce looking to improve your customer experience, save time, or cut down on fulfilment costs, Bezos.ai is the partner you need.
As we wrap up, it's clear that in the dynamic e-commerce space, Bezos.ai sets itself apart as an ally for BigCommerce merchants. They offer a unique blend of technology, service, and value that empowers you to take your business to new heights. Get your free quote, or speak to an expert today, and let Bezos.ai revolutionise your fulfilment process. Now is the time to start saving and accelerating your business growth with Bezos.ai.
You May Also Like