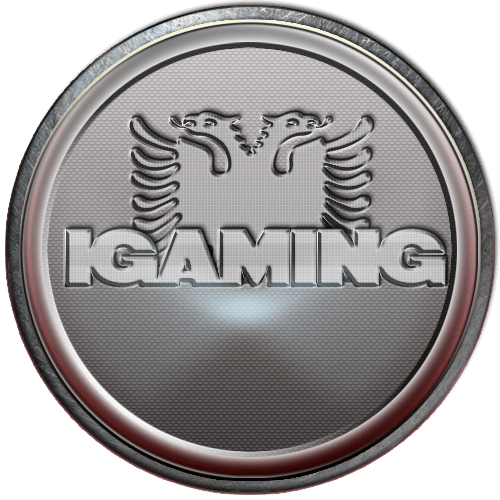 In the dynamic world of iGaming, where technology is the driving force behind innovation, an exciting wave of advancements is poised to reshape the player experience like never before. As players seek more immersive, seamless, and engaging experiences, several groundbreaking technology trends are on the horizon, ready to fundamentally change the landscape of iGaming. From the fusion of augmented reality (AR) and virtual reality (VR) to the rise of blockchain and the integration of artificial intelligence (AI), let's dive into the transformative tech trends that are about to redefine the way we play.
1. Augmented Reality and Virtual Reality Take Centre Stage
Picture this: you're sitting in your living room, but thanks to augmented reality, you're transported to a vibrant casino floor. VR headsets bring the slot machines, card tables, and roulette wheels to life, allowing you to interact with the virtual world in real time. Augmented reality overlays data and graphics onto your surroundings, enhancing the iGaming experience by blending the digital and physical worlds seamlessly.
These technologies are set to bridge the gap between online and land-based casinos, providing players with a new level of immersion. Imagine attending a poker tournament where you can see your opponents' facial expressions, just as if you were sitting across from them. The convergence of AR and VR will create a captivating and social iGaming environment that caters to the preferences of both traditional and tech-savvy players.
2. Blockchain: Redefining Transparency and Security
The advent of blockchain technology is revolutionising the way transactions occur within the iGaming realm. This decentralised and transparent system ensures fairness, security, and anonymity. Smart contracts on the blockchain enable instant payouts, eliminating the need for lengthy verification processes. Players can enjoy faster withdrawals and a more trustworthy gaming experience, knowing that their bets and wins are securely recorded and cannot be altered.
Moreover, blockchain's tamper-proof nature addresses one of the longstanding concerns in iGaming—rigged or manipulated outcomes. Through the use of provably fair algorithms, players can independently verify the randomness of game results, establishing a new level of trust between players and operators.
3. Personalised Gameplay with Artificial Intelligence
Artificial intelligence is rapidly evolving, and its integration into iGaming is poised to create a personalised and tailored experience for every player. AI algorithms analyse player data, including playing habits and preferences, to offer customised game recommendations. This ensures that players are presented with options that resonate with their individual tastes, enhancing player engagement and retention.
Furthermore, AI-driven chatbots provide real-time customer support, addressing player queries promptly and efficiently. This not only enhances the overall player experience but also helps operators streamline their customer service operations.
4. 5G Connectivity Unleashes Seamless Gameplay
The rollout of 5G networks is set to unleash a new era of seamless and high-speed gameplay. With lower latency and faster data transfer rates, 5G technology eliminates lags and buffering, providing players with uninterrupted gaming sessions. This is particularly crucial for live dealer games and competitive eSports, where split-second decisions can determine the outcome.
5G's impact extends beyond smoother gameplay—it opens the door for more sophisticated multiplayer experiences and augmented reality applications. Collaborative gaming experiences, where players from different corners of the world can interact seamlessly, will become the norm, enriching the social aspect of iGaming.
5. Cross-Platform Integration for Fluid Gaming
The days of being tied to a single device for gaming are fading fast. Cross-platform integration is on the rise, enabling players to start a game on one device and seamlessly continue on another. Whether transitioning from a desktop to a mobile device or vice versa, players can enjoy a fluid gaming experience without losing progress or disrupting their immersion.
This trend caters to the evolving lifestyle of players, who switch between devices based on their convenience. It also encourages longer play sessions and increased engagement, as players have the flexibility to choose the platform that suits their current situation.
6. Hyper-Personalized Loyalty Programs
Loyalty programs have long been a staple in the iGaming industry, but technology is poised to take them to new heights. With the help of data analytics and AI, operators can create hyper-personalized loyalty programs that offer rewards and incentives tailored to each player's preferences and behaviour. This not only boosts player retention but also fosters a sense of exclusivity and appreciation.
Imagine receiving a special bonus on your favourite slot game or exclusive access to a high-stakes poker tournament, all based on your gaming history and preferences. These personalized rewards not only enhance the player experience but also establish a stronger bond between players and operators.
In conclusion, the iGaming landscape is on the brink of a transformative revolution fuelled by groundbreaking technology trends. Augmented reality and virtual reality are set to transport players to new dimensions of immersion, while blockchain ensures transparency and security. Artificial intelligence adds a personal touch to gameplay, and 5G connectivity brings seamless experiences to life. Cross-platform integration and hyper-personalized loyalty programs round out the offerings, ensuring that players are at the centre of this technological evolution. As these trends converge, players can look forward to an iGaming experience that is richer, more engaging, and tailored to their preferences like never before. The future of iGaming is bright, and it's powered by innovation.