At the earlier time of this year AOMEI Technology released their backup software – AOMEI Backupper 2.5. And as usual, there are 5 editions. AOMEI Backupper Standard Edition, AOMEI Backupper Standard For Win 7, AOMEI Backupper Professional, AOMEI Backupper Server and AOMEI Backupper Technician. The first two are freeware, the other are paid. Another classification can be made by reference to its use, for personal or for business.
I've decided to write a new article about AOMEI Backupper 2.5 because of its new functions. I think since the new function – Universal Restore added, it is much more powerful software than before. With PXE boot tool and Win PE tool, it is a full deployment software.
New Functions in AOMEI Backupper 2.5
This update changes a lot. Assume that you get a new computer, then you plan to transfer the data from the old to the new one, how to do? Copy and Paste is impossible because of huge volume. Nowadays, you can try AOMEI Backupper 2.5 and its feature – Universal Restore. As its name suggest, it makes that backup and restore on a dissimilar machine is possible. Traditionally, we do backup & restore is on the same computer, but now we are dealing with different hardware, thus the function: Universal Restore of Backupper comes in handy.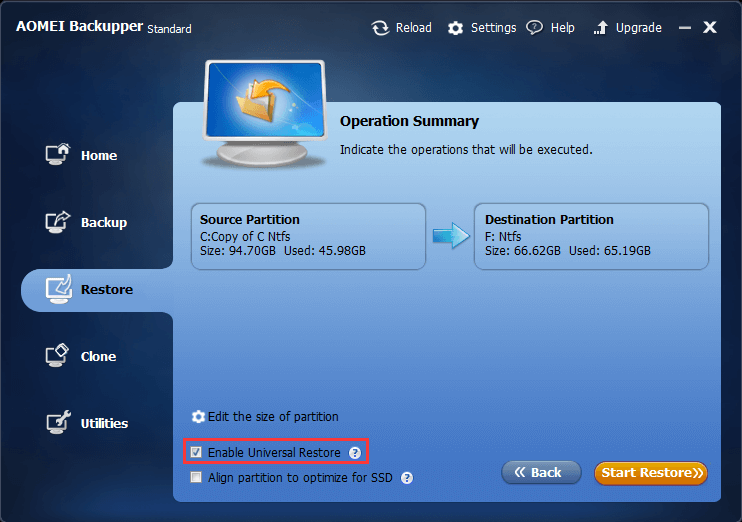 Another breakthrough of AOMEI Backupper 2.5 is that it supports system clone and restore between MBR and GPT disk. To achieve this, you should with the help of a powerful utility named Create Bootable Media.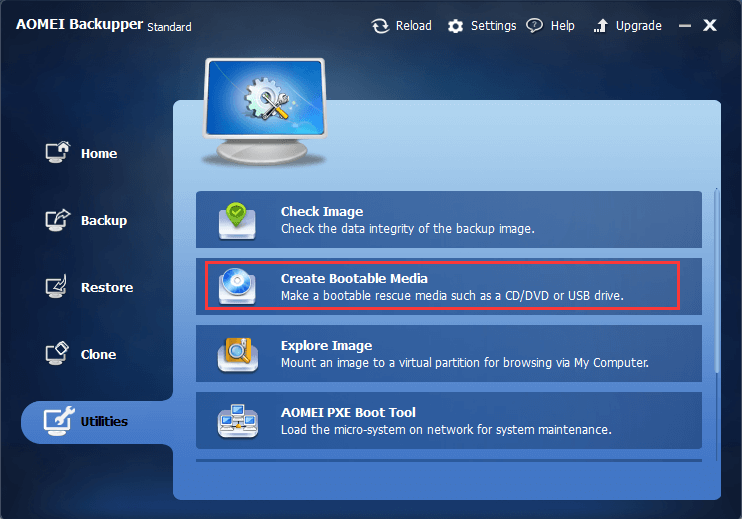 They have also made some optimizations on it. Such as, for schedule backup advanced settings. AOMEI Backupper 2.5 added a new option which allows you to much more clearly select whether or not to automatically perform missed scheduled backup tasks in the next system boot. For PXE network booting, they added HTTP method to accelerate the downloading of image file. Here, I would like to recommend you a single small program – AOMEI PXE Boot Free tool. Right, it is deriving from Backupper.



For email notifications, it added including computer name into message and enhance AOMEI SMTP server to make sure that all notifications can be delivered successfully.
In a word, AOMEI Backupper is an excellent and all-in-one backup software, with its new 2.5 version released, it has added many new functions and also fixed some issues and bugs. If your computer need to backup and other maintenance software, AOMEI Backupper is a good choice. It support Windows 8.1, Windows 8, Windows 7, Windows Vista, and Windows XP (all editions, 32/64-bit).