I just found this awesome chrome extension called Hush for saving secret bookmarks and password protect them. Hush is a private bookmarking extension to privately save your favorite web pages or links when you're browsing the web incognito. It's free and easy to use!
Browse in private with incognito mode.
When you don't want anyone to check your browsing history and see what websites you have visited, you must use your browser's Private or Incognito mode. By browsing the web in incognito mode, pages that you view won't appear in your browser's history. So anyone who opens your browser can't check the browsing history and see where you've been.
Even in incognito mode any files you download or bookmarks you create will be kept. So what will you do if you want to save your secret websites while browsing in incognito mode? Bookmarking just can't cut it as it would defeat your purpose of privately browsing the web and anyone using your computer can see them. Hush is a browser extension that's created to solve this problem. Hush is a great browser extension in Chrome for hiding your secret bookmarks that you don't want anyone who opens your browser to accidentally come across.

The Hush private bookmarking extension doesn't ask you for your name or email, you just need to enter a secret password to create a set of bookmarks. Each set of bookmarks in Hush is secured by a password of your choosing. You can easily make multiple sets of bookmarks by choosing a different password for each set. All your secret bookmarks are encrypted using the highest standards and they're only stored on your computer. So any would-be snoopers will never be able to see what you've bookmarked.
Hush private bookmarking extension for Chrome has a number of useful features like bookmark links on a web page, bookmark all tabs with a single click, importing/exporting bookmarks, and the best part is that you can get access to your private bookmarks in any Chrome browser, on your computer, tablet or phone.
How to use Hush extension?
The Hush private bookmarking extension runs only when you are in incognito mode for privacy reasons. So, to use Hush extension first you need to enable it to run in incognito mode.
How to enable the Hush extension in incognito mode
Open your Chrome Extensions page.
For the Hush private bookmarking extension, click the "Allow in incognito" checkbox.

That's it! You're ready to use Hush and secure your bookmarks from prying eyes.
How to bookmark web pages with Hush private bookmarking extension
After you've added Hush extension to Chrome, you can see the Hush icon in your browser toolbar. While you're on the page you want to bookmark, simply click the Hush icon and enter a password you want to use to protect the bookmark and then click the Bookmark button. That's it! You've saved a bookmark.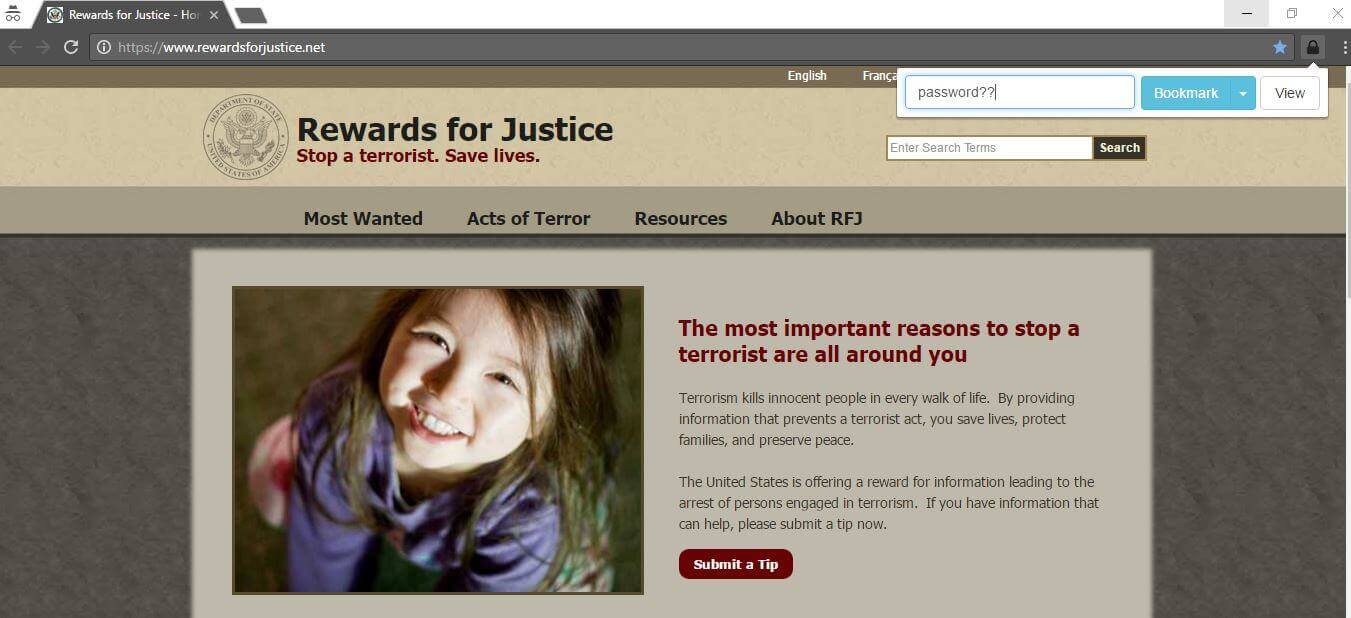 Hush extension also provides "Bookmark All Tabs" functionality with which you're able to hush-bookmark all opened tabs in incognito windows at once. Bookmark All Tabs function is very helpful when you would like to hide an existing bookmark folder with all its bookmarks. For that just open all your bookmarks in an incognito window by right-clicking the existing bookmark folder and selecting Open all bookmarks in Incognito window, then from any page, bookmark all your tabs with Hush Bookmark All Tabs function that is found under the drop-down menu on the Bookmark button.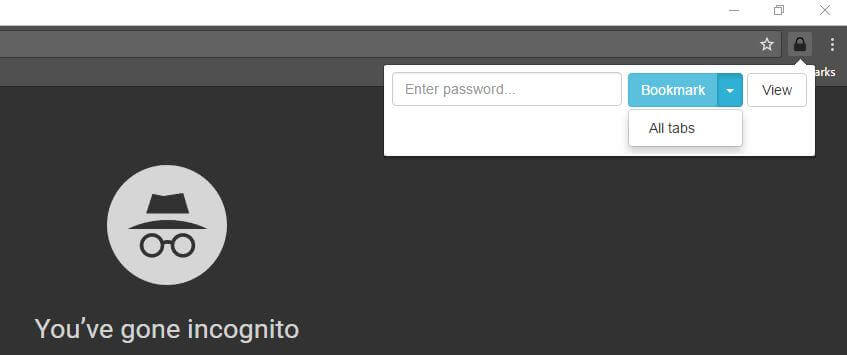 How to access your secure bookmarks, saved with Hush extension?



Using Hush private bookmarking extension is the only secure way to create and access private bookmarks in incognito mode. To access your secure bookmarks first click the Hush icon to open Hush pop-up and enter the password associated with the set of bookmarks you want to get access to, and then click the View All button. Your secure bookmarks panel will open up in a new tab.


How to export and import your secure bookmarks?
You can export an encrypted version of all your private bookmarks, simply by copy-pasting the secure text data in the Export drop-down to a file.
Then you can import encrypted bookmarks by entering the password you used to save your set of bookmarks and pasting your secure text in the Import drop-down.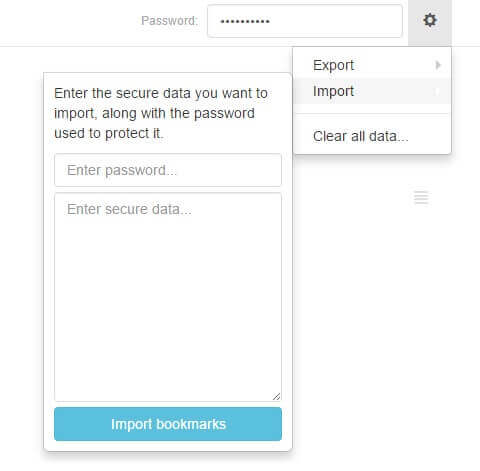 Import function makes really easy to bring up web pages you've bookmarked in the past using Hush. This is the easiest way to instantly access all your private bookmarks from any computer anywhere with Chrome browser and hush private bookmarking extension. Please don't forget the password you used to save your private bookmarks, or else you won't be able to decrypt your encrypted bookmarks!