Many of us have come across incidents that have put us in trouble due to lack of security. This makes us scared of proceeding further in many areas of our life. The same prevails in online as the web has turned out to be the major part of our life. From groceries till booking homes everyone is reliable on the internet. And that is why people consider security as a vulnerable element.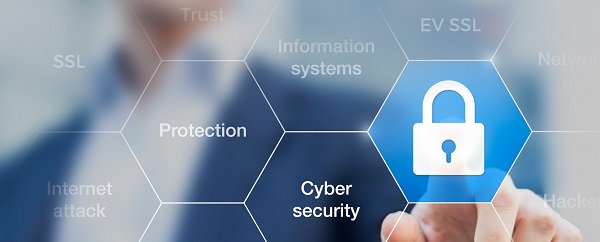 In order to overcome this issue on the web, experts have come up with the ultimate certification which is the EV SSL. Leading websites across the world which includes even the start-ups, use this EV SSL certification in order to protect their customer's data.
Let me walk you through this topic. If you are a start-up business owner, then you should definitely have a look at this post.
Let's Get Started!!!
What is EV SSL?
Extended Validation SSL Certificate is abbreviated as EV SSL. The certification is the biggest cause for a website's trustworthiness. As many users have already identified that this certification is the confirmation of genuine business they have equipped it. Do you think it is essential for your business too? Then scroll down.
Give your audience an assurance of security on visiting your website. Think how do they find whether your website is secured? Have you ever noticed companies name with a green bar and a padlock icon before the URL? That is exactly the identification of website that notifies customers that the website is secure enough to handle.
SSL Validation is classified into three different categories as follows and EV is one of them:
Domain Validation
Organization Validation
Extended Validation
Domain Validation Certificate:
A domain validation certificate provides a basic level of validation. This type of SSL certificate is provided within minutes, as certificate authority verifies only the domain ownership. A green padlock, https is an indication of having DV (Domain Validation) SSL certificate for the website/web page.
Organization Validation Certificate:
Organization Validation SSL certificate is something more than a domain validation certificate. Thus, it involves a bit more validation process when compared to domain validation certificate.
Extended Validation:
When it comes to extended validation the SSL certificate delivers the highest level of trust as this type of SSL Validation verify your business details in depth and display business name in the browser. E-commerce, banking, social media, government, etc. makes use of this validation certificate. It will take more time for issuance compared to domain validation and organization validation SSL certificate.
Now have a look at how EV SSL certificate differs compared to Standard SSL certificate:
Standard SSL Certificates:
A standard SSL certificate is a perfect solution for small and medium-sized business. The standard SSL certificate can either be domain validated or organization validated.
Identifying a Standard SSL Certificate:
"HTTPS" is displayed before the URL.
A green padlock is displayed along with the website/web page URL.
Find some of the key features of Standard SSL Certificate:
Validation type: Domain or Organization Validation
URL Displays: HTTPS with Green Padlock
Issuing Time: Within Minutes
Encryption Level: up to 256-bit
Site Seal: Static or Dynamic
Browser Compatibility: 99%
Some examples of Standard SSL certificates:
RapidSSL certificate
Thawte SSL123
Comodo PositiveSSL
Extended Validation SSL Certificates:
The Extended Validation SSL Certificate that is highly recommended for websites like E-commerce websites, Healthcare Industries, Government Sectors, Education & Financial Institutions.
As these organizations and institutions collect user's or customer's information, the EV-SSL certificate is considered highly trustable in order to secure the data of their customers and increase their confidence for data security on the website by displaying business name in the browser.



Identifying EV SSL Certificate:
The web address bar holds the HTTPS before the URL
Business name in green text before the URL in the browser
Padlock before business name
Dynamic Site Seal
Key Features of an EV-SSL Certificate:
Fully extended business validation SSL certificate
Issued within 3-5 business days
256-bit encryption strength
Compatible 99% on mobile and web browsers
Improves business profit and conversion rates
Unlimited server licenses
Displays company name with green text
Some examples of EV SSL certificates:
GeoTrust EV SSL
Symantec EV SSL
Now let us see how an EV – SSL Certificate Helps Businesses;
What Does EV SSL Do For Businesses?
An EV SSL certificate is expected to do the following things for any kind of business;
Provides Secured environment
Expands business sales and conversion rate
Boosts website ranking on Google & avoid security warning
Guaranteed Secured Environment:
The EV-SSL Certificate encrypts website with 2048-bit key length and 256-bit certificate encryption. The combination of signature and encryption key is considered hard for hackers to break.
Indicators Boost up Business Sales & Conversion Rate:
There are certain identifications that users expect from a secured website which indeed improves their business sales. Among them, Organization's name with green text, HTTPS:// in URL are considered really important by customers. These indicators are obviously provided when the organization adopts EV SSL certification for their website.
The EV SSL certificate helps website owners to gain trust of customer's for data security by displaying business name in the green text in the browser. That not only improve all over conversion rate on the website, but also help to improve business sales too. So adopting an EV SSL certificate is the best choice when business is online.
Ranking Boost in Search Engines & Avoid Security Warnings:
In 2014, Google has announced that it helps sites in SERPs those have adopted an SSL certificate. Now major browsers such as Firefox, Chrome are also support SSL certificate (https) pages and giving warning for non secure (http) pages if they are accepting confidential information. As per recent update on secure web, from July 2018 Google Chrome is giving "not secure" warning for all non HTTPS pages. So now SSL is becoming the most important factor to avoid this type of security warning in the browser.
Wrap Up:
An EV-SSL certificate is something more than providing security to the website. As mentioned in the above passage, the SSL certificate is a key to improve SERP results on Google.
Moreover installing EV SSL certificates could highly benefit online businesses to boost ranking in search engine as well as improving business sales. In case if you are running a business and planning to improve your online presence then you should definitely make use of this EV SSL Certificate.