Computer data is something that you don't necessarily think too much about until the day comes when you cannot access your files. For example, an Excel file that won't open because it has the wrong file structure and the software determines it's invalid because it's corrupted. Or, the research files that were open when the operating system crashed and now they're missing from the folder.
In this article, we discuss the importance of data safety, how to take better care and what to do should one or more files suffer damage or become corrupted.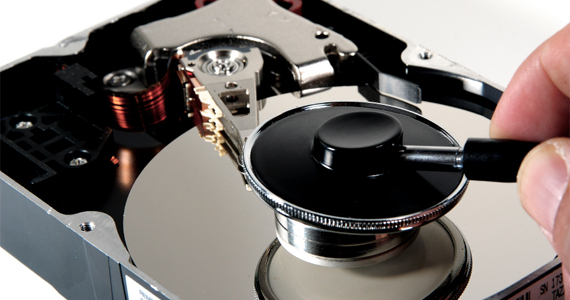 Safer File Usage Procedure
We tend to open a spreadsheet and then not close it. Just in case we need to access our personal finances spreadsheet, we leave it open all evening. The same is often true of other important files.
The risk with keeping files open longer than necessary is that should either the application (Excel, Word, etc.) or the operating system itself (Windows, Mac, Linux, Android, iOS) crash, often the file gets corrupted because it was open at the time. To avoid this, close files when they're no longer needed.
Use Auto-Save Features
Many apps include automatic saving features to save a new version of the open file periodically when a change is noted in the data.
For instance, with Office 365, it can periodically save a file to OneDrive to provide an off-site, cloud-based storage solution. This is useful in case your primary hard drive fails; there's a secondary version saved elsewhere.
Rename Files and Create Backups Regularly
With the tendency to save over a previous version of a file with the latest one, rolling back to a previous file version becomes difficult or impossible.
One approach to take is purposely saving a new version of a regularly used file and iterating through a numbered sequence when doing so, e.g. personal-finance-ver5. This, at least, creates a history of the same file going back through time.
Another way is using a cloud service that stores multiple file versions of the same name. This is a feature that usually is only offered on premium, paid cloud storage accounts.
What to Do If You Suffer Data Loss or File Corruption
Dealing with disk corruption yourself is never a good idea if you lack the experience or the correct software tools to do so. You're likely to do more harm than good and when you only get one shot at recovering a file successfully, making a mistake isn't going to end well. Also, you lack a certified clean room to open up the hard drive to fix a damaged component too.
In this situation, you need a professional company that has the right personnel and software tools. A company like Secure Forensics comes with a wealth of knowledge within their team. They've successfully recovered thousands of data and files for their clients. Their clients don't pay for data recovery until they've seen the recovered files with their own eyes. There are few companies like Secure Data Recovery that stand by their file recovery work in this manner. This provides a lot of reassurance for worried computer owners with files they cannot open any longer.
Everyone eventually has a problem with file corruption, but if you follow the suggestions in this article, the frequency of it will be reduced. Nevertheless, reach out for help if the worst happens.