In computer terms, "Backup is a copy of a file or other item of data made in case the original is lost or damaged." With zettabytes of data being uploaded to the web every hour, efficient data storage systems have become the requirement of the hour. Though the advent of cloud computing technologies have come as a requisite, reliability and accessibility are the two aspects that have to be addressed with such nascent technologies. After years of dedicated research and fine tuning, cloud storage technologies are fast becoming dependable and cost effective. A justification for this assertion is that most electronic device manufacturers and software developers are starting to offer cloud storage as value add-on along with their product.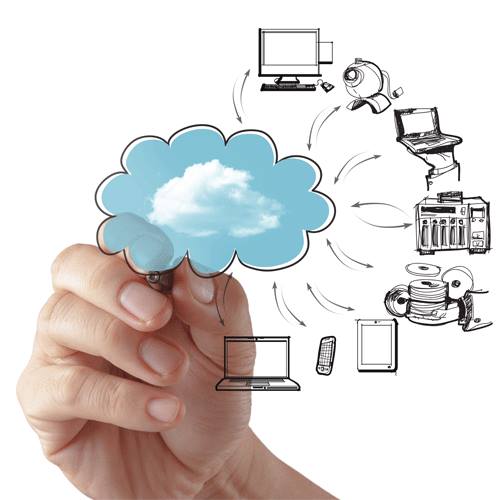 On a more personal note, most of us realize the importance of data backup only when the service guy states that the hard drive is dead and all the data in it cannot be recovered. Since we took the time to create it, we need to backup our important data every day. Though most of us use external hard drives and jump drives to provide additional backup, these devices do not offer much in terms of accessibility and portability when compared to cloud storage websites. There are numerous data backup service providers popping up that enable registered users to save their data off-site on the cloud.
Online cloud storage solutions provide anytime access to data from an Internet enabled computer, tablet, or smartphone. Using the cloud for data storage has become one of the promptest ways to store and access data. The only disadvantage is that the free online data backup service providers do not help in data recovery once a file is deleted because such services do not save deleted files rather overwrite on the old file. Find below the ten best cloud storage websites that offer free storage.
10 Best Cloud Storage Websites Offering Free Storage
1. IDrive

Offering free storage space of 5 GB for newly registered users, IDrive is one of the major players in the online storage space. IDrive client is compatible with Windows, Mac, and Linux, with the mobile app running on both iOS and Android mobile devices. You can also subscribe to IDrive premium accounts that offer storage spaces of up to 5 terabytes (TB).
To explore, visit: https://www.idrive.com/
2. OneDrive
From the far-famed house of Microsoft, OneDrive is a data hosting service that enables users to upload and synchronize files to a cloud storage platform. Released in August 2007 as SkyDrive which is now renamed to OneDrive, the
online file storage
service offers 5 GB of free storage space to newly registered users. You can also opt for additional storage at reasonable prices. Built on HTML5 technologies, OneDrive website provides drag and drop option from a web browser for uploading photos, videos, documents and other files to the cloud and access them from anywhere, on any device, free. You can upload files from any computer, tablet, or phone by using the OneDrive website. Just go to
OneDrive.com
, sign in, and then select Upload. The OneDrive app is also available for iOS and Android users through their respective app stores.
To explore, visit:
https://onedrive.live.com
3. Google Drive
Released in April 2012, Google Drive is a data storage and synchronization service offered by Google. Upon registration, its users are provided with 15 gigabytes of free cloud storage which is shared across Google Drive, Gmail, and Google+ Photos. Users can also upgrade storage that is shared with Picasa through paid monthly or annual subscription plans. Google Drive contains features that enables users to even invite others to view, download, and collaborate on all the files they want.
To explore, visit: https://www.google.com/drive/
4. Dropbox

Released in September 2008, Dropbox is one of the popular data hosting and cloud storage service providers. Compatible with Windows, Mac OS X, Linux, iOS, Symbian and Android, Dropbox offers new registered users with 2 GB of free storage space. You can earn more free Dropbox space (up to 16 GB) by inviting your friends to join Dropbox. You'll get a 500 MB bonus free space for each one who installs Dropbox on their computer. When you put your files in Dropbox website it becomes super easy to share them with others and also save those files to all your computers and phones.
To explore, visit: https://www.dropbox.com/
5. SpiderOak

Protect your files from data loss and ransomware with SpiderOak. SpiderOak is a secure, reliable online backup and cloud storage service provider that offers online storage services to clients using Windows, Mac OS X and Linux. SpiderOak is one of the most secure cloud storage providers out there. Ensuring secure architecture, SpiderOak provides 2 gigabytes of free storage upon registration. SpiderOak client can be installed on computers, smartphones, and tablet devices.
To explore, visit: https://spideroak.com
6. ADrive
As one of the pioneers in the cloud storage space, ADrive provides browser based online cloud storage and backup solutions. Released in 2007, ADrive offers all its basic account users have access to 50 GB of free storage space that is accessible via the web. Users can upload complete directories or folders to their ADrive account and the maximum upload size under the free plan is 2 GB. ADrive offers the lowest priced cloud storage plans and users subscribed to these plans are provided with additional services such as multiple connections, timestamp support, file recovery, and WebDAV.
To explore, visit: https://www.adrive.com
7. Mozy by Dell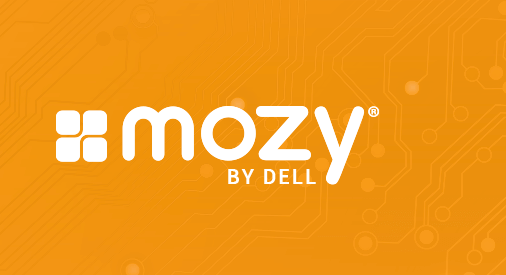 With more than 6 million registered users, Mozy by Dell is the world's most trusted cloud backup service that offers 2 gigabytes of free storage space upon registration. This online backup service can also be accessed with the help of client software that is compatible with the popular versions of Windows and Mac OS X. The unique feature of Mozy cloud backup service is that it keeps track of a file history for a certain period of time.
To explore, visit: https://mozy.com/
8. Trend Micro SafeSync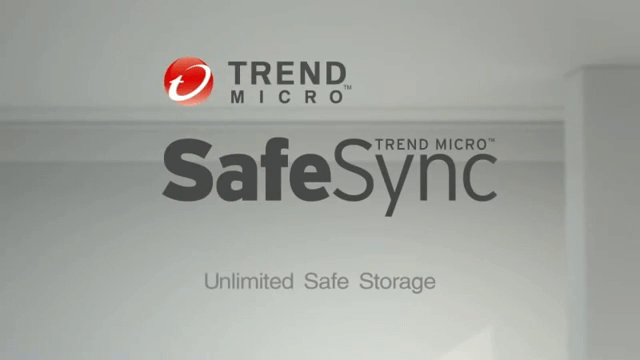 With Trend Micro's SafeSync online backup service, you can synchronize and store all your files in the cloud. To Sync the files on your computer with the Trend Micro SafeSync Website you must install Trend Micro SafeSync software. With the help of Trend Micro SafeSync you can store the files on your computer more securely in a cloud storage up to 5 GB. Available for Windows, Mac, Android, and Apple iOS users, SafeSync offers premium data storage plans on a yearly subscription basis. You can also share all your content with your friends and groups.
To explore, visit: https://www.safesync.com/Pages/Welcome
9. DriveHQ

As one of the first cloud storage providers, DriveHQ has more than 2.5 million registered users from all over the world. It offers services such as cloud storage & backup, folder synchronization, group administration, and FTP & email hosting. Upon registration, new users get 1 GB of free storage space along with a sub-user license. To explore, visit: https://www.drivehq.com
10. MyOtherDrive

MyOtherDrive.com is one of the fastest growing cloud storage websites. Its featured offerings include grab file option, file linking, online albums, drag & drop upload, and more. This online storage service provider offers new users up to 2 gigabytes of free storage space, and offers pro and enterprise subscriptions that offer paid storage space of up to 10 terabytes.
To explore, visit: https://www.myotherdrive.com
Check out more of our posts on Cloud Storage:
What Others Are READING