Anyone who has actually started a business, or is thinking seriously about it, is likely to be using the internet for business promotion and sales. This applies to both physical businesses with a storefront, and those intended to be operated solely online, and generally involve setting up and maintaining a well organized, appealing, audience-friendly website, and perhaps even some related applications too.
Hobby businesses can perhaps get away with drag and drop template type websites – but for a truly professional image a unique website designed for your business is essential. Don't worry if you have absolutely no clue how to set that up, as you don't need to. Instead, you can simply hire expert PHP developers to create the vision you have in mind.
So you know that having a website is a necessity to get the most out of your business, so why not make it an excellent website? For consistently high quality and high achieving results we recommend that you look in particular to hire PHP developers based in India, and here we look in some detail at the benefits of doing just this.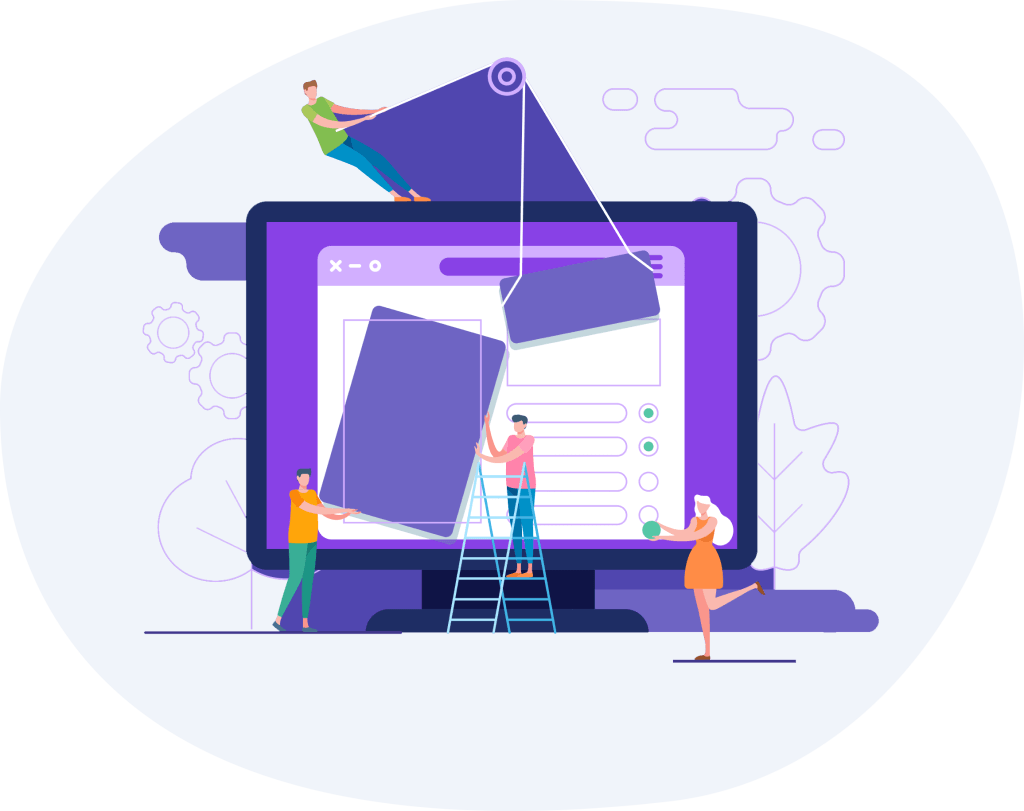 Benefit #1 –
You can access their vast knowledge base
India based PHP developers are well known for being world leaders in this field, and their universities and training colleges offer top-flight learning programs which mean graduates have in-depth insight into all aspects of PHP development. As a buyer of these services you can be sure of getting high quality, unique and relevant software development services.
Benefit #2 –
Speed
You may be quite surprised at how fast your PHP developer works, but you don't need to worry about them having cut corners. Indian workers are simply used to producing excellent work in a short time frame – there's no messing about or time wasting. Your website will be up and running perfectly in no time, and should it need revisions or repairs in the future you have complete peace of mind that you won't have to take our business offline for very long.
Benefit #3 –
The fees
India is a developing country so inevitably the costs of hiring specialist services are lower there than they may be in some other areas of the world. Having said that, for all that Indian fee scales may be surprisingly low to westerners, in India working as a PHP developer is actually quite lucrative – in local terms. For you this could mean being able to extend your plans and grow your site faster simply because of the cash break.
Benefit #4 –
The flexibility
If it suits your business plan and model best you can easily hire a PHP expert in India who simply allocates a particular section of their working day, week, or month to your tasks. Thousands of companies choose to do this, including some of the biggest Fortune 500 names.
Benefit #5 –
No language barriers
If you are going to make the effort to have an expert design and maintain a bespoke website for your business you obviously need to be able to communicate with them, to avoid misunderstandings and be sure you are both working towards the same vision. The great news here is that many children and young people in India grow up surrounded by English, and it is often a compulsory school subject too. The PHP courses tend to be delivered in English, so it's not difficult to communicate with your PHP developer, and you shouldn't have any issues arise as a result of language miscommunications.
Benefit # 6 –
Remote PHP development services involve less commitment
Unlike hiring in your home area you don't have to worry about taxes, health benefits, paid vacation time and other expenses which can add up to a lot and really affect cash flow in a blossoming business.
Benefit #7 –
You will always be up to date
A professional PHP development company in India will take pride in having staff who are always aware of and on top of developments in the field, so in turn you can benefit from those which are relevant.
Benefit #8 –
A great work ethic
Indian based PHP developers take pride in their work, and in delivering a great end result to their clients. You will be constantly impressed at the standard of work, the cooperative work attitude, and the commitment the developer makes to meeting deadlines and delivering results.
Benefit #9 –
There's space for your business to grow
Think of it as space in your bank balance and also in your work day, as both are really freed up with the time saved on either trying to organize your own website or applications, or hire and supervise someone local to do the same on your behalf. The trick to business success is always to hire experts to do the things you cannot, and spend your time doing what only you can do amazingly well.
Benefit #10 –
You can launch original applications
If you take the time to think about it lots of websites have their own applications which mobile users can download. From shopping apps to weather news, games to gossip sites – digital users often appreciate having this option, which could be an integral part of the website experience or an optional add-on.
Benefit #11 –
There's always tech help on hand
Another great thing about using a respected PHP development individual or company based in India is that there will always be a technical expert on hand if you need help. A good company offer customer care and support services 24/7 if you experience any kind of difficulty.
So here we have looked at eleven excellent benefits you can make free use of by hiring an India based PHP developer to develop, boost and grow your business website and any related applications you want to add. The advantages of going this route are endless and bound to make a very positive difference to your online experience.