Videos have become one of the trending media content these days especially when we have superfast internet speed. Be it social media or any other platform, videos tend to speak more than the other modes of content around us. If you are looking for an application that can be helpful in creating a short simple video right away, then believe me. Because your search ends here.
If you just want to create a funny video based on your recent journey and share it through social media or through instant messengers. That is exactly where a tool like FlexClip comes handy.
Overview of FlexClip Video Maker
FlexClip is an online video making software. It does not need you to install any app or software on your phone or desktop. Of course, it does come with a standalone application for Windows as well if you are more comfortable with such an option.
It is one of the rare video makers that offer you both speed and simplicity in one package and the best thing about this is that anyone who doesn't have any professional knowledge or is an absolute beginner can also create videos easily using FlexClip.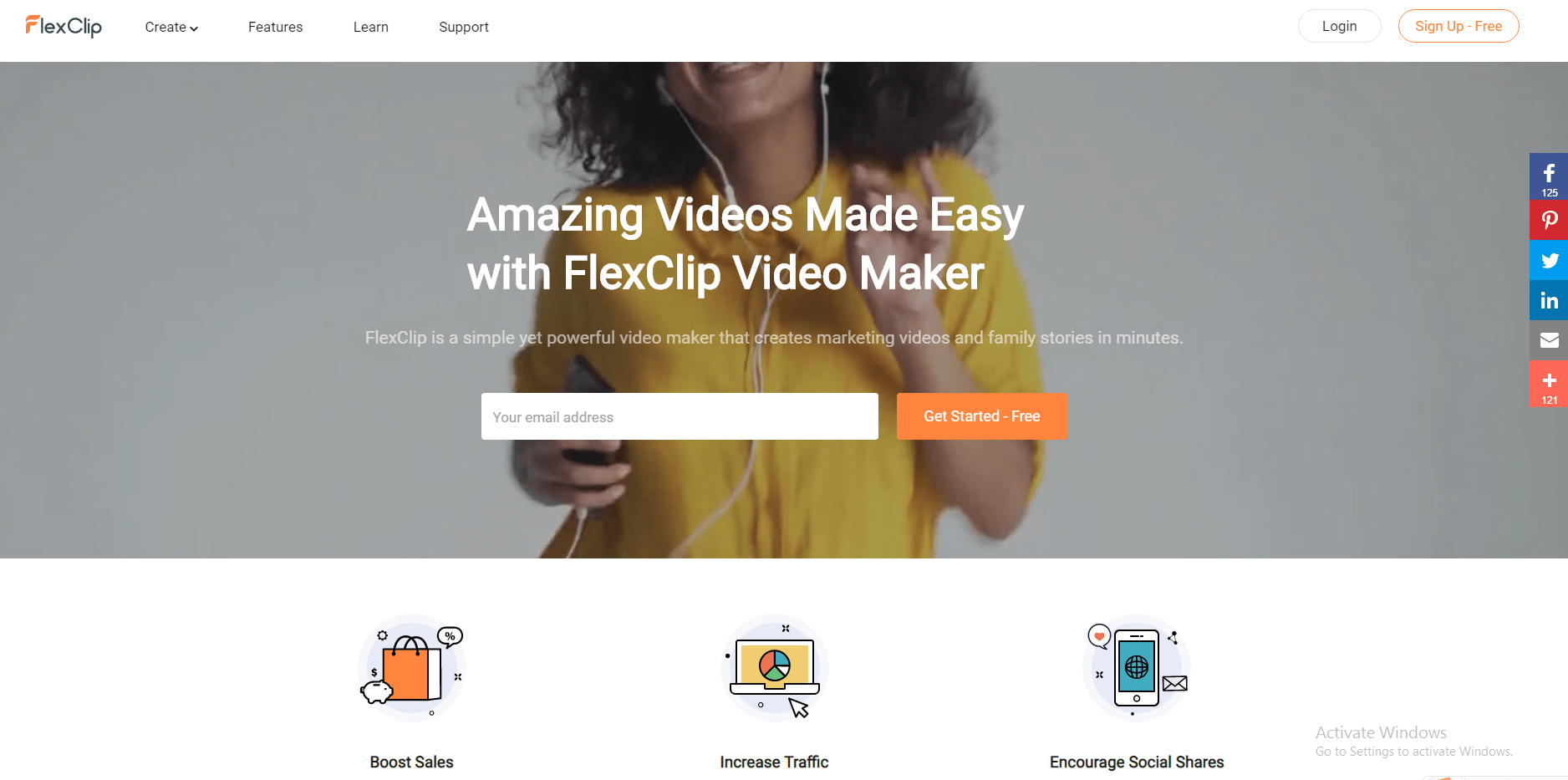 Features of FlexClip Video Maker
FlexClip comes with an easy to use and user-friendly interface. You do not need to have any video creation or editing experience for using the application or the website. Anyone can be a video creator with this wonderful tool.
Below we are going to discuss some of the features of FlexClip. Let's begin.
1.

Text Animations

This video maker comes with plenty of stylish text animations. It gives your creativity a new experience and works towards creating a wonderful video right away without any hassle. You can create any video with an exciting visual appeal with the animation options available for you.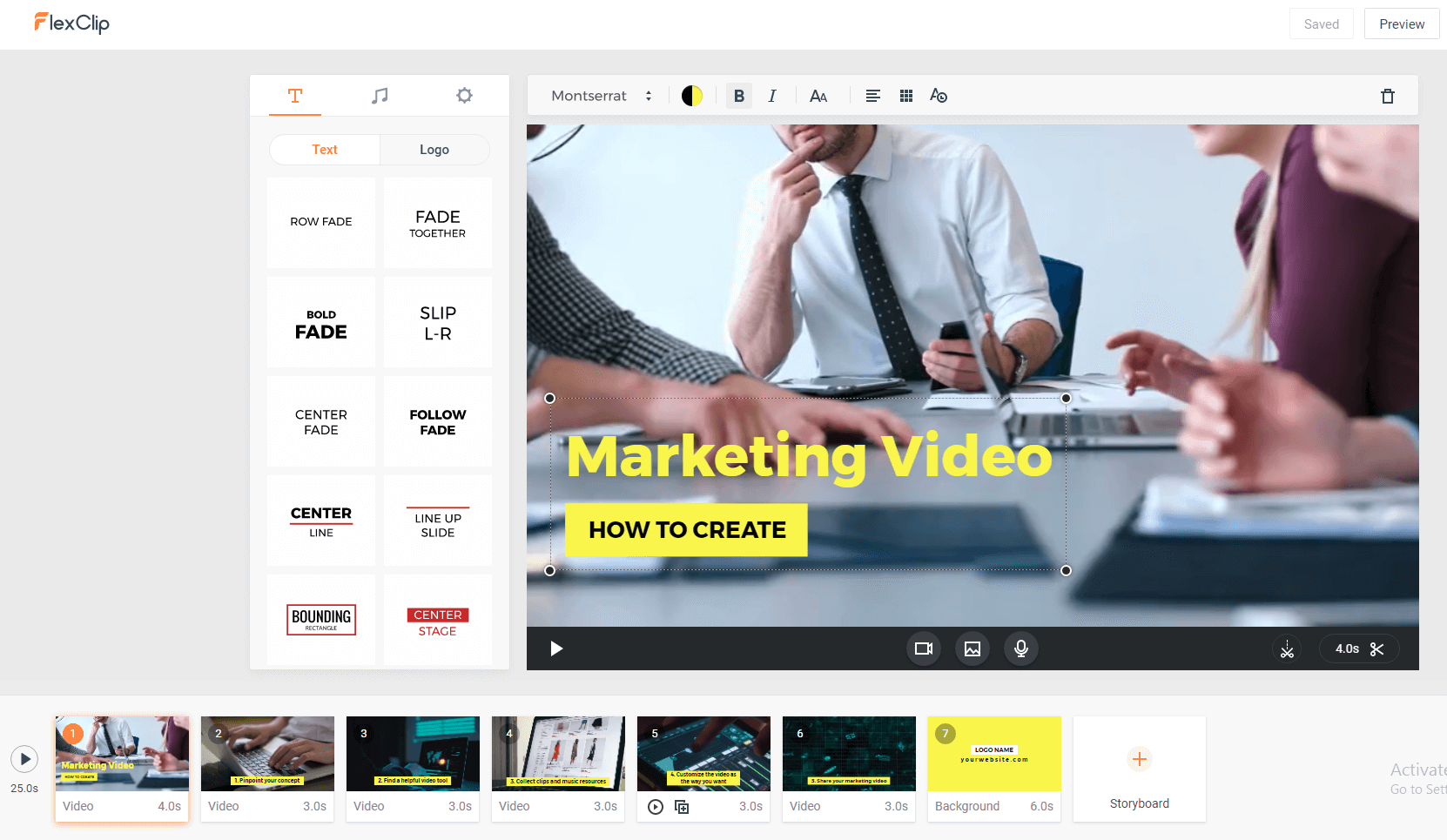 2.

Preview Your Videos in Real Time

That should be one of the best features that makes it one of the best options for good video making software. It offers you an intelligent interface that offers a real-time preview option for all changes you make it to your video. Watch your videos while you edit them.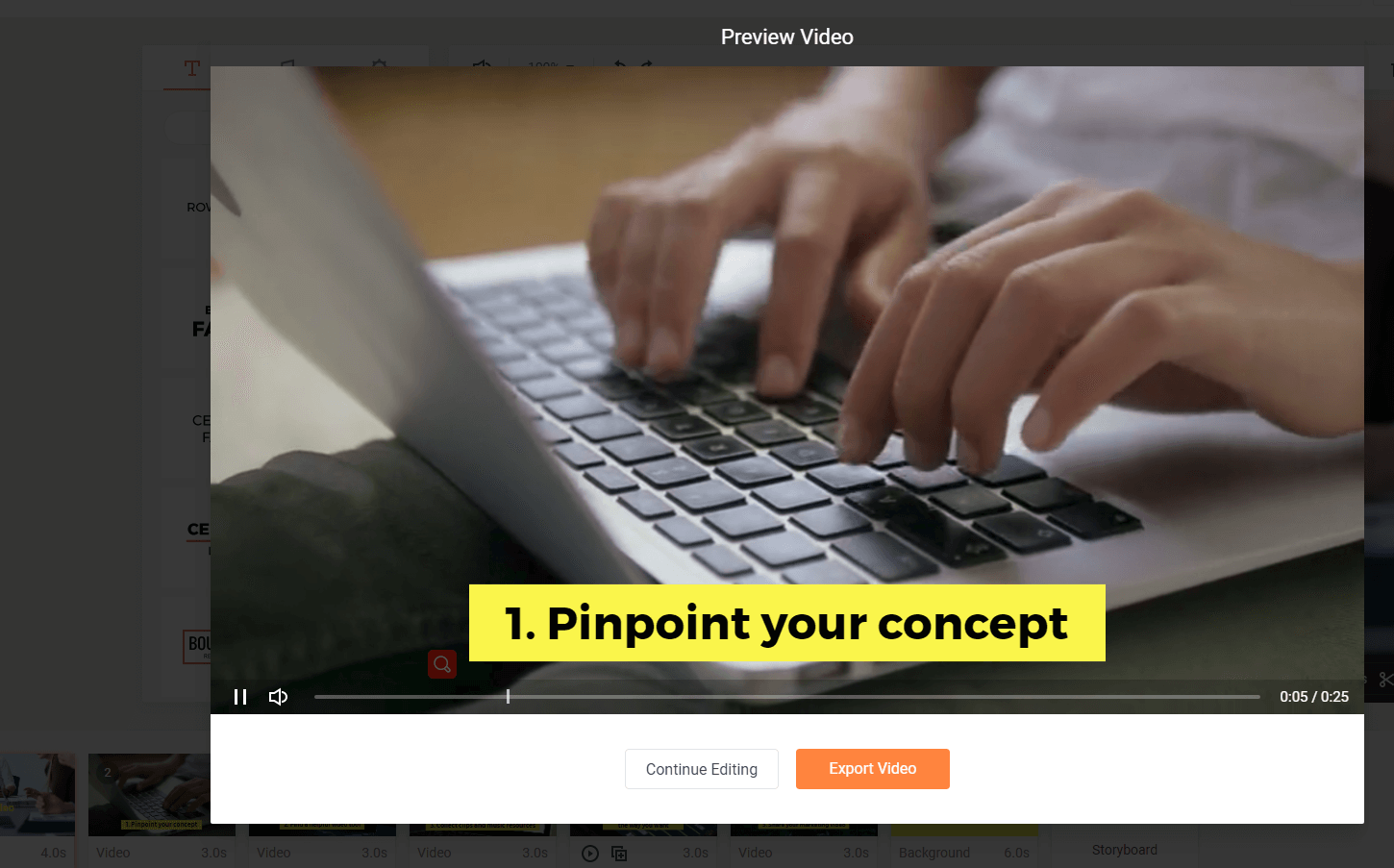 3.

High-Quality Videos

FlexClip enables you to create high-quality videos right away without the need for some specialized software. You can download the videos in 1080p Full HD quality once you are finished creating and editing them and without any costs. A lossless download makes it a great tool for an amazing experience.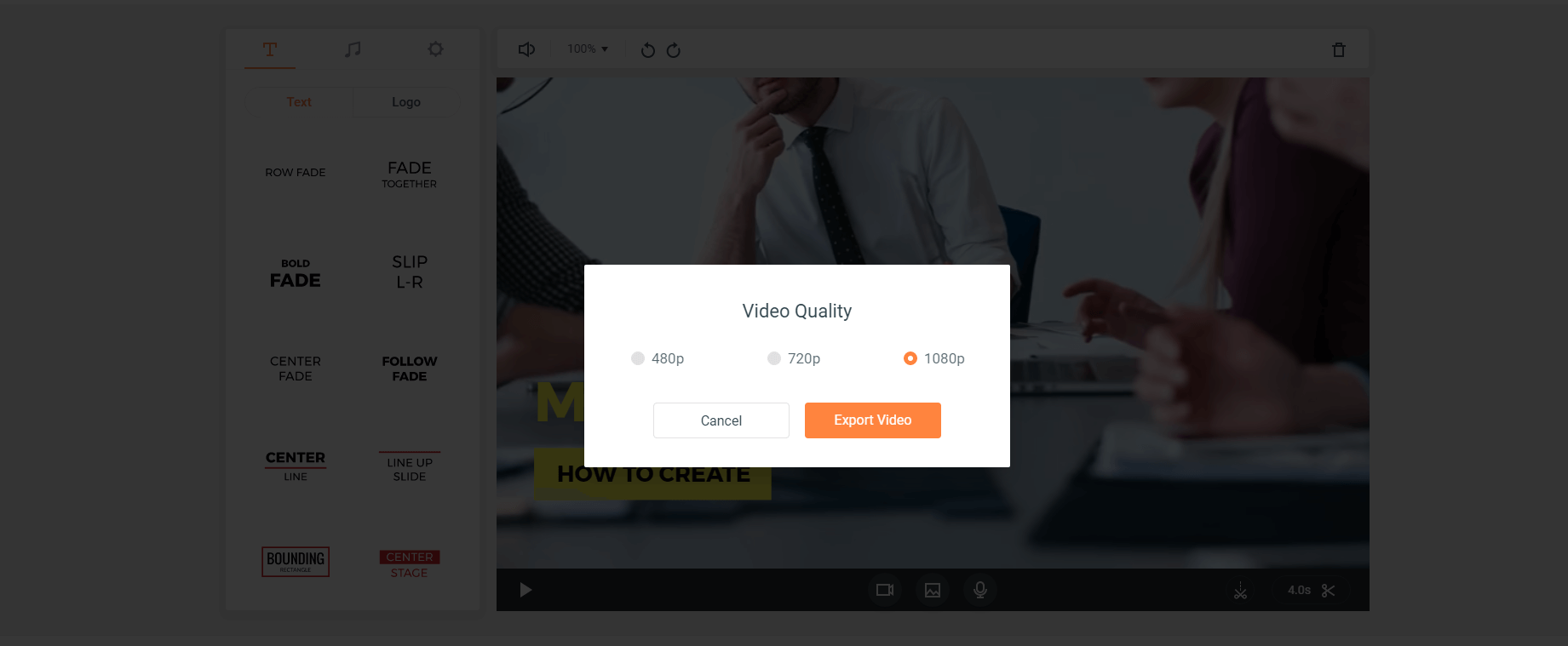 The Process to Use FlexClip to Create Videos
Like we told you before, the app does not need you to download an application to begin using it. You just need to visit the website to get going.
1. Visit the website at https://www.flexclip.com
2. Click the option Get Started – Free.
3. This should take you to the Sign-Up screen. You can either sign up with the help of Facebook or Google. Of course, you also have an option of using your Email id and a password as you would normally do with any online service.
4. That completes the signing up process. Once that done, you would not need to repeat the procedure again.
5. Next step is following the simple steps.
6. You will be taken to the My Projects window. You will find only one option to Create New. Just go ahead and click it.
7. Next step is to add your images or videos to the storyboard from where you can use it frequently. Click the PLUS sign at the bottom and import your videos or images.
8. Next step would be to add other elements to your video that is Choose Text, Music and other elements depending upon your video preferences. You can even upload your own copyright free music if you want to.
9. Text option launches the default text for your video.
10. Clicking on the Music tab will let you upload your music file onto the video.

That does it. Your video is complete. You can click on Export Video option to download the video you just created in a 1080p Full HD, 720p HD or 480p SD quality.
Related read: The 10 Best Free Online Video Editors You Should Know